New Rule Makes It Harder For Immigrants On Food Stamps To Get Green Cards
By Bill Galluccio
August 12, 2019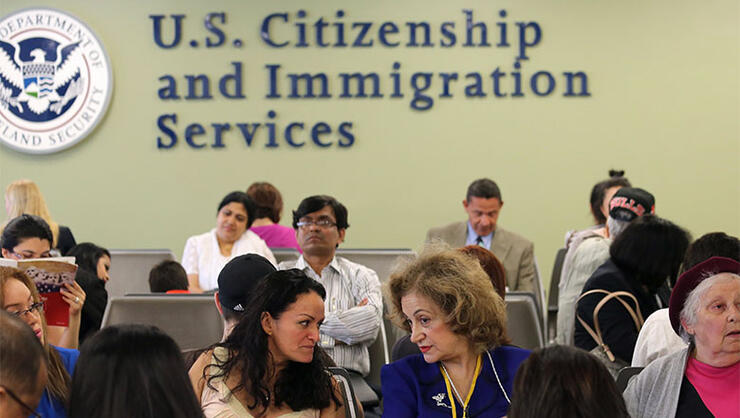 The Trump administration published a new federal rule that would make it more difficult for immigrants to obtain green cards if they rely on federal aid. Under the new rule, which will take effect in 60 days, the government will be able to deny green cards or visas to applicants if they received certain public benefits for more than 12 months over the course of three years.
Those benefits include the Supplemental Nutrition Assistance Program, Temporary Assistance for Needy Families, Supplemental Security Income and Medicaid.
Acting Director of U.S. Citizenship and Immigration Services Ken Cuccinelli says the "public charge" rule promotes self-reliance and self-efficiency.
"We certainly expect people of any income to be able to stand on their own two feet," Cuccinelli said during a press briefing at the White House. "A poor person can prepare to be self-sufficient... so let's not look at that as the be all end all."
Cuccinelli noted that the new rule does not affect refugees or those who have sought political asylum.
Photo: Getty Images
Chat About New Rule Makes It Harder For Immigrants On Food Stamps To Get Green Cards