'Shawn Mendes: The Tour' Hits Newark for Incredible Sold Out Shows
By Rachel Kaplan
August 12, 2019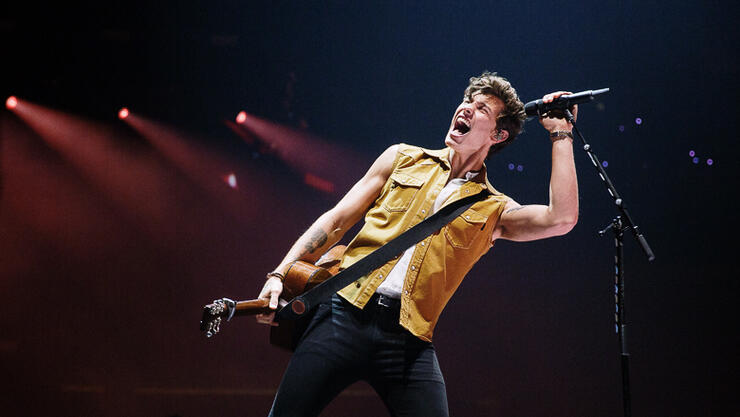 Shawn Mendes is having quite the week. On August 8th, he celebrated his 21st birthday surrounded by friends and family in New York City, in between sold out tour dates in Pennsylvania and New Jersey. He got to enjoy a couple of much needed days off -- and perhaps nurse a post-birthday hangover -- before getting the show on the road again on August 10th in Newark.
In the first of two nights at Prudential Center -- and his first show as a 21-year-old -- all Mendes had to say was "New Jersey" for the fans to go into a frenzy. From the moment he rose from underneath the stage to start his 20+ song set with "Lost in Japan," to running to the B-stage, to the confetti blast at the end, his energy was out of this world. Before playing "Fallin' All in You," he shouted out his friend in the most adorable way. "This is kind of selfish of me but one of my best friends in the whole world is here tonight. His name is Ziggy, he's here with his girlfriend, he really loves her so much. And I just want to see him kiss her in front of all of us." And when more than 15,000 people are chanting "kiss her," you kind of have to. They kissed and the crowd went wild.
Following that cuteness, the mood shifted to a more serious tone. His band members exited the stage, leaving him to play "Youth" solo. He explained what the song meant to him, "When I say the word youth, I'm not talking about how young you are. I'm talking about a word that describes a feeling. The feeling of freedom and the feeling of happiness. Do you understand what I'm talking about, New Jersey? Every single person in this room right now, every single one of you, you are the people who have the power to change the world for the better." Pretty sure everyone went home after the show feeling empowered AF. However, he left the audience wanting to hear more of "Señorita," which he played as part of a medley with "I Know What You Did Last Summer." He's traded in his cover of Kings of Leon's "Use Somebody" from previous performances for Coldplay's "Fix You" before going into "In My Blood" as his encore.
"The most incredible part of this show is you guys," Mendes told the crowd, remaining as appreciative and humble as he was when he first started doing the whole music thing. With stunning new visuals, light up xylobands that blink in sync with the music, and an amazing setlist that brings you back to day one, this tour is definitely not one to be missed. Catch him when he stops in your city, and take a look at some of the photos from night one at Prudential Center below!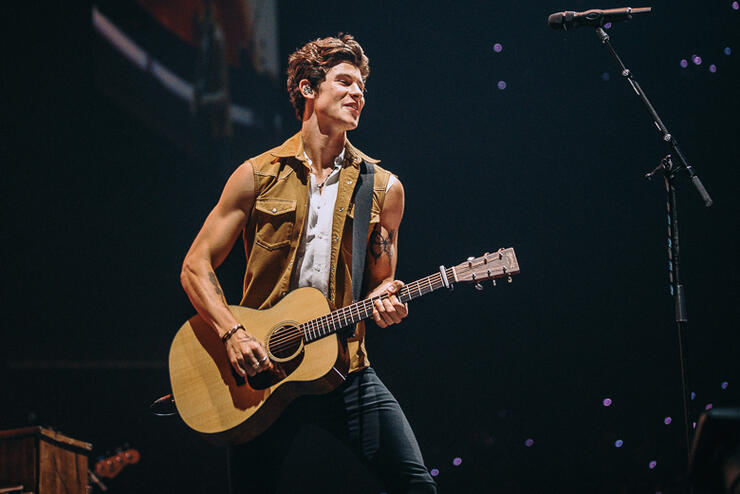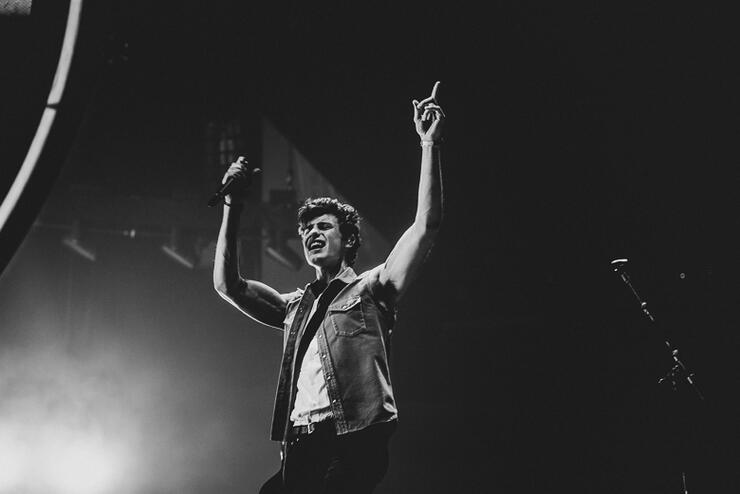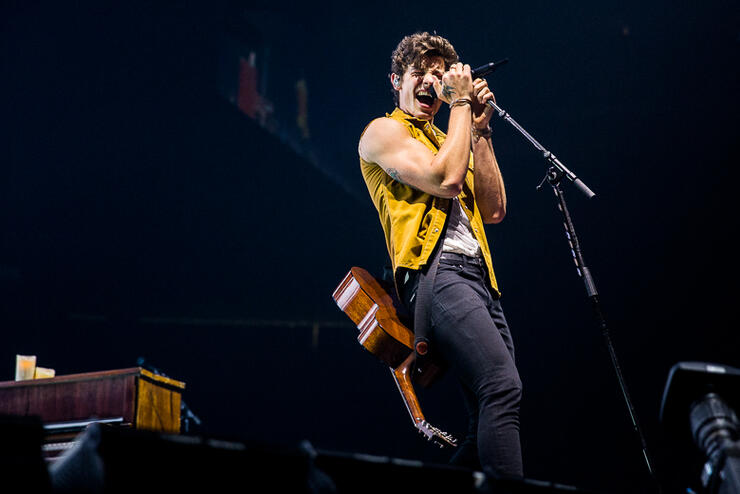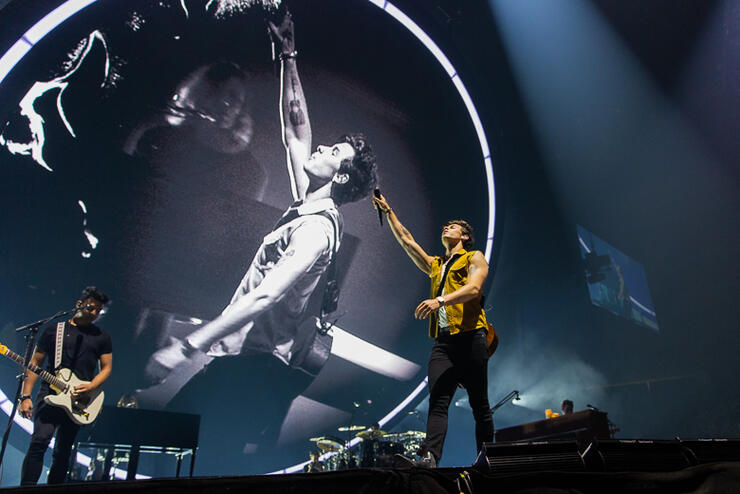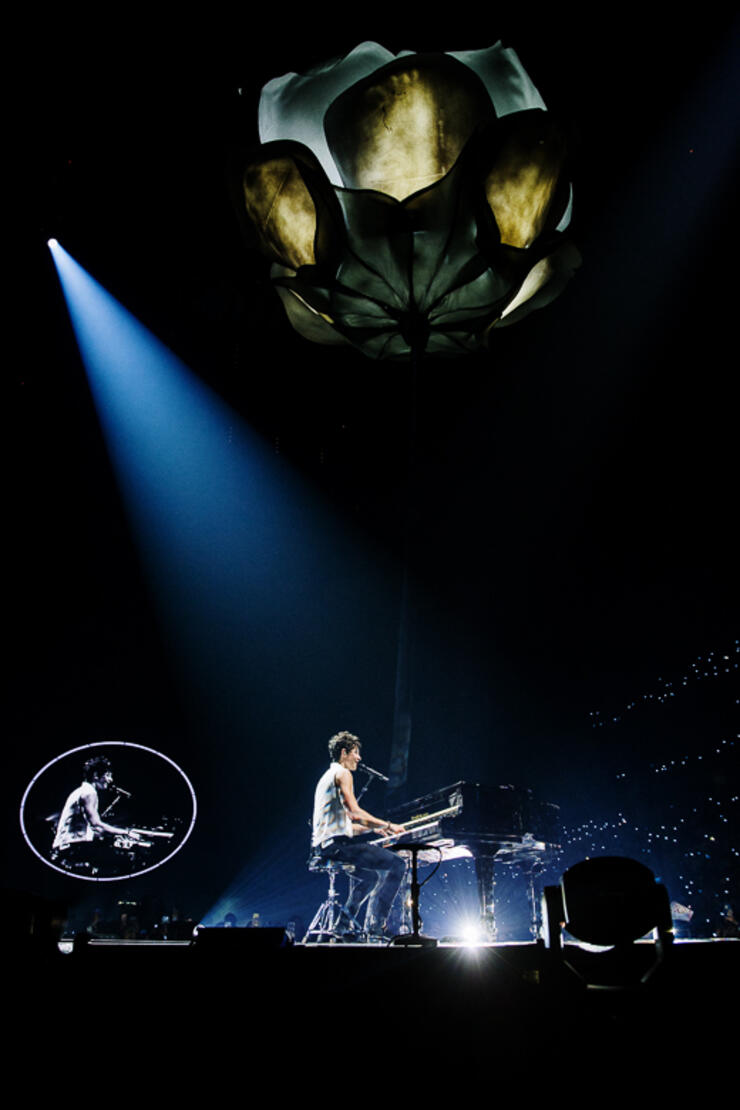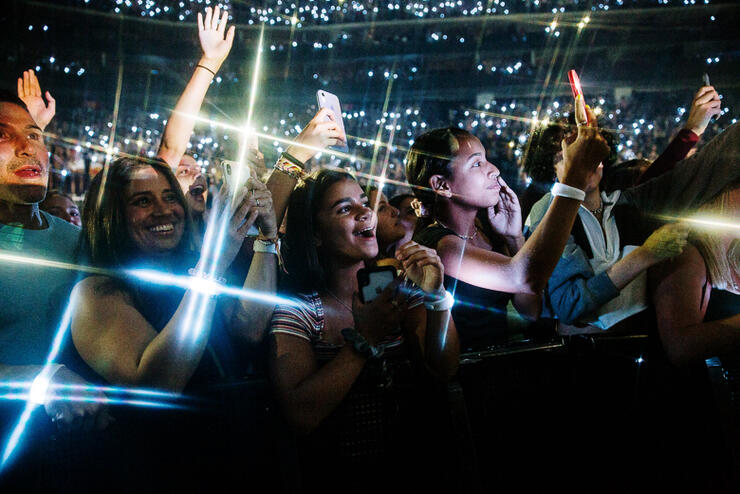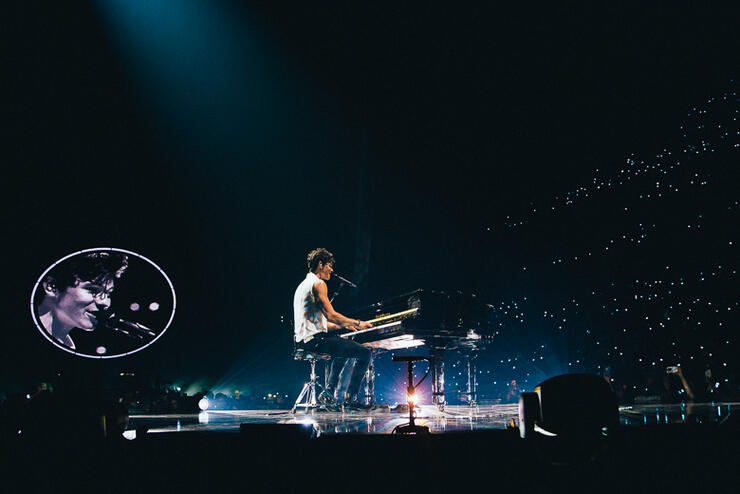 See the setlist below:
1. Lost in Japan
2. There's Nothing Holdin' Me Back
3. Nervous
4. Stitches
5. Señorita / I Know What You Did Last Summer
6. Mutual
7. Bad Reputation
8. Never Be Alone
9. I Wanna Dance With Somebody (Whitney Houston cover)
10. A Little Too Much / Because I Had You / Patience / When You're Ready
11. Life of the Party
12. Like to Be You
13. Ruin
14. Treat You Better
15. Particular Taste
16. Where Were You in the Morning?
17. Fallin' All in You
18. Youth (Acoustic)
19. If I Can't Have You
20. Why
21. Mercy
22. Fix You (Coldplay cover)
23. In My Blood
Photos: Rachel Kaplan for iHeartRadio
Chat About 'Shawn Mendes: The Tour' Hits Newark for Incredible Sold Out Shows