Watch Simone Biles Make History With New Triple Double In Her Floor Routine
By Emily Lee
August 12, 2019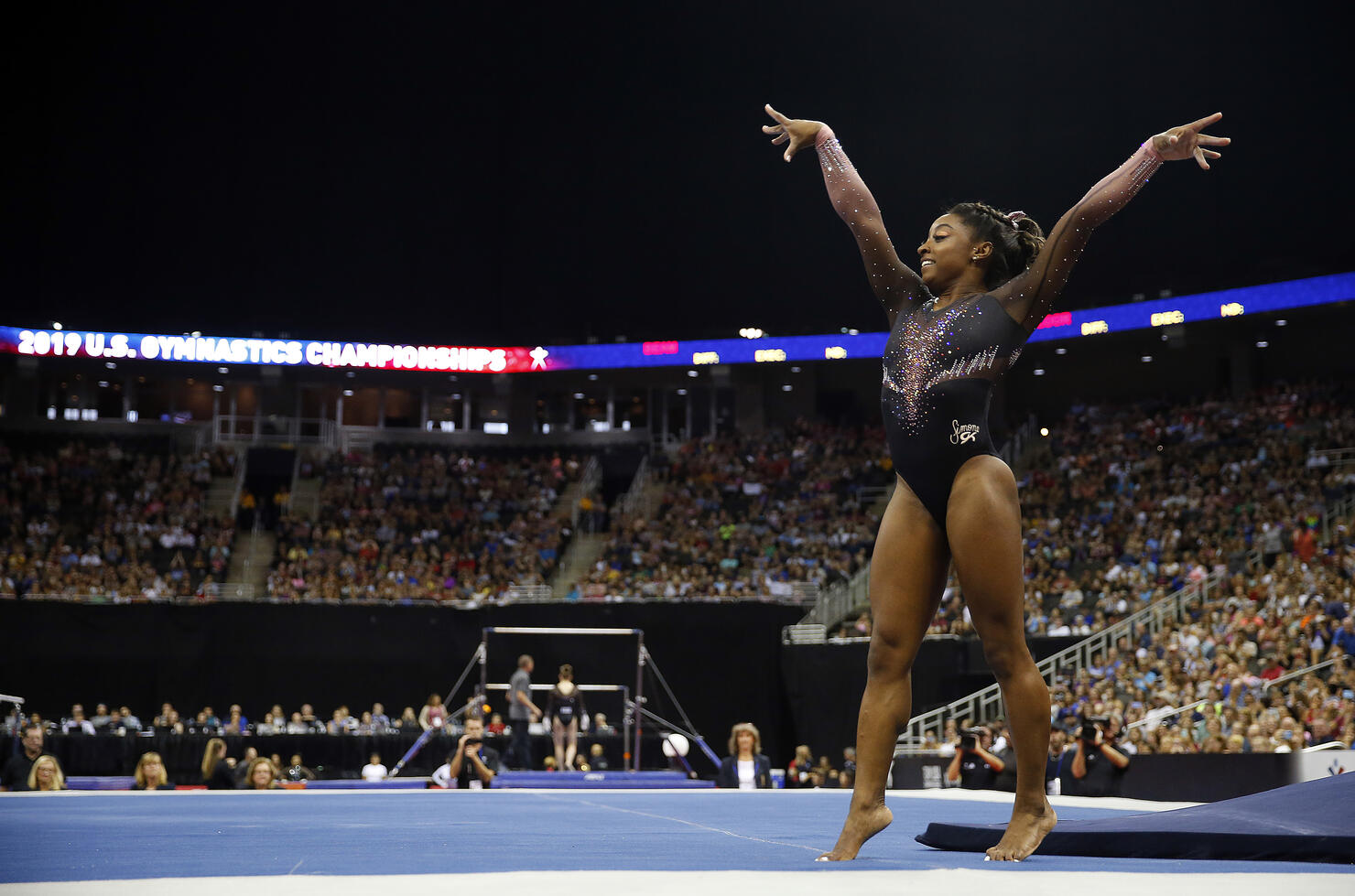 It's impressive enough that Simone Biles won her sixth all-around title at the U.S. Gymnastics Championships on Sunday (Aug. 11), but the 22-year-old gymnast also made history twice in one weekend with two dazzling moves on floor and beam.
Biles became the first woman to ever hit a clean triple double at the competition over the weekend. If you're not up to speed on what all the gymnastics moves are called, a triple double is a double back flip with three twists performed on floor. For those not super in the know about gymnastics, it pretty much looks like Biles completely defies all gravity and logic as she flies through the air during her performance.
The moment is especially sweet for Biles as she attempted the move on Friday with uneven results. She had an uneasy landing and had to put her both hands down on the mat to steady herself. Clearly, though, Biles didn't let that stop her from attempting the triple double again just two days later. Team USA shared a video of the perfected move on Twitter and it's truly amazing:
Here's the moment in slow motion:
It was a busy weekend for Simone. Not only did she make history with the triple double, she also became the first person to land a double-double dismount on beam. A double-double dismount is a "double twisting, double somersault" off the beam.
Unsurprisingly, Biles is the most decorated American gymnast. Congratulations on making history...again!
Photo: Getty