Mark Ronson Debuts ICONIC Remix Of Lady Gaga & Bradley Cooper's 'Shallow'
By Peyton Blakemore
August 14, 2019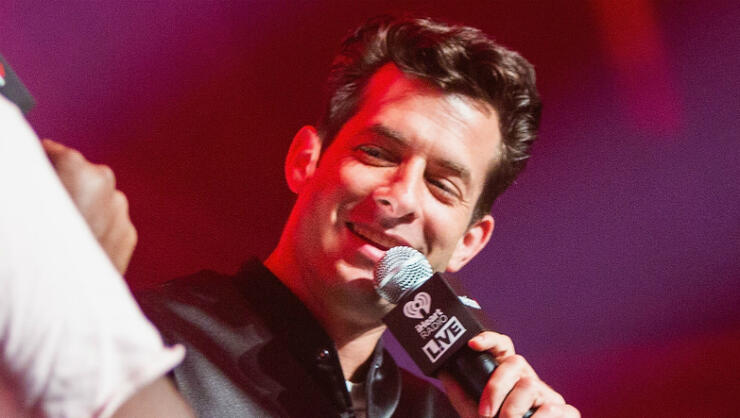 Mark Ronson has gifted music fans some of the most iconic songs of the last two decades, and on Tuesday night (August 13) he went back into his extensive catalog to gift Seattle fans a DJ set like none other. Playing a number of his fan-favorite tracks, some of his latest bangers off his new album Late Night Feelings, and even some non-Mark Ronson Top 40 tracks, the 43-year-old producer, songwriter, entertainer extraordinaire turned his iHeartRadio LIVE with Verizon show into an actual nightclub experience.
For his unforgettable performance, Mark —who has worked with everyone from Amy Winehouse to Alicia Keys to Camila Cabello to Bruno Mars to Lady Gaga, and that's just naming a few — started things off by treating the crowd to a super cool remix of his A Star Is Born track "Shallow," featuring Lady Gaga and Bradley Cooper. Instead of playing the original melancholy single for the crowd, Mark bumped things up a notch by putting J-Kwon's "Tipsy" as the Oscar-winning song's backing. (It was pure magic!)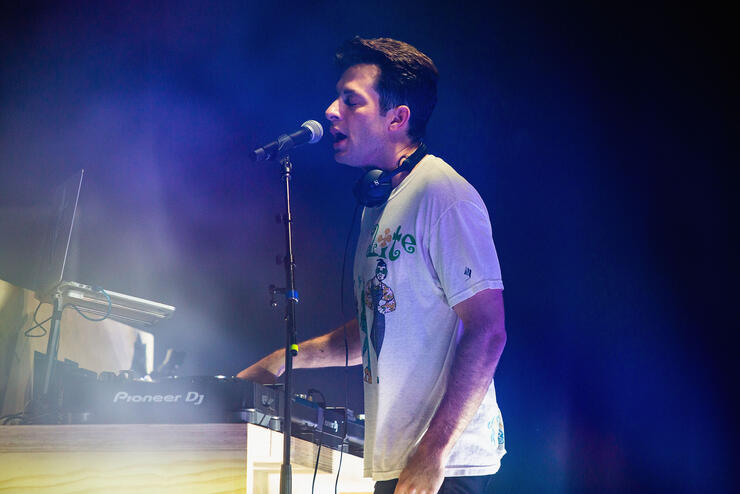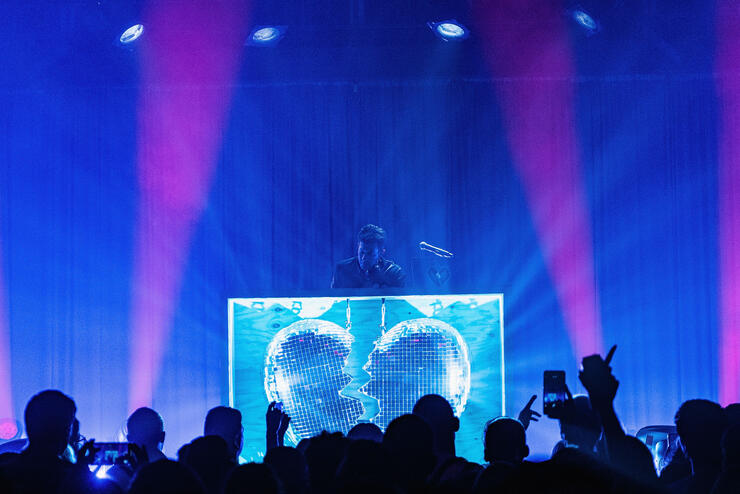 Next up, Mark sat down with 106.1 KISS FM's EJ to discuss the influence behind his album, his award-winning track "Shallow," and, of course, the bomb a** features on Late Night Feelings.
EJ got the ball rolling by asking if Mark knew while working on "Shallow" if it would be as big of a record as it is now. "No, we had no idea," he admitted of the track, which he co-wrote with Gaga, Andrew Wyatt, and Anthony Rossomando. "When we wrote that song at the beginning when they were writing the music for the movie, there were so many great songs in the film, I didn't even know if we were going to make it into the film let alone be the song for the movie. Even now sometimes when I still hear it [...] it still gives me chills. I can't believe I was a part of that song."
The two then discussed Late Night Feelings, which Mark released in June and described as a project full of "sad bangers."
"Sad bangers [are] like a song you can dance to or cry to, depending on your mood, or sometimes both," he explained. "So that can be like anything like Robyn, Amy Winehouse, Drake, "I Will Survive," any of those [songs] that make you feel something."
As for where he got the idea to make a sad-banging album, Mark admitted that it came from good ol' heartbreak. "Sometimes I get inspired by an idea, a concept [...] This time I just had a broken heart and that dictated the tone of this record and everyone who's on it was willing to go to that zone," he shared. "Everyone's had their heart broken once or many times."
One of the most talked-about songs on the album is his track "Find U Again" featuring Camila Cabello, who Mark said he "stalked and stalked" to get her on the record. "I kept sending her instrumentals," he said. "A lot of the people on this record, Miley Cyrus, Angel Olsen, Camila Cabello, these are people that I'm actually a fan of their music. So I write these songs, or start a little of a song and send it to them like 'Hey, do you want to be a part of this?' That's what happened with Camila."
Mark went on to perform "Uptown Funk," "Electricity," "Ooh Wee," "Nothing Breaks Like A Heart," "Old Town Road" and more! Check out his full set list below!
Set List:
"Shallow" Ft. Lady Gaga & Bradley Cooper
"Uptown Funk" Ft. Bruno Mars
"Electricity" Ft. Silk City, Dua Lipa & Diplo
"Ooh Wee" Ft. Ghostface Killah, Nate Dogg & Trife
"Find U Again" Ft. Camila Cabello
"Don't Leave Me Lonely" Ft. YEBBA
"Nothing Breaks Like A Heart" Ft. Miley Cyrus
"Old Town Road" by Lil Nas X
"Late Night Feelings" ft. Lykke Li
"I Follow Rivers" by Lykke Li
Stop Me "Ft. Daniel Merriweather
"No Tears Left To Cry" ft. Miley Cyrus
"Rolling In The Deep" by Adele
"Drogba (Joanna)" by Afro B
"Tempo" by Lizzo and Missy Elliott
"My Type" by Saweetie
"Valerie" Ft. Amy Winehouse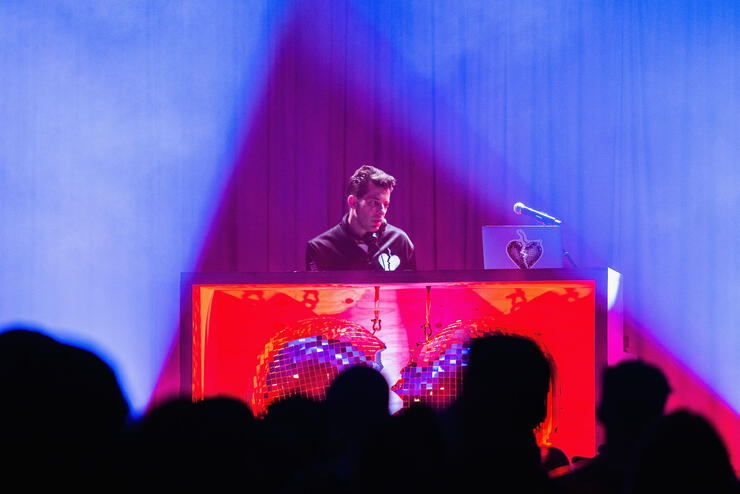 Chat About Mark Ronson Debuts ICONIC Remix Of Lady Gaga & Bradley Cooper's 'Shallow'