Flea Says His Upcoming Memoir Isn't Another 'Rock Star Book'
By Andrew Magnotta @AndrewMagnotta
August 14, 2019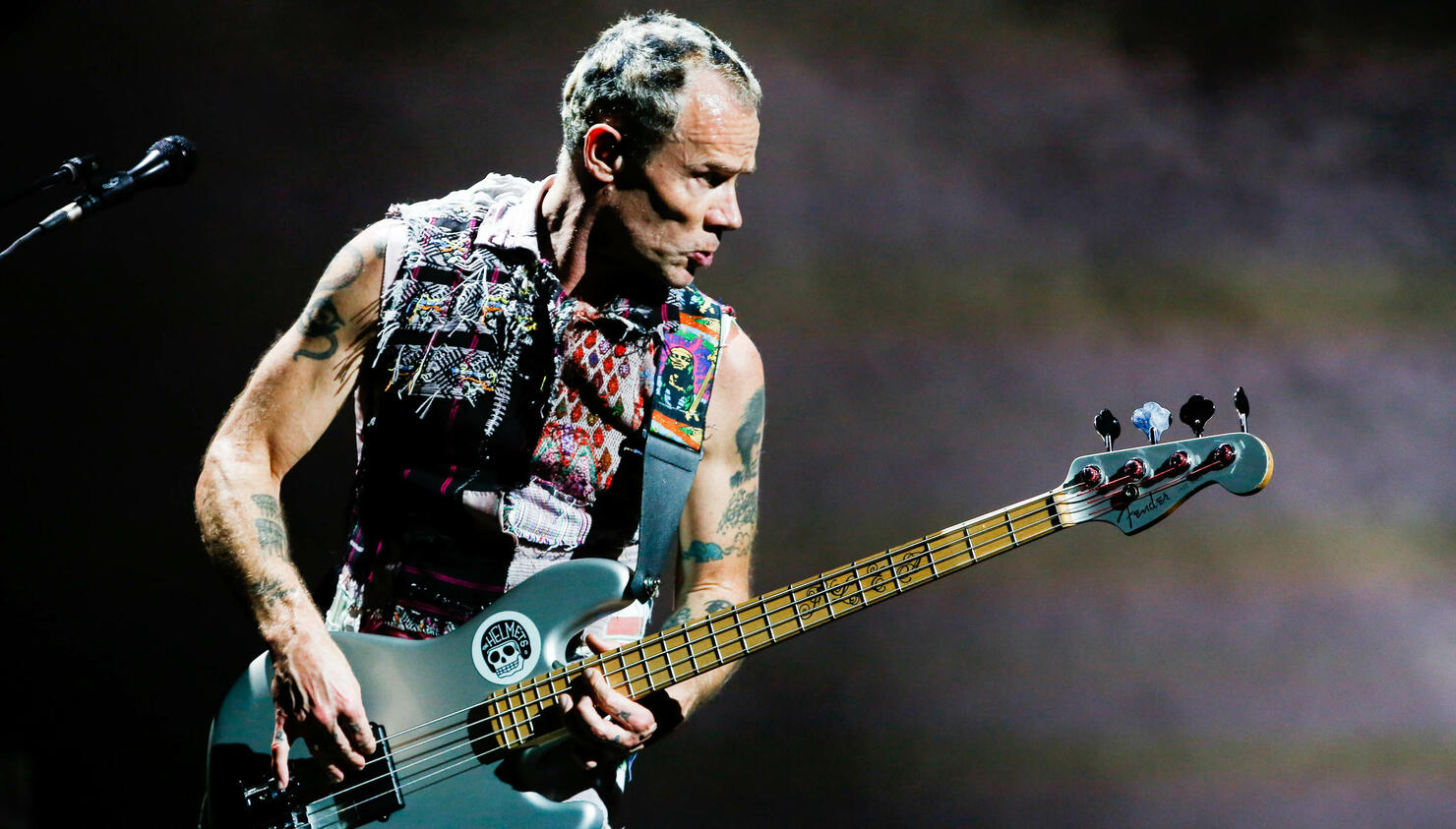 Red Hot Chili Peppers bassist Flea is offering some insight into why his memoir took so long to write.
Acid for the Children, with a foreword by Patti Smith, is due out Nov. 4, some five years after it was announced.
The tome is 400 pages and Flea says it took him a while to put together, partly, because he really wanted his book to be different from others in genre.
"I didn't want to write a rock star book," the bassist told Publishers Weekly in a recent interview. "It was about setting a challenge for myself to write something that wasn't about the Chili Peppers and that would have to stand on its own as a piece of literature. It seemed more interesting to me, and something I could be objective about."
He continued that he felt more comfortable writing about his childhood, than his iconic band because "the band is still going."
Flea said he never wanted to write about being a celebrity, and wanted the words of his book to be his own, not those of a ghost writer.
"...I didn't want to write a book unless I was really going to sit down and write one, and give myself to it," he added.
While he didn't find it difficult to write, his manuscript was difficult to share because he enjoyed the process of writing so much.
A lifelong reader, Flea said he found "sanctuary" and "humanity" in books, even during the craziest times of his life.
Photo: Getty Images