Macklemore Reminisces About The 'Perfect Storm' That Led To 'Thrift Shop'
By Hayden Brooks
August 15, 2019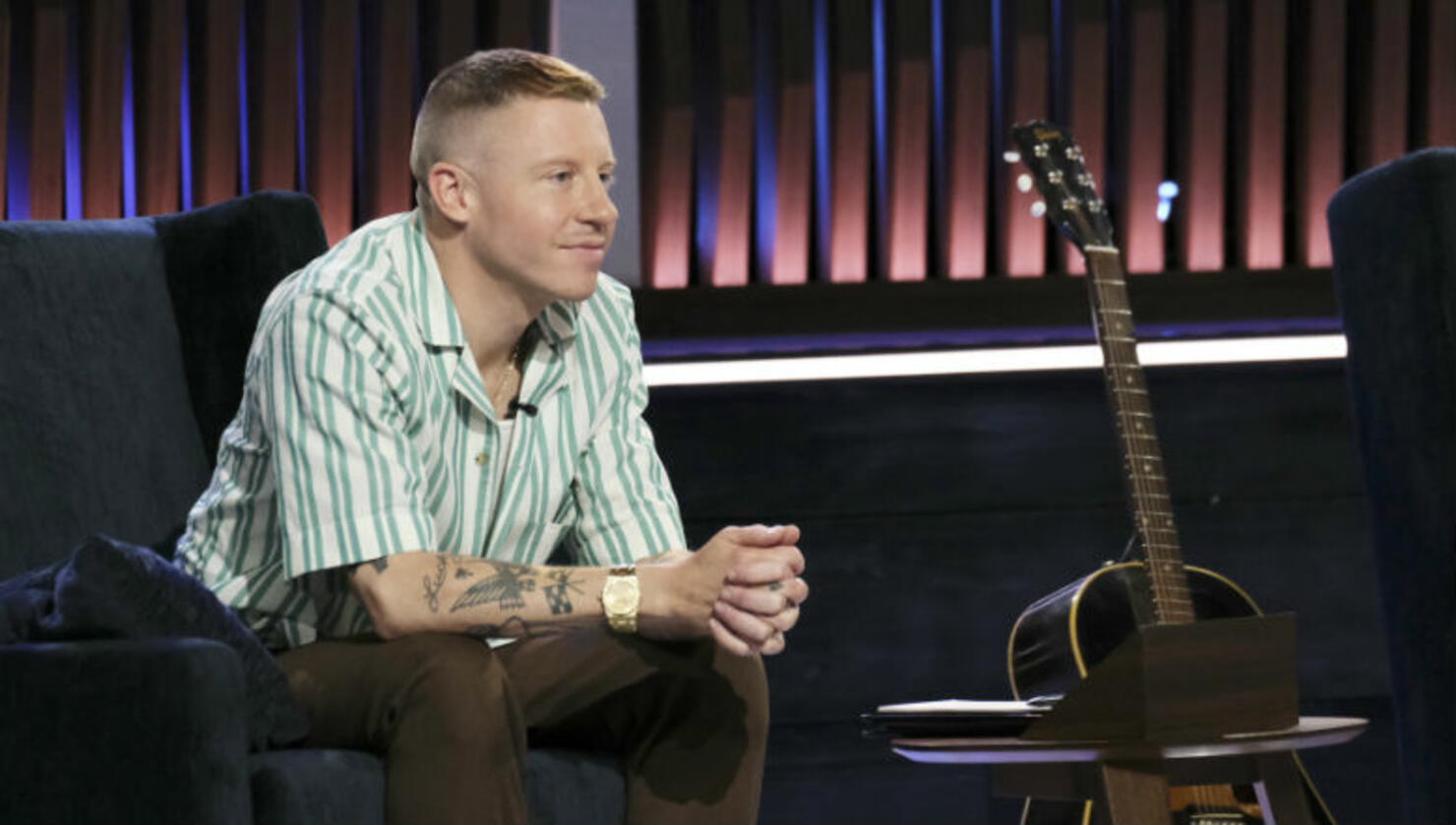 Songland is back from a mini-hiatus and the NBC competition's counterpart podcast has returned with this week's special guests: Macklemore and winning contestant, Iro. During the former's appearance on the 30-minute episode, the 36-year-old singer/rapper broke down the story behind his debut hit, "Thrift Shop," as well as his decision to choose Iro as the show's latest champ alongside songwriting expects Ryan Tedder, Ester Dean and Shane McAnally.
As per the star, "Thrift Shop" wasn't made with as much ease as you'd expect. After explaining the concept of thrift stores to his go-to producer Ryan Lewis, Macklemore was having a hard time finding music that matched with the lyrics he had written four years earlier. "Ryan was so sick of me just saying, 'No.' You know, because he would be like, 'Ah, I got it! I figured it out! Come to the studio!' And I'd come, and he'd play it, and I'd be like, 'Ah, it's just, that's not it. That's not it,"' he recalled. "He was getting so frustrated. We brought in other producers. We brought in players. We brought in all these people 'cause for some reason we felt like we had to finish this song. There was something in us that compelled us like, 'Yo, we have something here. You know, it's worth finishing.'"
Once they secured a "janky ass drum" and a saxophone backing, the lyrics started materializing and the song was back in progress. "The whole thing was just this perfect storm. I mean, if you go through each four bar section of 'Thrift Shop,' in terms of my verses, there are so many memorable parts that are different in terms of the way that the melody is, or the cadence is," Macklemore explained. "Like, every four bars it changes, but it all feels organic and fluid and it's not trying too hard. It was just this perfect combination of weird, awkward, off-brand, completely different than what everybody else was doing at the time, and out of left field, that equated to it being one of the biggest songs ever."
Macklemore's need to create something natural and collaborative was the same ingredient used in his week's winning contestant, Iro, and his song, "Shadow," which was the result between his session with songwriter/producer Aalias. "Nobody had an idea for a song. It was more like just coming in and jamming and knowing that you're gonna leave with something, but not knowing what exactly that thing will be," Iro explained. "Sorta trying to find magic. One of us was like, playing these chords, just freestyling. I really remember that back then the mindset was just the daily grind in New York."
"I liked his story," the star admitted of his contestant, who he ended up inviting to Brazil to perform the cut. "But two, I think that he really heard the feedback that I gave him initially, and made the record better. It's supposed to be collaborative. It's supposed to be everyone's throwing out ideas. We're pursuing all of them. Let's get free in the studio and see what we can come up with. I was really impressed with Songland in terms of the collaborative experience."
To hear more about "Shadow" and Iro's experience with the rapper, scroll on below to take a listen to the accompanying episode of the "Songland Podcast" and stay tuned for new episodes of Songland on Wednesday nights at 9 PM ET on NBC!