Wall Street Slides As Key Recession Indicator Flashes Warning
By R.J. Johnson - @rickerthewriter
August 14, 2019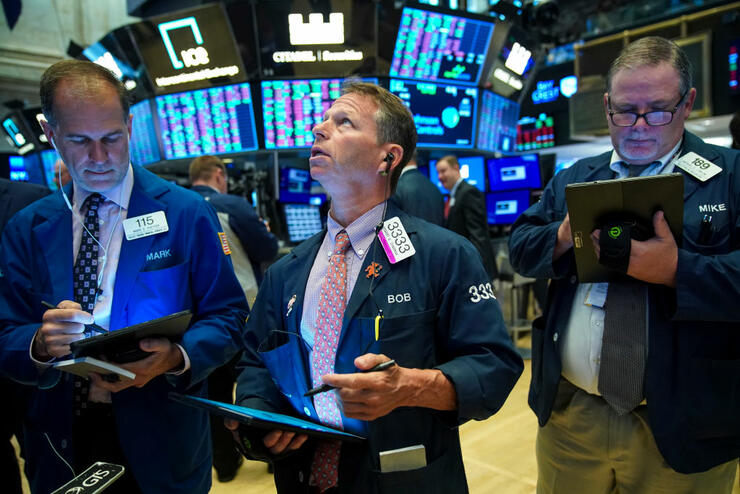 Stocks on Wall Street plummeted on Wednesday, as the market experienced its worst day of the year after news from the bond market sent signals of a possible impending recession. The Dow Jones Industrial Average closed down 800 points, or 3% to 25,479.The Nasdaq fell 242 points to 7,774.The financially heavy S&P 500 dropped 86 points to 2,840.
The wild ride on Wall Street began Wednesday morning after yields on the benchmark 10-year Treasury note slipped below the 2-year rate in a phenomenon known as an inverted yield curve, which has predicted every recession since the 1960s. The moves by the bond market are a reflection of the concern by investors over a sluggish global economy that may finally push the U.S. economy into recession. When long term bond yields fall, it can be an indication that investors are shifting their money into less risky assets that won't expose them to a tanking economy.
The yield curve can be the difference in how much money banks are willing to lend to borrowers, which in turn, can lead to companies putting their spending plans on hold, freeze hiring, or even laying off employees.
The Dow Jones fell by 400 points in early morning trading, with the S&P 500 also down more than 1.4 percent and the NASDAQ down more than 1.7 percent.
Research has shown in the past that recessions are typically observed anywhere between 18 and 24 months after the yield curve inverts. However, the indicator is not perfect, and the inverted yield curve could be an anomaly. CNBC points out that some inversions have not preceded recessions in the past.
However, the global economy has struggled in recent months thanks to the uncertainty over Britain's exit from the European Union which is due on Oct. 31 as well as President Donald Trump's escalating trade war with China.
The U.S. economy has experienced unprecedented growth of late, with more than 121 months of growth - the longest economic expansion in history.
Photo: Getty Images