Florida Georgia Line Launches Label, 'Round Here Records'
By Lauryn Snapp
August 15, 2019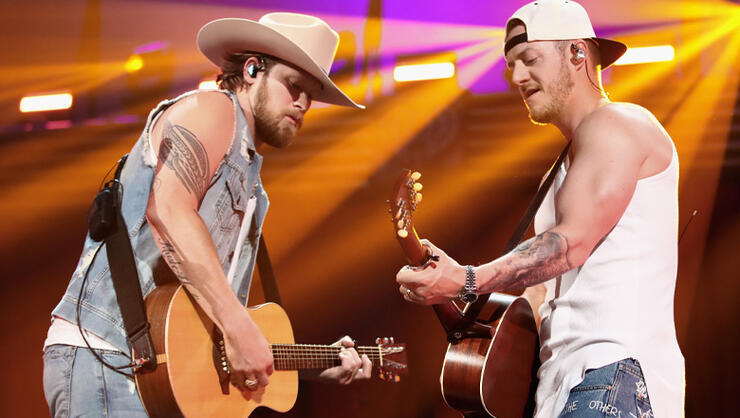 Tyler Hubbard and Brian Kelley from Florida Georgia Line really get down to business.
The duo has announced their plans to expand their empire by founding 'Round Here Records' with flagship artist Canaan Smith. Smith is also signed to FGL's publishing arm, 'Tree Vibez Music.'
"The label started with a passion to create music and to make records," Hubbard tells Billboard. "It happened organically [as] we continued to find the artists and friends that we love, believe in, and thought had a gift and talent that we wanted to try to nurture. It turned into something that we are really excited about. [We're] trying to do some trailblazing in this record label space."
Hubbard and Kelley are on a mission to showcase the talent that they believe in and have hinted that they have set their sights on other artists to add to their roster. No names have been released.
"If we find a songwriter/artist that has a publishing deal somewhere else, they don't have to be on Tree Vibez to sign with Round Here Records," Kelley tells Billboard. "Tyler and I are looking for great people, great talent and great songs, and that's what Round Here and Tree Vibez is always focused on."
RELATED: FGL Gather Serious Royalty Cred.
Want to see Florida Georgia Line at FGL Fest in Indianapolis? Enter now by clicking HERE, and you could win your way to the show.
Photo Credit: Getty Images.