Here Are The Five Airports With The Fastest TSA Security Wait Times
By R.J. Johnson - @rickerthewriter
August 15, 2019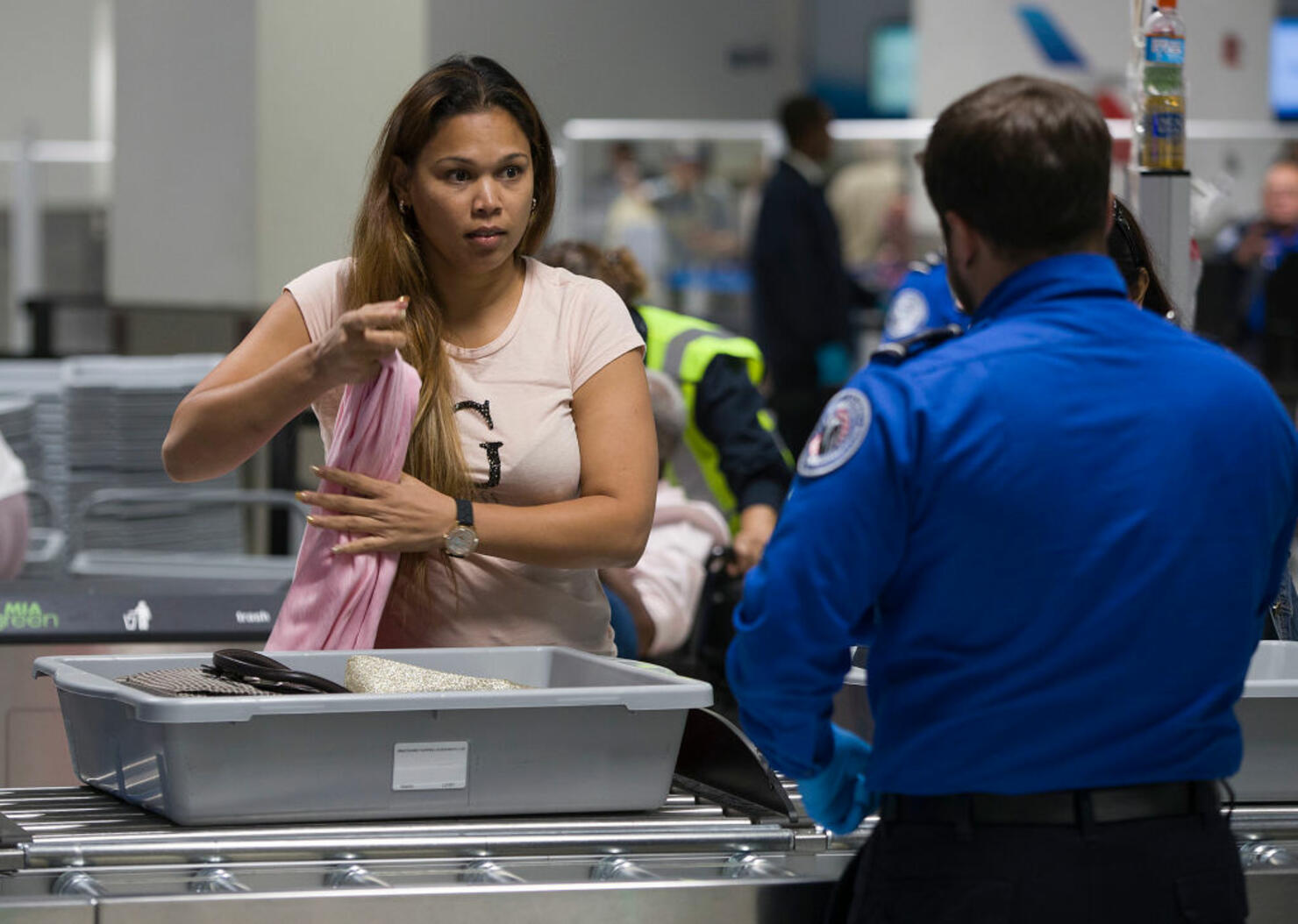 Modern air travel is pretty amazing - mile for mile, it's easily the safest and fastest ways to get you where you want to go. While there can be problems on the flight itself (cramped seating, no room for your carry-on, no free drinks), the actual process to get on your flight can often end up being the worst part of travel. After all, if you're late for your flight and see a long line to get through security, your entire vacation could be ruined.
Transportation Security Administration (TSA) agents are there to help, but there's only so much they can do at some of the busiest airports in the nation. But not all airport security lines are created equal. In fact, according to UpgradedPoints.com, Salt Lake City International (SLC) is one of the fastest airports in the west. The airport has an average security wait time of 9.1 minutes - the shortest of the 25 busiest airports on the list. The best times to hit security in SLC is on Wednesdays between 6 and 7 p.m. where passengers have an average 2 minute wait. On the other hand, if you're flying out of SLC on Sunday nights between 11 p.m. and 12 a.m. you could be waiting in line for up to 26 minutes.
Believe it or not, one of the largest airports in the nation, Washington Dulles International (IAD), is also one of the easier security lines to get through. According to the survey, passengers can expect to wait for an average of 10 minutes to get through security and if you're flying out on Tuesday, Wednesday or Thursday night, you can breeze through in about 1 minute. However, Friday mornings is the time to avoid IAD with flyers waiting in security lines up to 28 minutes.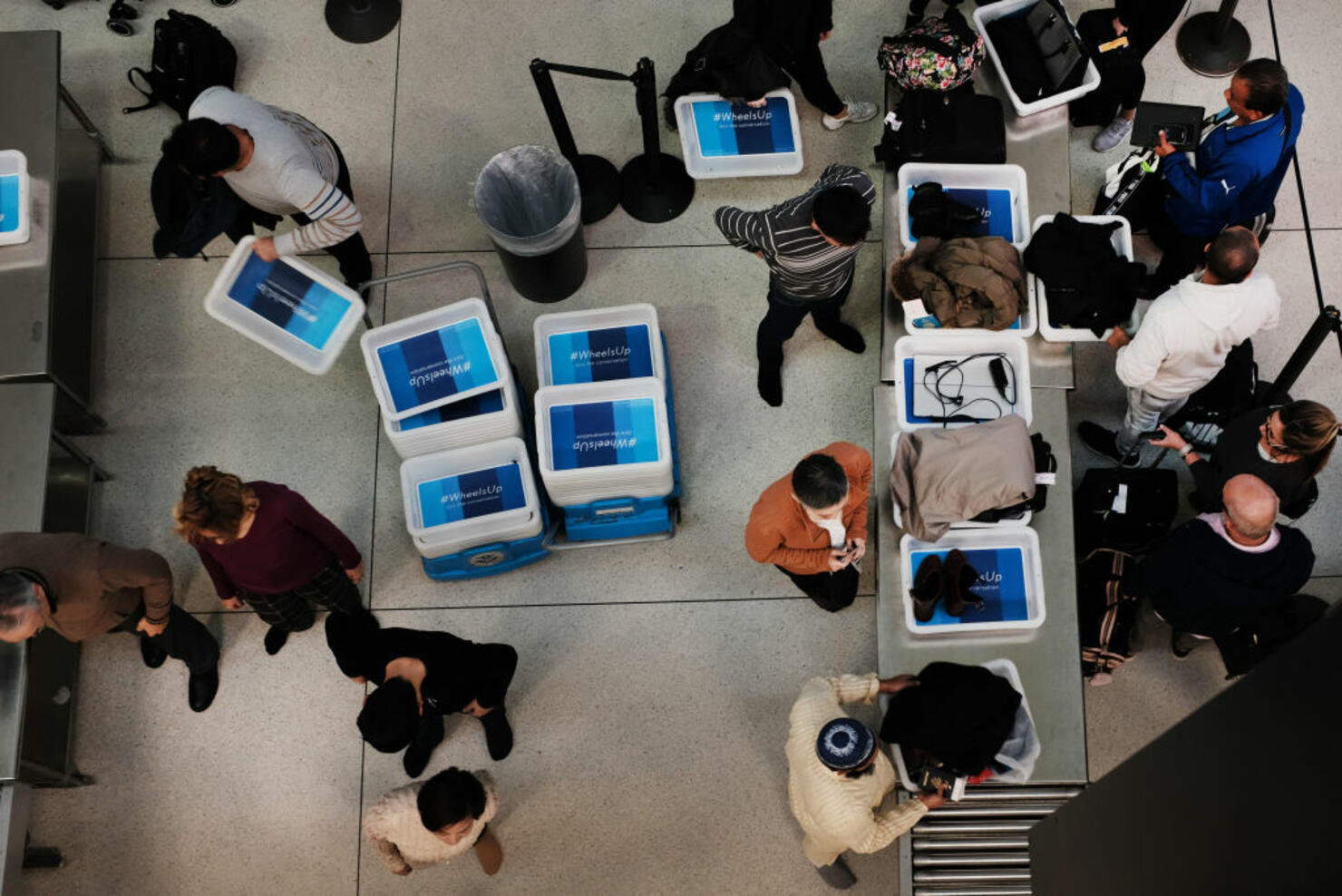 Boston Logan International(BOS) was another surprising entry on the faster TSA lines. In fact, the average passenger can expect to spend a mere 10.6 minutes to get through security. Not bad one of one of the busiest airports in the nation. In fact, if you're flying out on Thursday nights between 10 and 11 p.m., you can expect to be through security and on your way to the coffee shop for a pre-flight latte in around 3 minutes. However, flying out of BOS on Friday afternoon is not recommended with many passengers waiting up to 45 minutes to get through security.
Folks flying out of Minneapolis-St. Paul International(MSP) also have a fairly easy time getting through security. Passengers can expect to spend an average of 13 minutes waiting in line to get through the TSA, which isn't great, but definitely not going to have you miss a flight (so long as you arrived early enough in the first place). If you're trying to set a speedrun record to fly out of MSP, your best bet is to book a flight for Saturday evenings between 8 and 9 p.m. where you'll only have an average of 1 minute to get through security. However, Monday afternoons are the times to avoid with security lines averaging 43 minutes for passengers.
Finally, we have a tie between Charlotte Douglas International (CLT) and Detroit Metropolitan (DTW) for the fifth fastest TSA security lines. Both airports see passengers get through security on an average time of 13.2 minutes. Flyers out of CLT on Wednesday afternoons only have an average wait time of 2 minutes, with Thursdays between 5 and 6 p.m. the worst (29 minutes). DTW can get passengers to their gate in about one minute on Tuesday and Thursday evenings between 10 and 11 p.m. while the worst time to fly out of Detroit would be Sunday mornings between 5 and 6 a.m.
Of course, these are average wait times. It's generally suggested no matter which airport you're flying out of, passengers should check with their airline to see if their flights are on time and arrive at least two hours ahead of time for domestic flights and three hours for international flights.
Photos: Getty Images