Lady Gaga Teases New Music, Shares Photo From The Studio
By Paris Close
August 15, 2019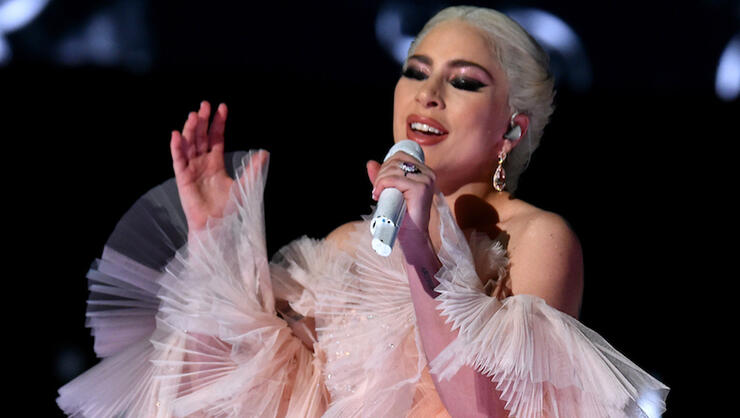 Lady Gaga is still hard at work on LG6!
Without giving too much away, Mother Monster gave us Little Monsters an inside look at her recording process with a new image of her during a studio recording session.
Gaga shared the sneak peek on her Instagram Stories on Wednesday (August 14) with a black-and-white image from behind the scenes. The photo shows the "Born This Way" musician standing at her microphone while adjusting her headphones inside the booth, and appears with an inscription that seems to confirm new music is on the way.
See Gaga pictured in the studio below.
As fans know, Gaga hasn't released another full-length album of her own since her fifth studio effort, Joanne, dropped in 2016. The following year, the pop star got our hopes up when she told Entertainment Weekly she was already in the early stages of writing her next album. "I have a lot of ideas and a lot of things I want to create, so you'll see in a bit. I need some time to create," she said of the project at the time.
While a new album hasn't come to fruition since then, Gaga gave fans a ton of new music to tide us over when she recorded the original motion picture soundtrack for her Academy Award-nominated film A Star Is Born in 2018, which spawned the Best Original Song-winning track "Shallow." Despite the massive success of the now-iconic song, the vocalist is currently facing a potential multimillion-dollar copyright infringement lawsuit over claims she stole the track from another songwriter.
Photo: Getty Images