Meghan Markle Took Secret Trip To Ibiza With Prince Harry & Archie
By Emily Lee
August 15, 2019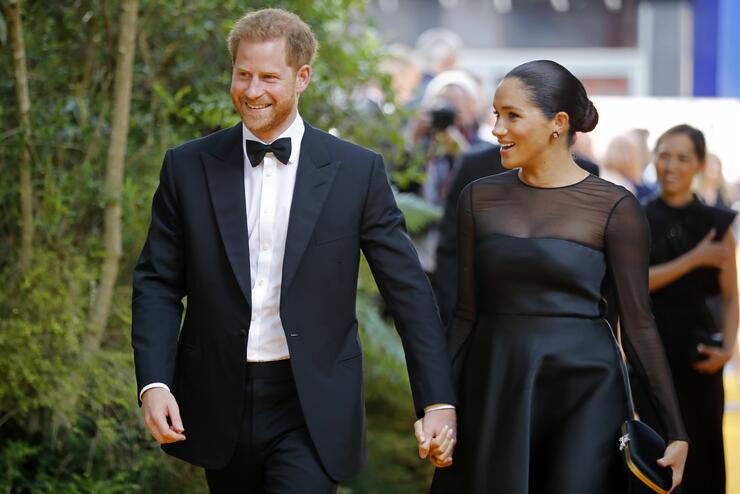 Meghan Markle and Prince Harry are (once again) facing backlash for one of their private decisions. The pair took a secret trip to Ibiza with baby Archie for Meghan's birthday, which all sounds lovely and relaxing. The only problem? They took a private jet for the excursion. The Duke and Duchess of Cambridge are known for their environmental activism, so this decision didn't fly with the public.
"Its a joke them using planes like we use cars and lecturing us on climate change...to them we are peasants that should cut back so they can indulge in their gold plated lifestyle, one person wrote on Twitter. Former UKIP MEP Patrick O'Flynn told The Daily Mail: "This is really, really, really bad PR. It is the kind of 'do as I say, not as I do' behavior that the British public detests.'"
A spokesman for Friends of the Earth also criticized the royals in a comment to the Mail. "The Duke of Sussex speaks wonderful and stirring words on the environment and then he flies off on holiday to a European destination in a private jet. He could have taken a train and then a boat. This would have been the perfect opportunity to set an environmental example."
While some have defended Meghan and Harry, arguing they fly private for safety concerns, former royal protection officer Ken Wharfe denied those claims. "During my time at the palace most of the flights we took were commercial on British Airways, the national carrier...We always flew commercial; in fact I don't remember flying private," Wharfe told Vanity Fair. "It's no guarantee that the security is any better. You're better off with BA security because they're used to working with VIPs."
He continued: "Harry can't be preaching about the catastrophic effects of climate change whilst jetting around the world on a private plane...Why put another plane in the air when you could go commercial?"
What do you think of Harry and Meghan's decision?
Photo: Getty
Chat About Meghan Markle Took Secret Trip To Ibiza With Prince Harry & Archie