Blue Oyster Cult Would Be Proud Of ESP's New Godzilla Guitar
By Andrew Magnotta @AndrewMagnotta
August 16, 2019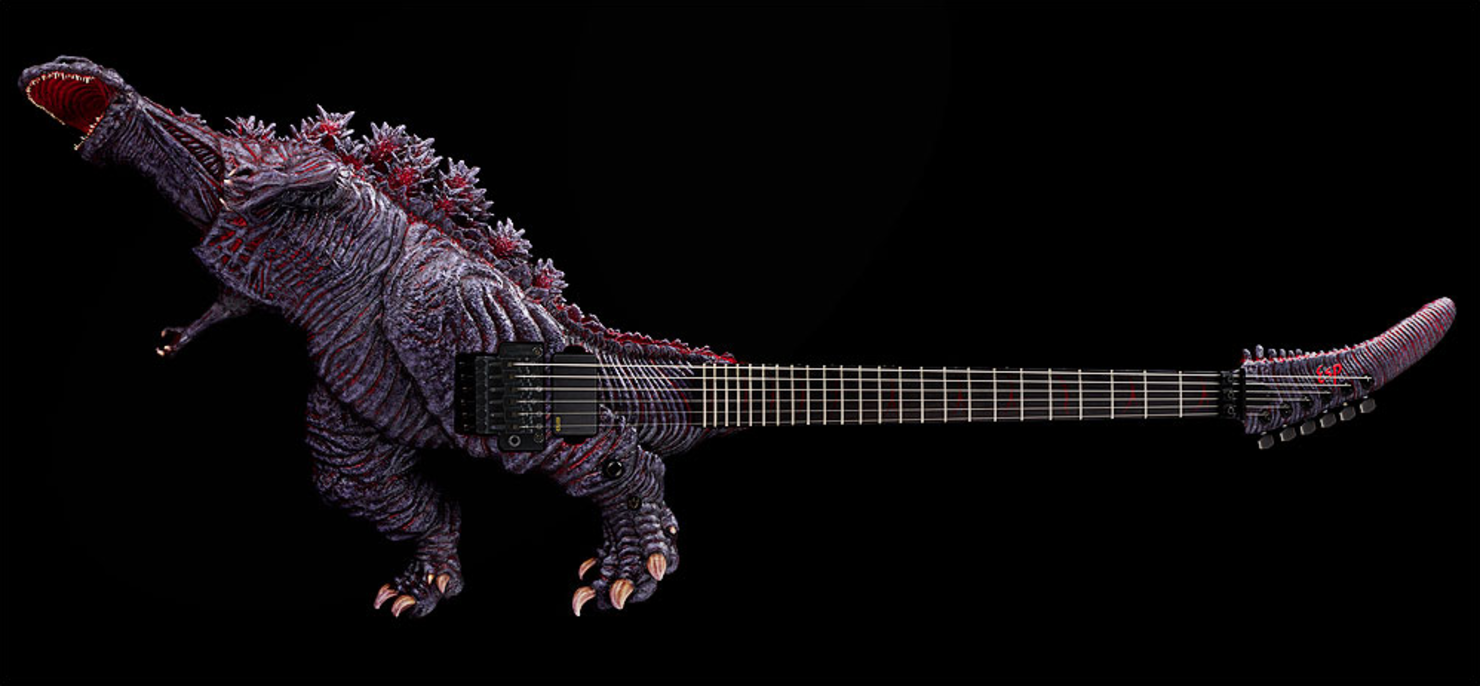 Renown Japanese guitar company ESP has just unveiled one of the most stunning, detailed and pricey guitars in its history.
The Godzilla guitar was designed by musician Takamizawa Toshihiko, who plays in the Japanese folk rock band The Alfee, but it's a good bet Blue Öyster Cult would also love it.
Toho, the studio behind Godzilla, reportedly supported the build, which commemorates the 65th anniversary of one of Japan's most iconic movie monsters.
Guitar World reports that the guitar is carved from an Alder body. It also has a three-piece hard maple neck and an ebony fingerboard. Gotoh tuners, a Floyd Rose bridge and a single EMG-85 pickup also help this lizard roar.
Five of these extremely limited guitars will be put up for sale for about 5.55 million yen — about $51,600.
See more pictures and get more information here, and be prepared to hit the old 'Translate' button if you're no good at reading Japanese.
Photo: Godzilla.Store