Eric Church Pushed To The Limits On 'Double Down Tour'
By Lauryn Snapp
August 16, 2019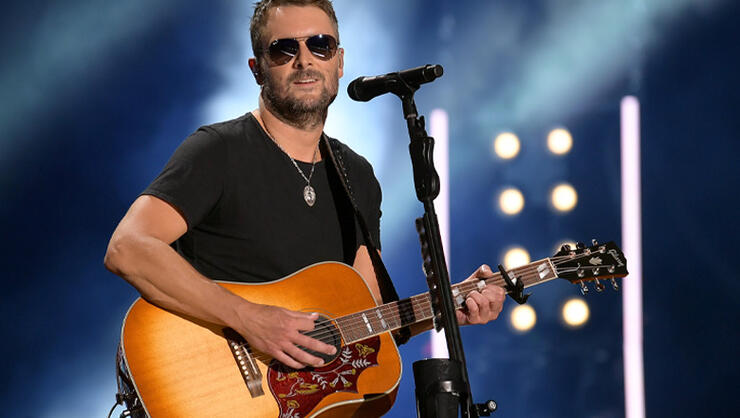 Eric Church is known for breaking the mold and pushing the limits, but has he surpassed even his threshold?
At the kick-off of his 'Double Down Tour,' Eric declined an opening act and committed to playing both Friday and Saturday nights at most tour stops making this tour the most advantageous tour route of any country artist.
Church opened up about the experience at a press event with his label, UMG, and had some insightful takeaways to share.
"You had your Friday night set and your Saturday night set, but then you have people that came to both nights. I feel like from now on, I hope that we can focus on those people that come one night of the year that they've traveled however many miles, they want to hear "Round Here Buzz," they get to hear "Round Here Buzz," and I still want it to be unique. I want it to be different, but I don't know if [I'd do] another tour like this." Church continued to explain, "I think that the 'Double Down Tour,' was as far as I want to go from a challenge point. I love that we did it. I love that it was a success. I love that there were people that came to both nights and got it. Some people came to one of the two nights and got it, but at the same time, it's not something I would do again. I think that's good. I think that if you're a fan, you got to see something that – we stretched, and you're not gonna get to see it again."
Church also shared his personal experience as a fan by saying, "I've been to some of those shows before, a fan of artists, and I knew that I was not gonna see this again. For the 'Double Down Tour,' they saw something they're never gonna see again."
Church sited Detroit as his best show of the tour. "We played three hours, 10 or 15 minutes, and I remember that night as I was on the bus after going, 'How in the world are we gonna top this?' Well, one way to do it is to do two nights, and instead of three-and-a-half hours, it'll be seven hours of music, and we're just going to stay there and make it about this spiritual, musical experience. I think that's what the last tour really taught me is there is a different level of where touring can go for us and for the fans."
The 'Double Down Tour' ends in Sacramento, California on November 23rd. Touring and ticket information can be found at www.EricChurch.com.
Photo Credit: Getty Images.
Chat About Eric Church Pushed To The Limits On 'Double Down Tour'