Lizzo's Old YouTube Channel Features Flute Cover Of 'Empire State Of Mind'
By Hayden Brooks
August 19, 2019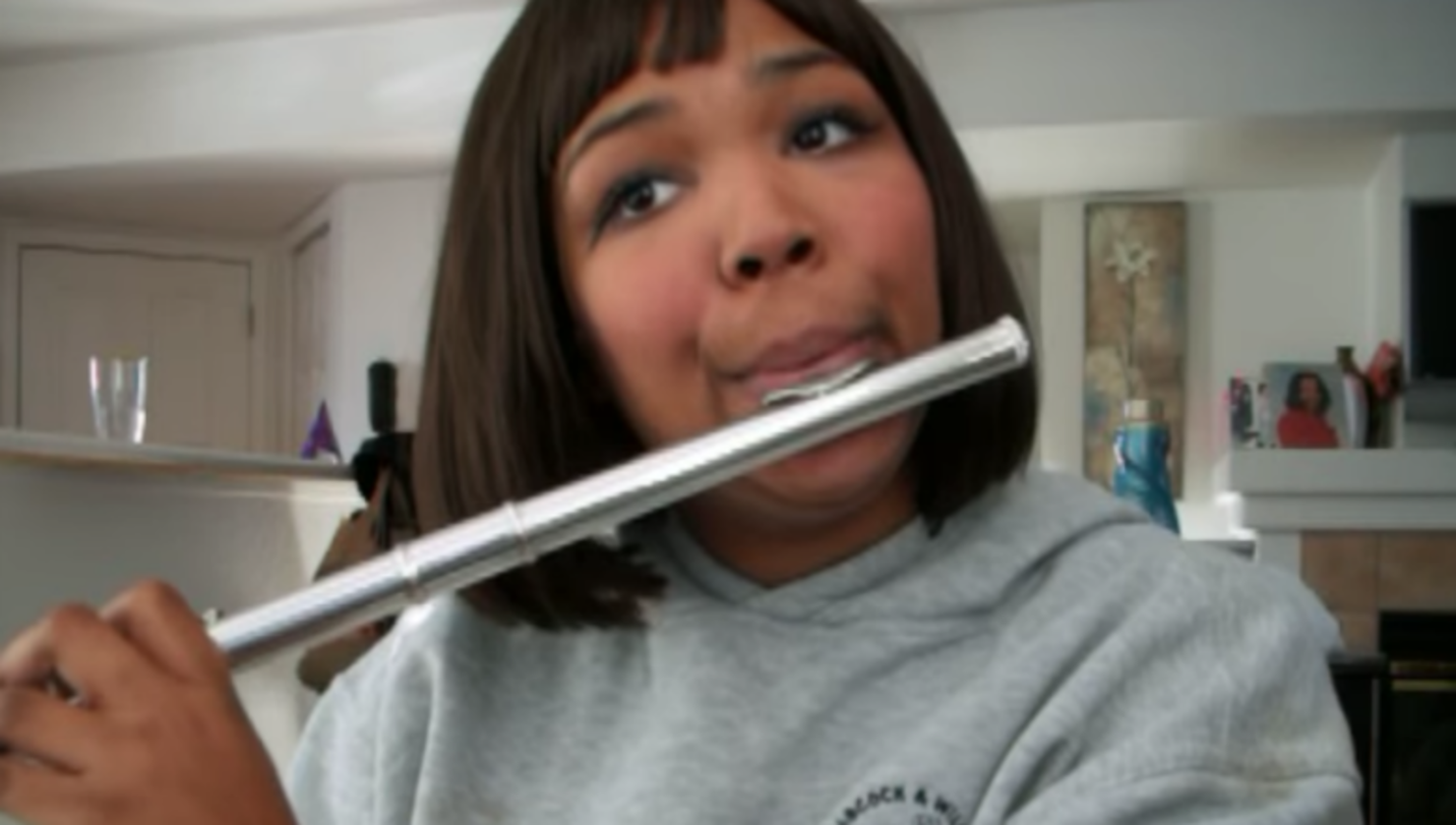 What you put on the internet, stays on the internet. In Lizzo's case, the pop star is receiving plenty of acclaim for rediscovered YouTube videos from the early '10s, which see the then 20-something star covering heavyweights like JAY-Z and Adele.
In the unearthed clips, which were filmed almost two years apart, the singer is seen covering two classics from the comforts of her own home. While the first video sees her rocking a straight bob and offering a flute cover of the rapper's "Empire State of Mind," the second sees her nailing a rendition of Adele's "Someone Like You." "Hey! Bored & playing around with music again. Found the chords and decided to have some fun. Thanks for watching!" she captioned the former.
Both videos were found on a YouTube account called lizzomusic, which only has three other videos uploaded. Among the remaining three include an a capella rendition of "Ghost" by Jeanne Guillory from 2009, a clip of her backstage of Colorado's Red Rocks Amphitheatre, where Björk performed in 2007, and an in-studio performance of her alongside her band The Larva Ink from 2012.
While folks are diving into Lizzo's past, the singer is certainly thriving in the present day landscape. Not only does she have a rumored collaboration with Justin Timberlake in the works, but the star is set to perform at the 2019 MTV Video Music Awards. She's one of the many acts scheduled to perform at the upcoming ceremony alongside Taylor Swift, Missy Elliott, Bad Bunny, J Balvin and more. The 2019 MTV VMAs airs live from the Prudential Center in Newark, New Jersey on August 26 at 8 PM ET.
Photo: YouTube/lizzomusic