Watch Dave Grohl Surprise London Club With Rick Astley Duet
By Andrew Magnotta @AndrewMagnotta
August 19, 2019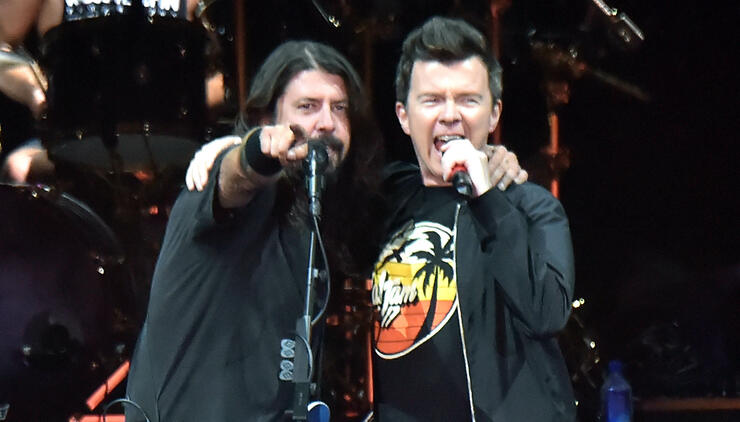 Foo Fighters front man Dave Grohl was being his usual goofy self when he hopped onstage at a London club Friday.
Grohl has always been fond of throwing some cover songs into his live shows with the Foos, so the excited crowd couldn't have been that surprised when Grohl started playing Rick Astley's 1987 hit "Never Gonna Give You Up" amid calls for the Foos' 1997 hit "Everlong."
The former Nirvana drummer reportedly told RadioX on his way to the stage that he had "no f---ing clue" what he was going to do. That proved to be a bit of a work, as Grohl was joined by Astley himself after the first chorus of "Never Gonna Give You Up."
See the audience's dumbfounded reaction in the video below or here.
Chat About Watch Dave Grohl Surprise London Club With Rick Astley Duet