Starbucks Is Selling Spiked Matte Black Cups This Fall & They're So Witchy
By Emily Lee
August 20, 2019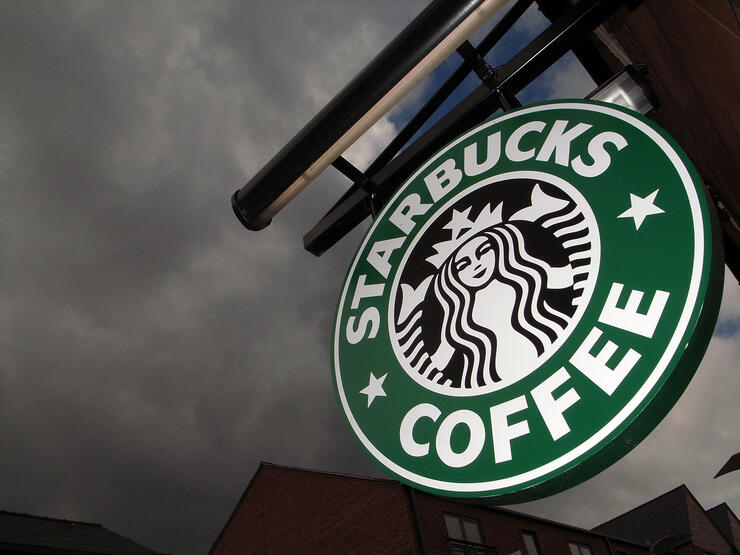 Starbucks is getting in the Halloween spirit early this year. While many fans are eagerly awaiting the return of the Pumpkin Spice Latte, Starbucks dropped a new fall product to get excited about in the meantime. The coffee company is introducing spikey, black matte tumblers that will make you feel extra witchy this autumn. Here's everything we know about this fall's must have coffee accessory.
There's been no formal announcement about the new tumbler from Starbucks yet, but it has been spotted in the wild by customers. Those luckily customers then shared photos of the black matte cup on Reddit and Instagram. Some have called the tumbler's appearance as "goth" with its spikes and all black-everything-vibe. It's the perfect cup for the all-black coffee fan, too.
Though they've popped in some locations already, the cups are expected to officially drop some time in late August. The low-key roll out of these mugs is similar to the launch of the color-changing tumblers Starbucks dropped earlier this summer. You'll want to keep your eyes peeled for these tumblers in your local Starbucks location because these will definitely sell out just as fast as the color-changing cups.
Along with the matte black tumblers, Starbucks is expected to release a few other exciting items as part of their fall collection. Instagram user @Synthia72 reports another matte tumbler, reusable travel mugs with "Coffee. Set. Go" written on them and a shiny purple travel mug will also be released in the near future.
Will you be grabbing one of these witchy tumblers?
Photo: Getty
Chat About Starbucks Is Selling Spiked Matte Black Cups This Fall & They're So Witchy