Lori Loughlin Has Reportedly Changed Her Mind About Not Guilty Plea
By Emily Lee
August 21, 2019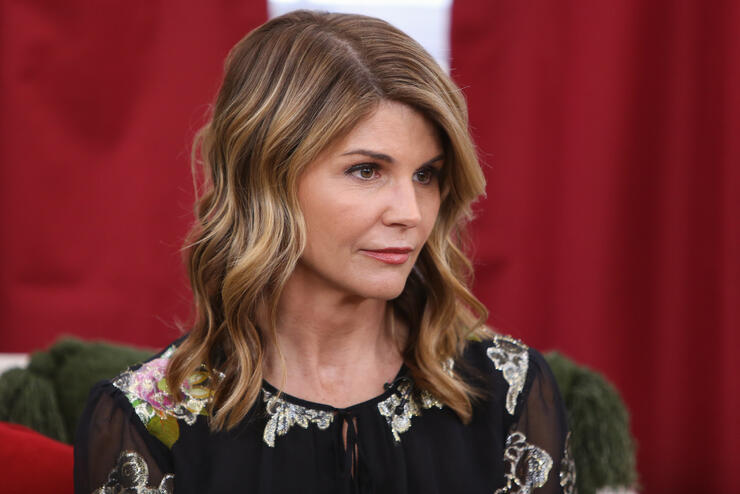 Lori Loughlin has stayed out of the spotlight since news of her alleged involvement in the widespread college admissions scam came to light. Though she originally pleaded not guilty to the multiple charges brought against her, the Fuller House actress has reportedly had a change of heart recently. Faced with up to 40 years behind bars if she's found guilty, Loughlin is looking for a new plea deal.
According to an Us Weekly source, Loughlin "has asked her lawyer to negotiate a plea deal that would involve no jail time, but home confinement with monitoring via ankle monitor." The insider also revealed Loughlin is "willing to pay a substantial fine, over $2 million." Unfortunately for Loughlin and her husband, Mossimo Giannulli, the possibility of getting a plea deal with no jail time at this point seems unlikely. The insider added "any deal would involve significant jail time."
Another source spoke to People about Loughlin's change of heart, as well. "Lori is remorseful, and she has definite regrets," the source explained. "She's embarrassed and hurt, and she knows that her reputation has been ruined for life. But she also believes the allegations against her aren't true." The source continued, saying Loughlin "honestly didn't think what she was doing was any different than donating money for a library or athletic field." Ultimately that's "the crux of why she pleaded not guilty," according the source.
Loughlin and Giannulli are due back in court on August 27th. "Lori is ready for this to be over," the source continued. "They all are. At this point, it would be better to spend a few months in jail — because she's been spending the last several months in her own prison." We'll just wait and see how this all plays out for Loughlin and Gianulli.
Photo: Getty
Chat About Lori Loughlin Has Reportedly Changed Her Mind About Not Guilty Plea