22 Things You Might Not Know About Pat Benatar
By Dave Basner
January 10, 2023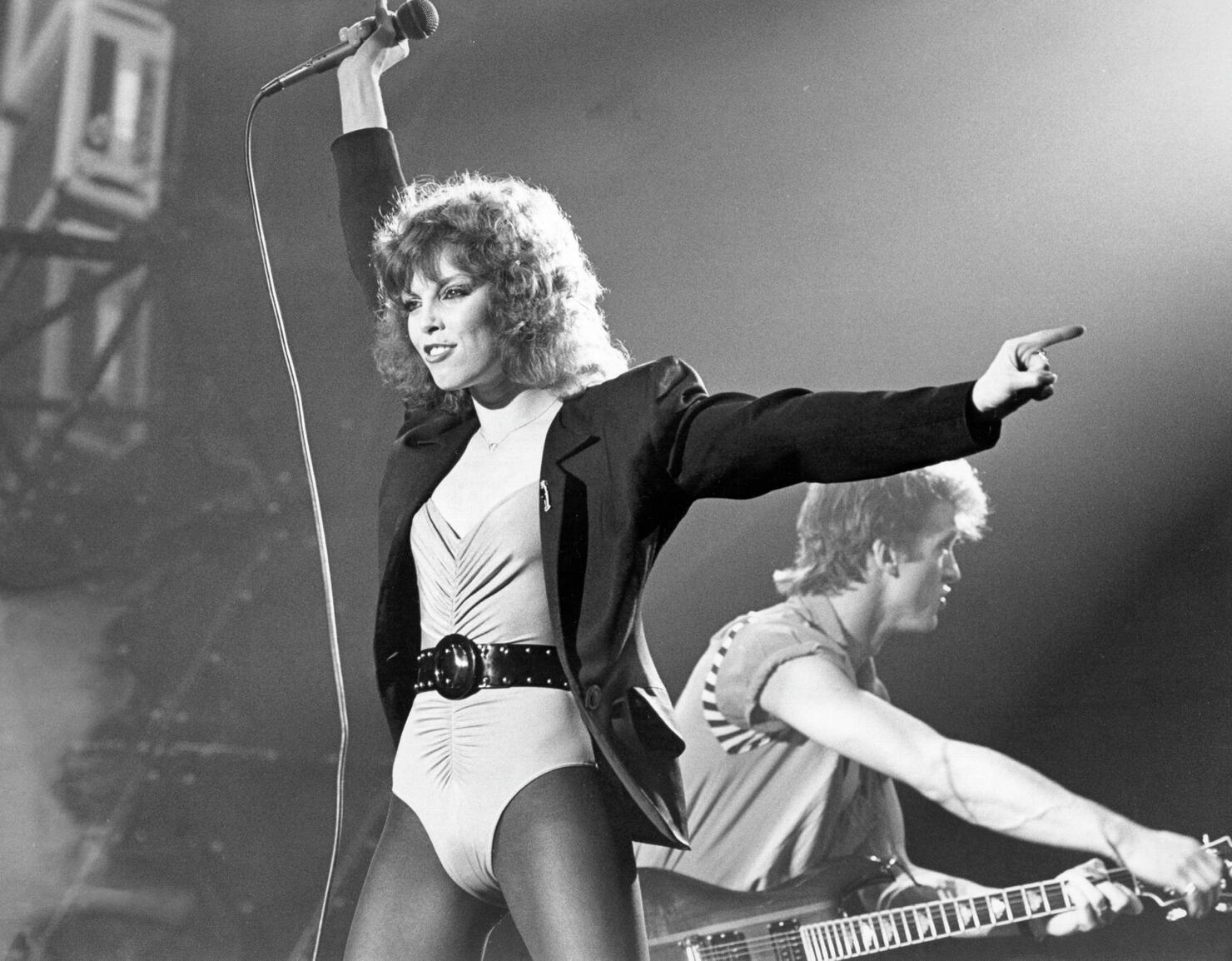 On January 10th, 1953, Pat Benatar was born in Brooklyn. As we look back at some of the '80s biggest musical icons, here are 22 things you might not know about the singer:
1. Pat's real name is Patricia Mae Andrzejewski.
2. Pat's father worked with sheet metal and her mom was a beautician who was also a trained opera vocalist.
3. Pat sang her first solo as an 8-year-old in elementary school. It was a song called "It Must Be Spring."
4. In high school, Benatar took part in musical theater and played Queen Guinevere when her school put on Camelot.
5. Pat planned to study classical music at Juilliard, but decided she didn't want to and instead went to the State University of New York at Stony Brook to pursue health education.
6. After a year of college, Pat dropped out to marry her high school sweetheart, Dennis Benatar.
7. Pat worked as a bank teller near Richmond, Virginia while Dennis, who was in the Army, was stationed at Fort Lee.
8. Pat saw Liza Minnelli live in Richmond and was inspired to quit her job at the bank and pursue singing.
9. Benatar's first job in music was as a singing waitress at a nightclub called The Roaring Twenties.
10. The first group Pat was part of was called Coxon's Army. They were a lounge band that played a local basement clubs.
11. Pat got her break at an amateur night at New York's Catch a Rising Star comedy club. She sang Judy Garland's "Rock-a-Bye Your Baby with a Dixie Melody" and the club owner called her back. He later became her manager.
12. Benatar spent three years singing at Catch a Rising Star. During that time she also performed in musical theater, playing Zephyr in a Long Island production of Harry Chapin's rock musical The Zinger, which also starred Beverly D'Angelo and Christine Lahti.
13. During her Halloween 1977 gig at Catch a Rising Star, Pat wore the Halloween costume she had on from a contest earlier in the night. She was dressed in spandex as a character from a B movie called Cat-Women of the Moon. She would later wear similar costumes whenever she performed.
14. In the late 70s, Pat recorded commercial jingles for Pepsi.
15. In 1978, Benatar headlined at Tramps nightclub, where record company reps spotted her and signed her.
16. Pat's video for "Love is a Battlefield " is the first ever to have spoken words in it.
17. The visual for Pat's song "You Better Run" was the second video ever shown on MTV.
18. In 1979, Pat and Dennis divorced. Three years later she married her guitarist, Neil Giraldo, and they've been together since. They have two daughters.
19. Benatar is a huge Led Zeppelin fan.
20. The Fast Times at Ridgemont High character Pat Bernardo is based on Benatar.
21. Pat won the Grammy for Best Female Rock Vocal Performance four years in a row, from 1980 to 1983.
22. Pat has six platinum albums.
iHeartRadio is celebrating the totally awesome 80s all weekend long and counting down the 80 biggest hits of the decade. So, break out your leg warmers, tease up that hair and jam out to all of your favorite 80s songs this weekend by tuning into iHeart80s Radio on your iHeartRadio app.