Camila Cabello Shares 'Heartbreaking' Shot Of Amazon Rainforest Fire
By Hayden Brooks
August 22, 2019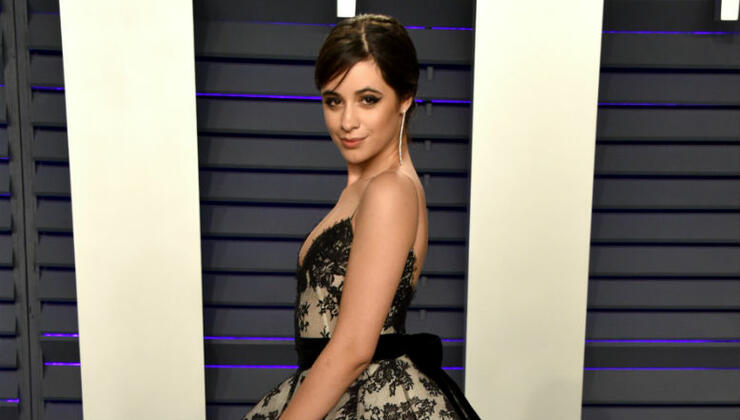 Camila Cabello is one of the many stars speaking up about the raging fires racing through Brazil's Amazon rainforest.
On Wednesday (August 21), the MTV VMA performer took to social media to share a shot from the blaze in hopes of spreading awareness for the impact of climate change. "This is heartbreaking and terrifying," the 22-year-old captioned the photo of the rainforest, which was a repost from Leonardo DiCaprio. "‪This makes me want to cry with frustration. what are we DOING? We're literally destroying our miracle of a home. I'm so sorry, earth."
Over at CNN, it was reportedly that Brazil has experienced 80 percent more fires in 2019 than there were last year, according to the country's space research center. However, the outlet was also quick to clarify that the same photo that Cabello, Jaden Smith, Logan Paul and more are currently circulating is actually a 20-year-old photo. The Guardian republished the shot in 2007, but it was actually taken in June 1989.
In related news, Cabello is performing at this year's iHeartRadio Music Festival in Las Vegas in September alongside a lineup of superstar artists. Fans across the country can tune in and watch an exclusive live stream of the show via The CW App and CWTV.com. Then, on October 2nd and 3rd, relive all of the epic performances from the weekend during a televised special on The CW Network at 8pm ET/PT. And leading up to the official television special, The CW will also air an hour-long Best Of Special on Sunday, September 29th at 8 p.m. ET/PT.
Chat About Camila Cabello Shares 'Heartbreaking' Shot Of Amazon Rainforest Fire