Matt And Kim Drummer Plans To Tour Despite Tearing ACL
By Katrina Nattress
August 22, 2019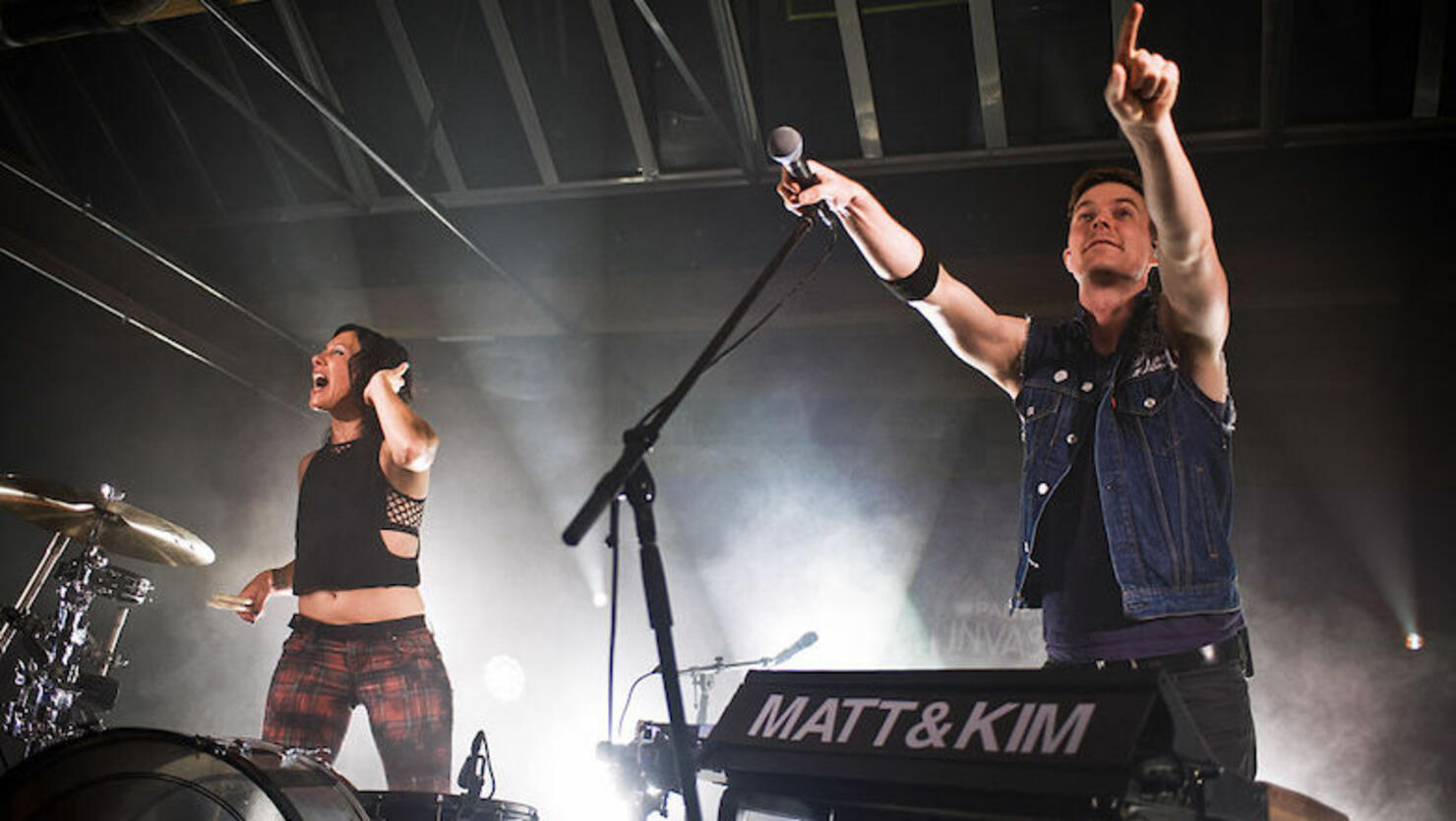 Matt and Kim are known for their high energy shows, but unfortunately things took an unexpected turn during their set at Maha Music Festival in Omaha, Nebraska over the weekend when drummer Kim Schifino suffered a fall 20 minutes into the performance and tore her ACL. She miraculously was able to finish the last 40 minutes of the set before being carried off stage. With the band's Grand 10th anniversary tour coming up this fall, fans were worried Schifino would have to back out, but it looks like that's not the case.
Her bandmate Matt Johnson gave an update via Twitter assuring fans the tour would still be going as planned. "Kim's the most bad*** person I know and a true performer. And in the saying 'the show must go on', she has gone directly into physical therapy and her doctor says with intensive work she will be ready to go for the GRAND anniversary tour this fall," he wrote. "As incredibly sad as she is about this injury, she was ever more sad at the prospect of missing this tour so we are proud to say it will happen."
Unfortunately, the duo will have to cancel their upcoming appearance at New Jersey's Sea.Hear.Now festival so Schifino can focus on recovery, but it is good to hear she should be healthy to tour in October. Check out Matt and Kim's Grand tour schedule here and read Johnson's update below.