Surprise! Missy Elliott Is Dropping A New Album Tonight
By Lauren Crawford
August 22, 2019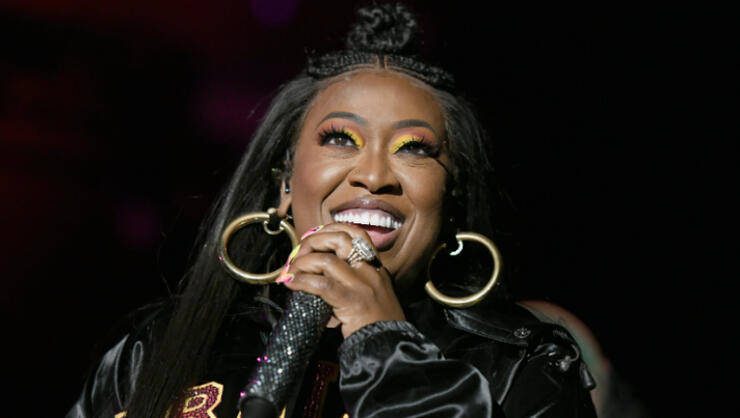 Missy Elliott is back with the hits!
On Thursday (August 22), the hip hop icon surprised fans on Twitter by announcing that she's dropping a surprise album at midnight.
"#ICONOLOGY," she tweeted at first, teasing fans without giving any additional information. Missy later added, "This year has been a tremendous year for me…I am humbled and grateful. THANK YOU for allowing me to smell the roses. You, my fans, and God are the reason I am here and have celebrated every milestone with me! So, I have a SURPRISE for you..."
After anticipation grew, the 48-year-old rapper/producer finally revealed the news, tweeting, "At midnight tonight I'm dropping a collection of new songs! Let's #ThrowItBack to a time when music just felt good and made us want to dance! Sincerely, Dr. Melissa "Missy" Elliott #ICONOLOGY."
Missy shared the post alongside the album's cover art, which show's her looking absolutely flawless as her braided ponytail spells out "Missy."
As fans know, it's been fourteen years since the legendary artist's last album, Cookbook. Despite the extended delay between projects, the timing of her new album couldn't be better given the fact that Missy has had admittedly one of the best years of her career. In addition to becoming the first female rapper inducted into the Songwriters Hall of Fame earlier this year and being honored with a doctorate degree from the Berklee College of Music, Missy is set to receive the Video Vanguard Award at MTV's Video Music Awards on Monday (August 26). #TheYearofMissy