Thom Yorke And Flea Share Somber New Song 'Daily Battles': Listen
By Katrina Nattress
August 22, 2019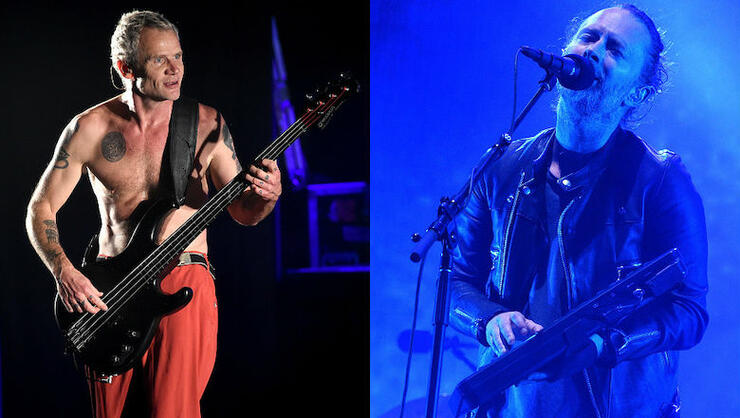 Edward Norton is making his directorial debut with the crime drama Motherless Brooklyn, and on Wednesday (August 21), it was revealed that Thom Yorke and Flea were contributing the film's main song, "Daily Battles." Rolling Stone spoke to Norton while premiering the haunting song.
"Thom is so good at weaving together personal anguish and the crushing politics of the time," the actor-turned-director said of the Radiohead frontman (who also happens to be a longtime friend). "The way that you get the sense in his songs of the difficulty of holding on to your own spirit within times that feel oppressive, and that is so much the straddle that is taking place in this film, which is loneliness and institutional depression and racism."
Yorke recruited Atoms For Peace bandmate to play bass and trumpet on the somber anthem. Wynton Marsalis also recorded a jazz arrangement of the track.
"To have [Yorke] write a song for the movie in response to absorbing what the movie and the character are aiming at is a very different thing," Norton added. "It's like Barbra Streisand and 'Memories' for The Way We Were; sometimes it can define a thing. Like Lady Gaga, what those guys did with 'Shallow' in [A Star Is Born], that's a stunning song that rises up in the film and out of the film. It rises organically out of the story of the film and it gives you shivers, it's really a special thing when that happens."
Motherless Brooklyn is slated for a November 1 release date. Listen to both Yorke and Marsalis' versions of "Daily Battles" below.
Chat About Thom Yorke And Flea Share Somber New Song 'Daily Battles': Listen