Details on Jeffrey Epstein's Mysterious Zorro Ranch in New Mexico Emerge
By R.J. Johnson - @rickerthewriter
August 23, 2019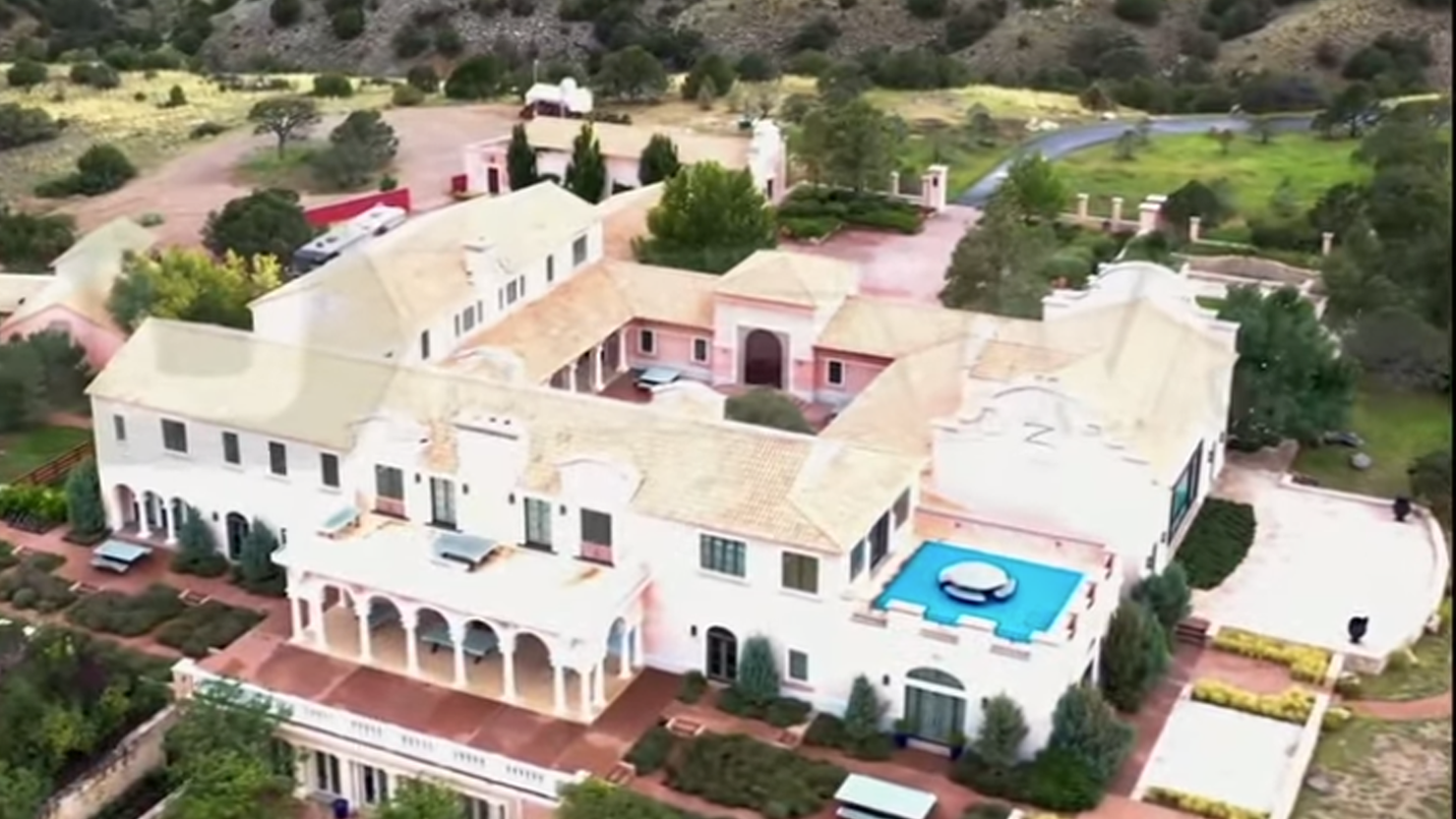 An anonymous sub-contractor has come forward with video and photos of Jeffrey Epstein's mysterious property in New Mexico known as Zorro Ranch, video from RockofTalk.com shows.
Eddy Aragon, host at Rock of Talk, interviewed a man who claimed to have been to the Zorro Ranch multiple times over the last few years and had interacted directly with Jeffrey Epstein, Ghislaine Maxwell, as well as other staff who worked on the ranch. The ranch, where Epstein is alleged to have sexually abused multiple victims, has not been searched by federal authorities, according to a report. The multi-millionaire was reportedly planning to use the property to impregnate multiple women with his sperm.
Zorro Ranch was intended to be some kind of "baby-making factory" two award-winning scientists and an adviser to large companies told the New York Times. The report didn't make it clear whether Epstein intended to artificially inseminate the women, or have sex with them, and there's no evidence Epstein ever went through with the scheme.
The sub-contractor, his voice disguised, describes his interactions with Epstein and provided multiple photos of the property to the radio host. The sprawling, 10,000 acre ranch was first leased in 1993 under Zorro Trust (which later became Cypress, Inc.) according to New Mexico's commissioner of public lands Stephanie Garcia Richard.
The anonymous man talked about seeing 'multiple photographs, in frames' of topless young, underage girls and Epstein along with various VIPs appearing.
"He wasn't shy about having those in his house," the man said. The photographs were taken down in 2005, around the same time Epstein was first investigated for sexual assault crimes.
Other properties owned by Epstein have been raided, including his home on Little St. James island in the U.S. Virgin Islands and his $77 million penthouse on the Upper East Side in New York City.
Epstein, 66, was discovered hanging in his cell in the special housing unit at the Metropolitan Correctional Center in Manhattan. He was arrested on July 6 on federal charges for operating a sex trafficking ring from 2002 to 2005 at his mansion in New York as well as at his estate in Palm Beach, Florida, where he allegedly paid girls as young as 14 for sex.
Epstein pleaded not guilty to the charges.
Photo: RockofTalk.com