The Devil Wears Prada Announce First Album In 3 Years, Debut New Single
By Regina Star
August 23, 2019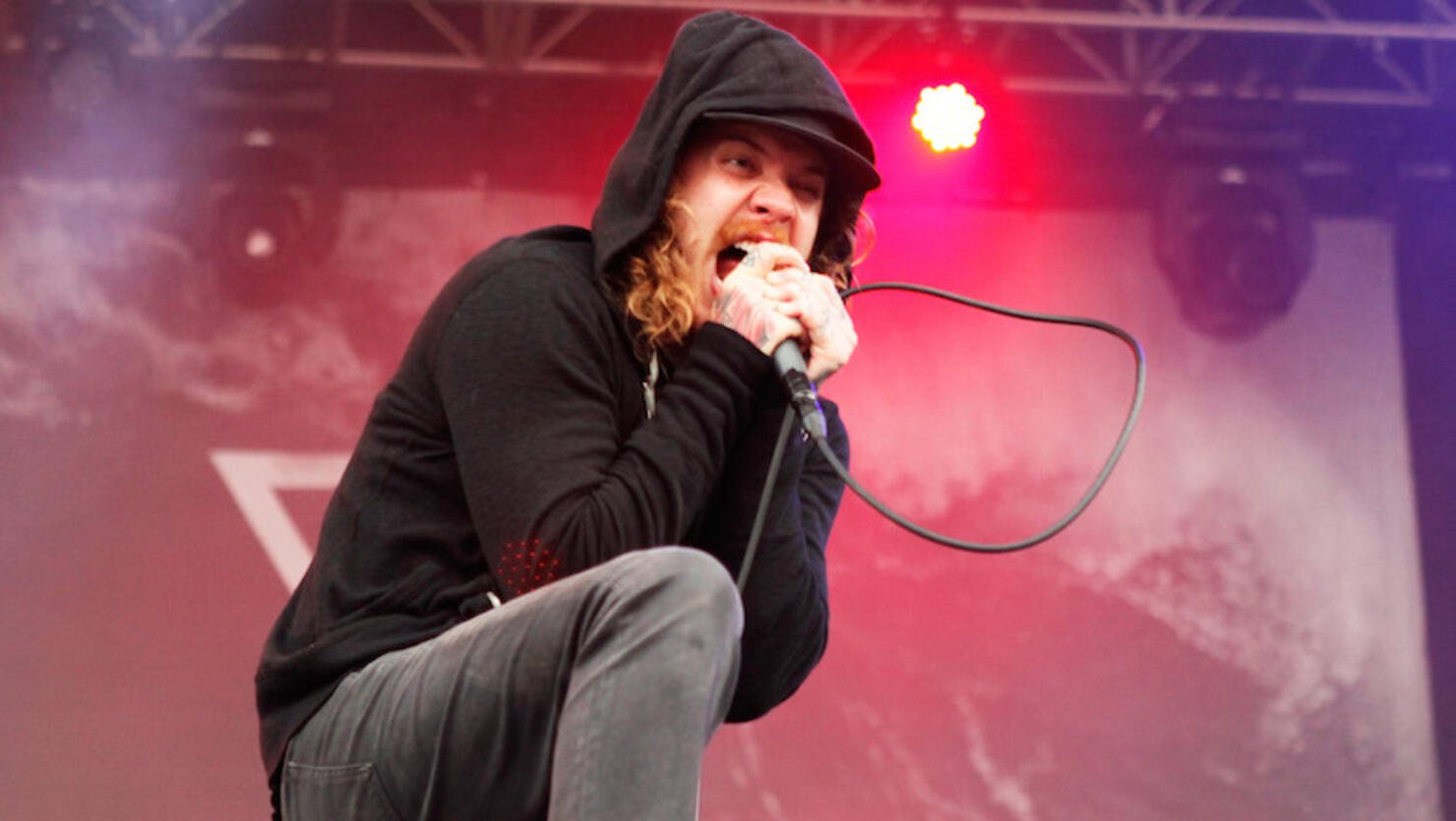 The Devil Wears Prada is coming back with a new album this fall.
The band teased a cryptic video on Wednesday (August 21) which appeared to contain a hint about a new project coming down the pipeline. Without giving away too many details, the group posted a 45-second clip on Twitter showing an artist at work on a creepy-looking painting which featured ghouls of some kind. "If this the album cover it's pretty dope!!" wrote one user, as another added of the video: "I'm enjoying the evolution of this painting! I would definitely hang this in my apartment!"
Much to the suspicions of followers, the painting was indeed the official artwork for TDWP's long-awaited new album, which the group announced on Thursday (August 22). "We are pleased to announce pre-orders are now live for our new album The Act!" the band tweeted along with photos of several merchandise items featuring the illustration.
The Act releases via Solid Sate Records on October 11, and marks the metalcore musicians' first full-length project since 2016's Transit Blues. To capitalize on the excitement, the group also debuted a new song from their 12-track LP, titled "Lines of Your Hands."
See the track listing, artwork, and hear the band's new single below.
The Devil Wears Prada The Act Album Track Listing
1. Switchblade 
2. Lines of Your Hands 
3. Chemical 
4. Wave of Youth 
5. Please Say No 
6. The Thread 
7. Numb 
8. Isn't It Strange? 
9. Diamond Lost 
10. As Kids 
11. Even Though 
12. Spiderhead
Photo: Getty Images