Orlando Bloom Doesn't Think He And Katy Perry Will Get Divorced
By Hayden Brooks
August 23, 2019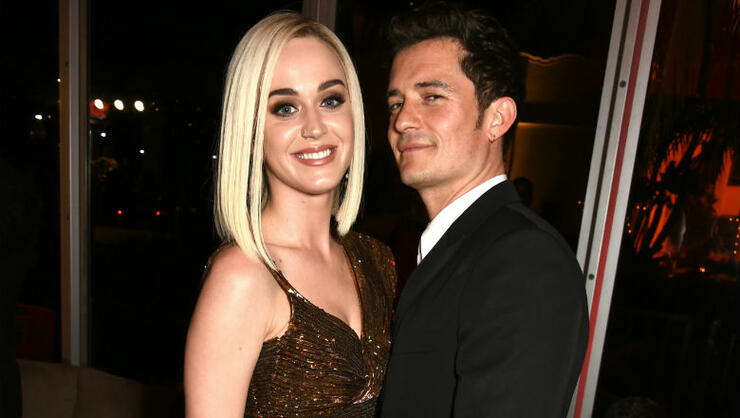 Orlando Bloom is hoping to learn from his past, at least when it comes to the romance department.
In a teaser for his upcoming interview with Sunday Today, the actor, 42, spoke about his engagement to Katy Perry, 34, admitting that he thinks he and his fiancé will have a different kind of ending than his first marriage. "It's important to me that we are aligned," he explained to host Willie Geist in the preview. "I've been married and divorced and I don't want do it again and we're both fully aware of that. She's remarkable and so I'm always so impressed with that and I'm encouraged."
While Bloom was previously married to Miranda Kerr for three years and separated from the supermodel in 2013, the duo share an 8-year-old son, Flynn.
Bloom proposed to Perry with an extravagant helicopter ride, but the 42-year-old actor was quick admit that Perry's love for "a big moment" played a factor in the execution of it all. "To be honest, she loves a theme as you can see in everything she does. She loves a big moment," he explained. "I'm still trying to get her to wrestle into the small moments," he shared. "The cool thing about what we're doing, we're learning to do the small together. I think we're both fully aware that it's a mountain to climb and that that mountain won't stop, in terms of a relationship because I think that's what it is and I love to evolve and fortunately, she does too."
Expect to hear Bloom talk more about his romance when Sunday Today airs on August 25.
Chat About Orlando Bloom Doesn't Think He And Katy Perry Will Get Divorced