WWE Stars Becky Lynch & Seth Rollins Are Engaged
By Regina Star
August 23, 2019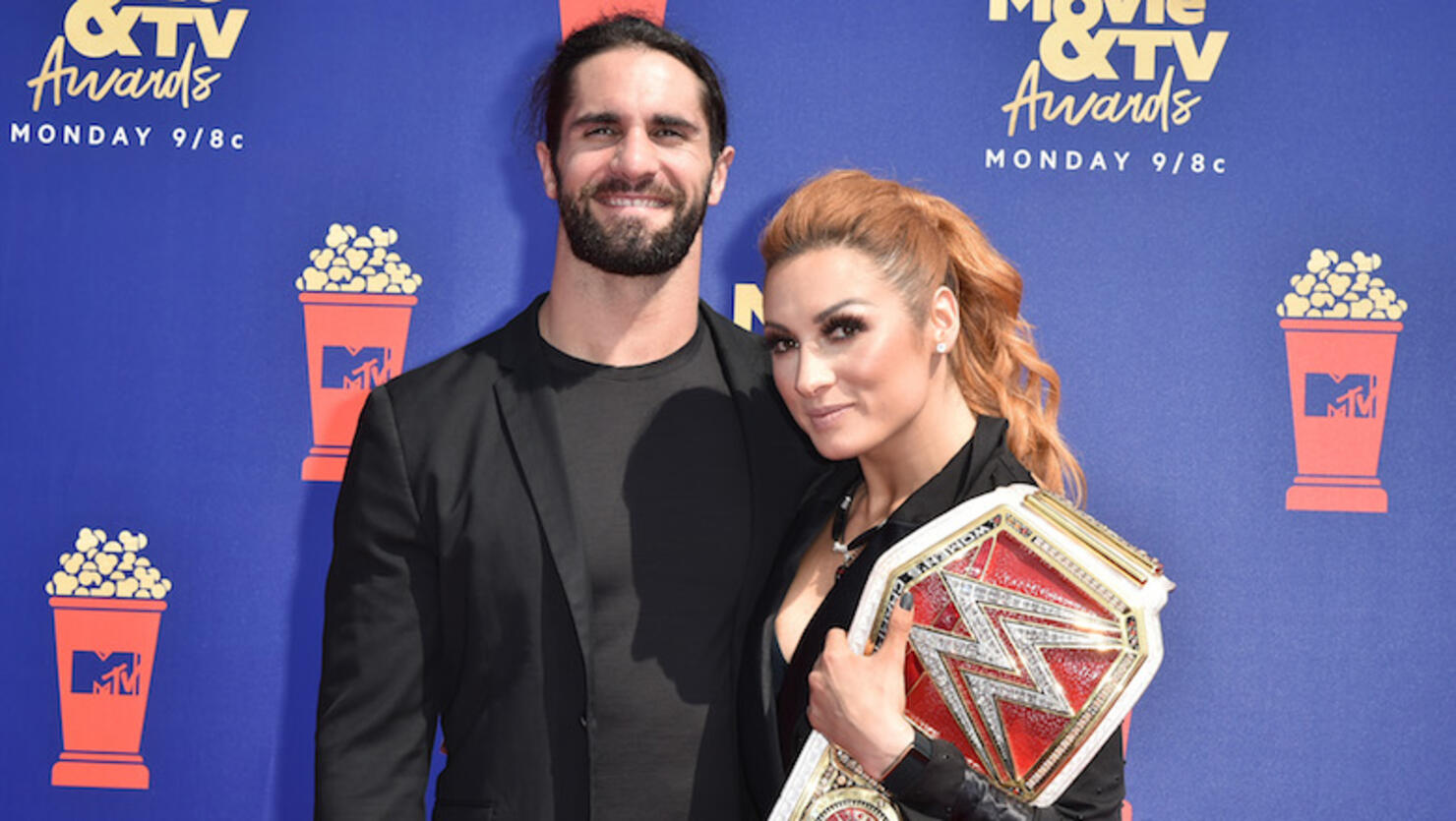 WWE stars Becky Lynch and Seth Rollins are engaged!
The four-time WWE women's champion shared the news of her engagement to the 33-year-old American wrestling star on social media Thursday (August 22). "Happiest day of my life. For the rest of my life. ❤️💍❤️ @wwerollins," Lynch, 32, captioned the sweet announcement with an image of the couple embracing each other at a beachfront setting.
Lynch and Rollins' romance has certainly moved fast. As fans know, the lovebirds were rumored to have been romantically involved as early as April/May-time. According to Page Six, the butt-kicking athletes first acquainted after sitting together at the WWE Hall of Fame induction in the spring, before engaging in a playful exchange on Twitter.
"Don't get too close to that title @TheBethPhoenix," Rollins tweeted Lynch in May after she shared an image of holding her title belts from winning the Raw and Smackdown Championships at WrestleMania the month before, to which she replied: "No worries @BeckyLynchWWE …I'm just glad that we are friends and not steaming over a silly little detail like being tied for number of title reigns. Cheers!"
The Universal Champion later confirmed his relationship Lynch, whose real name is Rebecca Quin, with a photograph of the two sharing a kiss in front of paparazzi after Rollins defeated Brock Lesnar at WrestleMania 35. "I guess I'm allowed to post this now…. @beckylynchwwe?" the WWE RAW Tag Team Champion quipped in the caption for the Instagram post at the time.
Congrats Seth and Becky!