U.S. Men's Basketball Team Suffers First Loss In 13 Years
By Bill Galluccio
August 24, 2019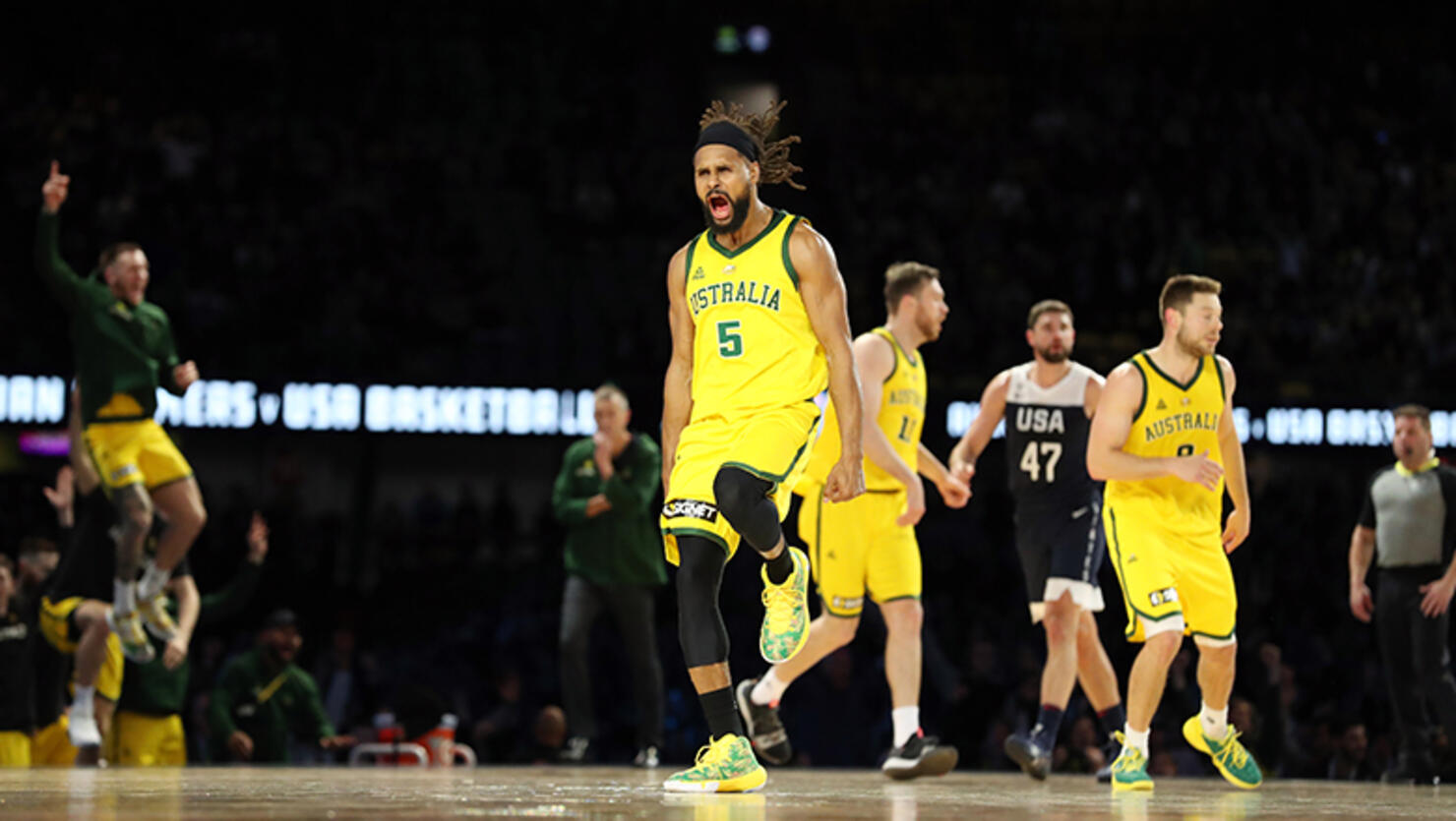 The United States men's basketball team had their 13-year winning streak snapped at 78 games by Australia. The U.S. blew a second-half lead to lose the exhibition game by a score of 98-94.
Patty Mills helped spur Australia's comeback in the third quarter. The U.S. had just gone up ten points when Mills scored eight points in just 45-seconds to bring Australia within one point. He would go on to the lead both teams in scoring, putting up 30 points.
"Nobody wins forever," coach Gregg Popovich said following the game. "The Aussies gave us a great lesson as far as where we have to be and how we have to play in this kind of competition."
The U.S. roster has been revamped after a few prominent NBA players, including Lebron James and Steph Curry, decided not to suit up for the team this summer.
The U.S. team's leading scorer Kemba Walker, who had 22 points in the game, spoke about the new roster after the loss.
"They say Team USA doesn't lose. I get it. They haven't lost in a very long time, which I understand, but it happens," Walker said. "These guys [Australia] have been playing with each other for a very long time. Us? We're just kind of beginning."
The U.S. is still favored to win the gold medal in the FIBA World Cup which starts next week.
Photo: Getty Images