Andrew Luck Stuns The NFL With Retirement Announcement
By Bill Galluccio
August 25, 2019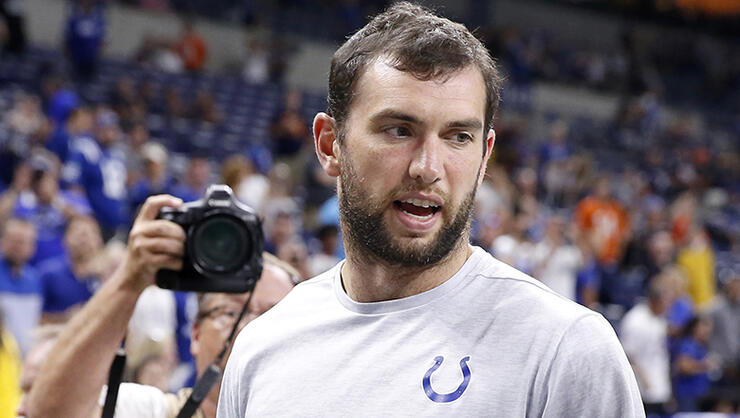 Indianapolis Colts quarterback Andrew Luck shocked the world and announced that he is retiring from the NFL. Luck missed the entire preseason battling a calf injury which developed into an ankle issue. Luck says his history of injuries was the main reason why he decided to hang up his cleats.
"This is not an easy decision. Honestly, it's the hardest decision of my life. But it is the right decision for me," Luck said. "For the last four years or so, I've been in this cycle of injury, pain, rehab, injury, pain, rehab, and it's been unceasing, unrelenting, both in-season and offseason, and I felt stuck in it. The only way I see out is to no longer play football."
News of Luck's retirement leaked during the Colts' preseason game against the Bears. As fans in the stadium learned of the shocking news, they began to boo Luck, who was on the sidelines. He admitted that the fans' reaction did hurt him.
"I'd be lying if I didn't say I heard the reaction. It hurt; I'll be honest," Luck told reporters.
During his career Luck had threw for 171 touchdowns and had 23,671 passing yards. He had a record of 53-33 and went to four Pro Bowls.
The Colts could have recouped $24.8 million from Luck, but the team reached a financial settled with their former quarterback and will let him keep all the money.
Photo: Getty Images