Kelsea Ballerini Explains Why Her Next Album Will Be Pretty Sad
By Blake Taylor
August 25, 2019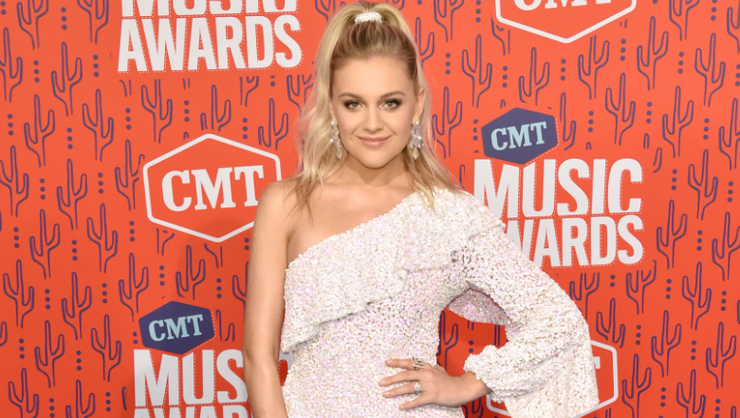 Country star, Kelsea Ballerini's upcoming album might have more sad, heartbreaking songs than fans would expect. Although the singer is currently happily married to "Kiss Somebody" singer, Morgan Evans, her new album will more-so reflect on feelings from past relationships and why they did not work out.
In a recent interview with The Tennessean, Ballerini explains how her marriage has opened up her eyes and given her a new perspective on other relationships that have failed. "I think now that I'm married, it gives me such a perspective on the other relationships that failed me," she shares. "I'm writing the most heartbreaking songs I've ever written because I understand what went wrong before now. I think the older I get...the more confident I feel about writing that kind of stuff. I write my songs, and I play guitar, and I write about what I'm going through. I'm just really excited to clean the slate again."
There haven't been too many details shared about Ballerini's third studio album, although she has recently revealed the names of some of the famed songwriters she's collaborated with. In an interview with PopCulture, she said, "It's been so much fun to get in the room with people that I've looked up to forever, like Ryan Tedder and Julia Michaels, and Ed Sheeran." She continues, "It's been really fun to be able to write with other artists too. I haven't really done that before and so you're in the room and they have the perspective of what it's going to be like on stage, and how you're going to be able to communicate it in interviews, and all that stuff."
The new album isn't expected to be released until 2020, however the first single from the project will be out early September. Just last Wednesday (August 21), Ballerini teased the debut single on her Instagram writing, "makin majorrr moves on kb3 this week. first single soon. Any predictions?"
The upcoming single follows up Ballerini's recent hit singles off her 2017 Unapologetically album including "Legends," "I Hate Love Songs," and "Miss Me More."
Chat About Kelsea Ballerini Explains Why Her Next Album Will Be Pretty Sad