'Star Wars' Themed Cruise Coming to Walt Disney World
By R.J. Johnson - @rickerthewriter
August 25, 2019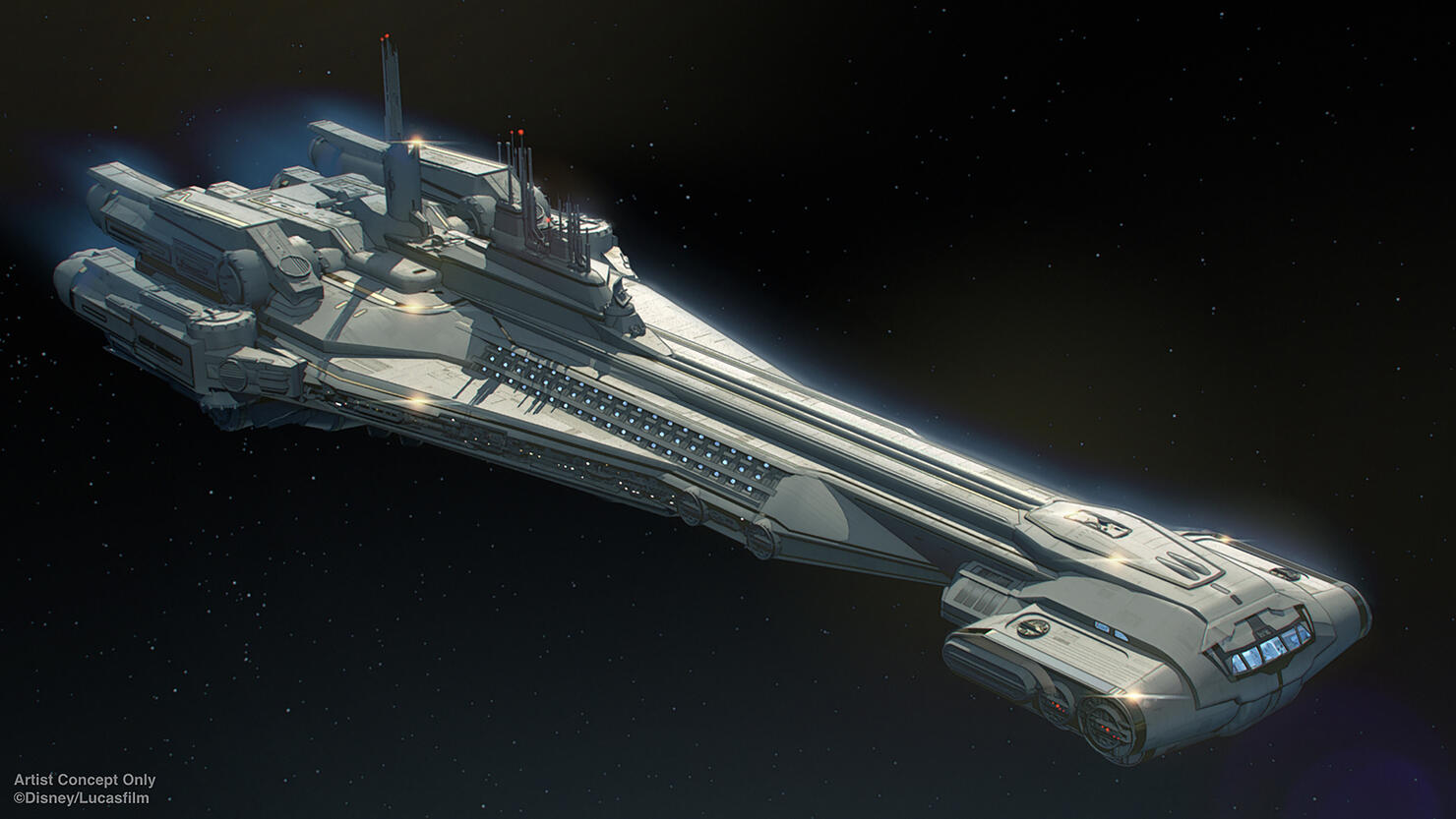 A brand-new immersive experience is coming to Walt Disney World which will allow Star Wars fans the opportunity to live their very own Star Wars narrative, according to the Imagineers who spoke Sunday at D23 in Anahiem, California.
In the past, Disney cruises have traditionally stuck to the seven seas, but starting soon, guests will have the opportunity to 'blast off' to a galaxy far, far away on a two-day, two-night cruise that features "special activities, incredibly dining, and a 'spaceport' day on Batuu at Star Wars: Galaxy's Edge."
The cruise allows guests to become the hero of their very own Star Wars adventure that will be facilitated by characters, crew members and other passengers on board the ship, Halcyon, during your voyage among the stars.
Ann Morrow Johnson, the executive producer and creative director for Walt Disney Imagineering described the new cruise for the crowd inside the D23 Hall as an experience everyone can enjoy. People can either kick back and watch the stars go by, or dive into the interactive experience offered by the cast and crew.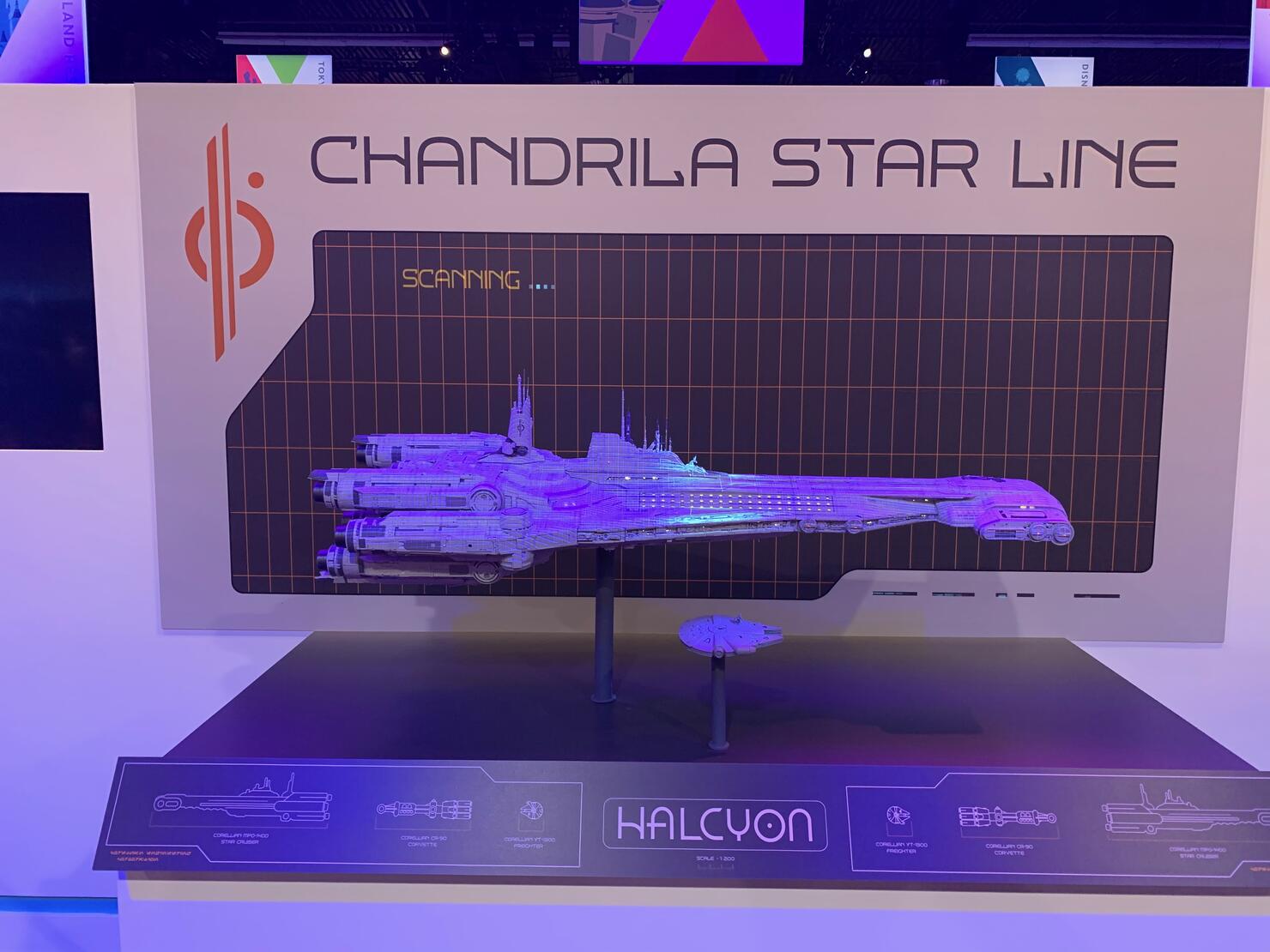 Morrow said guests will will begin their journey by checking in at the spaceport at Walt Disney World resort to 'blast off' into space until their launch pod docks with the luxury galactic cruiser. Each portal/window on board the Halcyon allows guests a view of the stars outside the vessel as they journey to Batuu and back. Some 'interesting guests' are bound to join passengers on their journey, Morrow added.
Some of the activities available to passengers include an opportunity for both adults and kids to train with a lightsaber, much like Luke Skywalker did in "A New Hope." Passengers will also have the chance to train with the crew and learn how to 'operate' the weapons systems, which could come in handy later in your journey.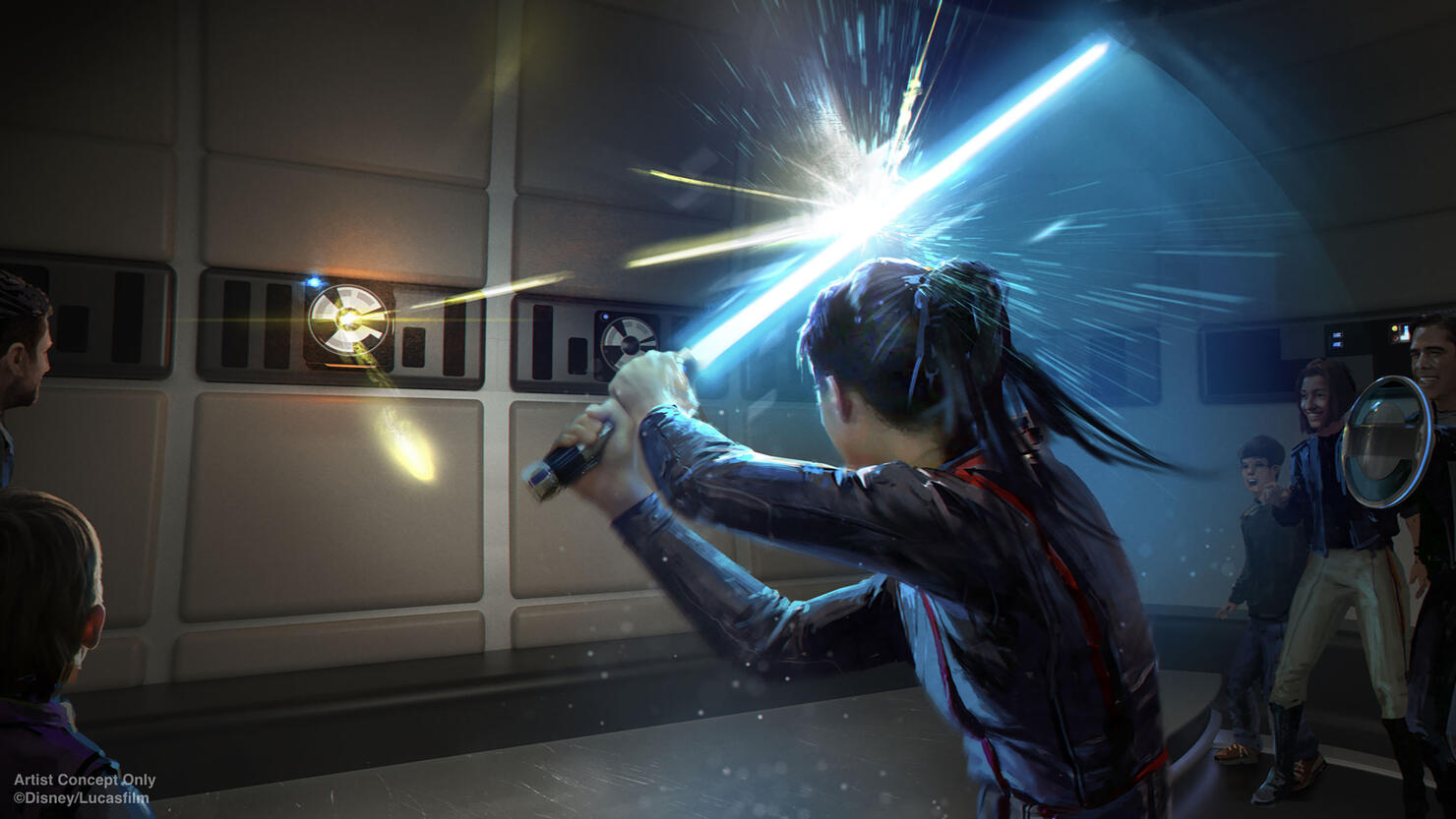 However, Morrow cautions that your journey will not always go to plan and passengers won't always know what's happening with their journey. Hidden spaces and puzzles await passengers and every choice guests make while on the voyage can affect how the narrative on board plays out. The choices can carry over to their 'port day' on Batuu, the home of Galaxy's Edge.
Unfortunately, we don't have a date for when bookings will become available for Disney's first 'intergalactic' cruise, but we did learn that the price for a cabin (which sleeps five), starts at $3,300.
By the looks of the company's latest ambitious project, it's certain to satiate even the most ardent Star Wars fan.
Photo: D23, RJ Johnson