Miami Hurricanes Fan Attacks Florida Gators Band Director Following Loss
By Bill Galluccio
August 26, 2019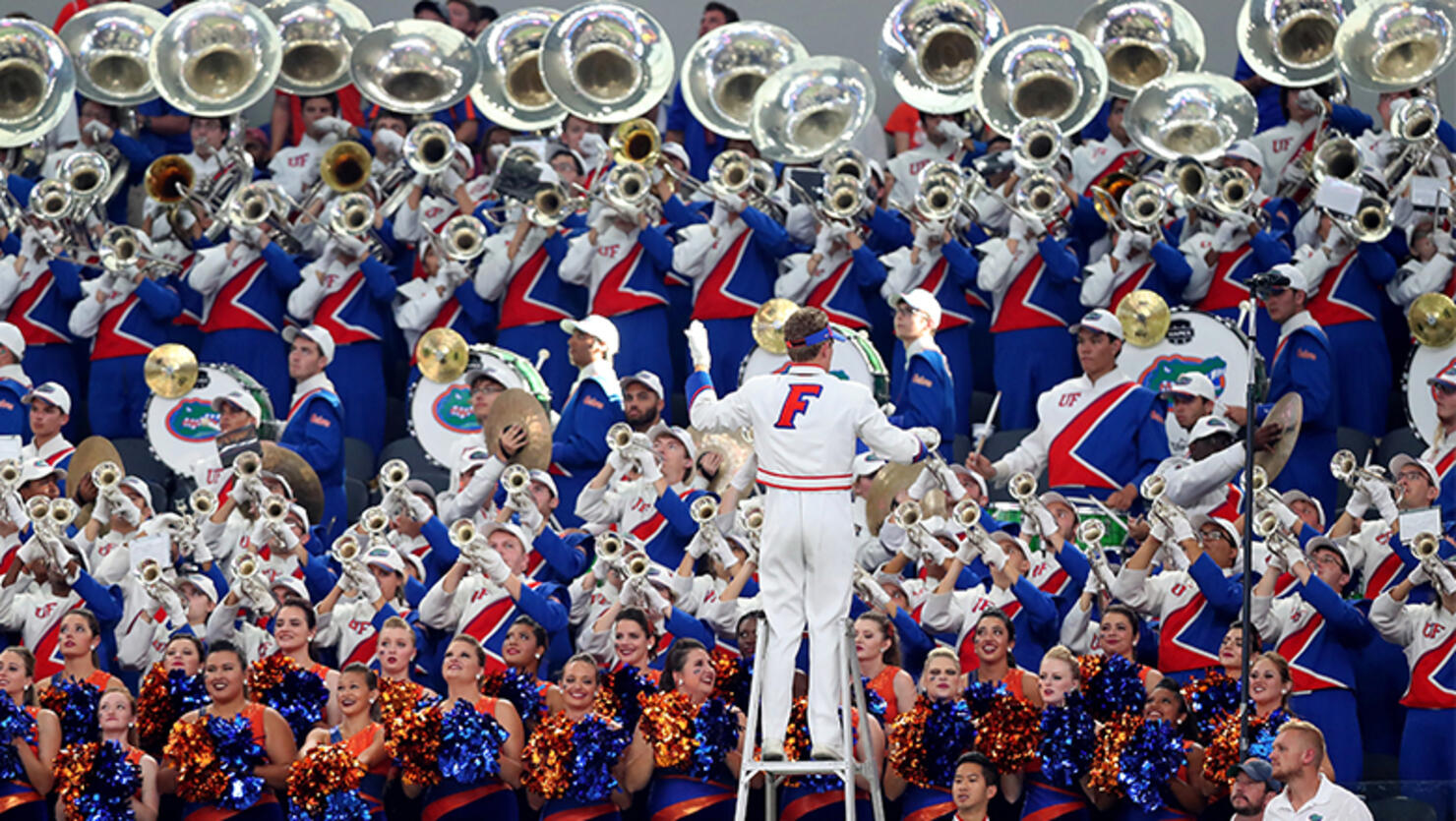 The Florida Gators Band Director suffered minor injuries after a Miami Hurricanes fan attacked him following the Gators' season-opening 24-20 victory against their in-state rival.
The band was marching back to their bus when a female Hurricanes fan tried to push her way through the group. Band Director Jay Watkins walked over to the woman and tried to stop her from cutting through the band. He was then grabbed from behind, placed in a chokehold, and slammed to the ground.
Watkins was not seriously injured in the attack. He suffered scrapes on his elbow and a bump on the back of his head and got back on the bus to return home. He declined to press charges against the individual but wanted to document the incident in an official report.
"He didn't deserve to get attacked like that. The man was just trying to do his job," Gators fan Juan Valbuena told WKMG-TV. "It's a little grimy."
Photo: Getty Images