Chvrches Tease 'The Best Thing' They've Ever Done: Watch
By Katrina Nattress
August 27, 2019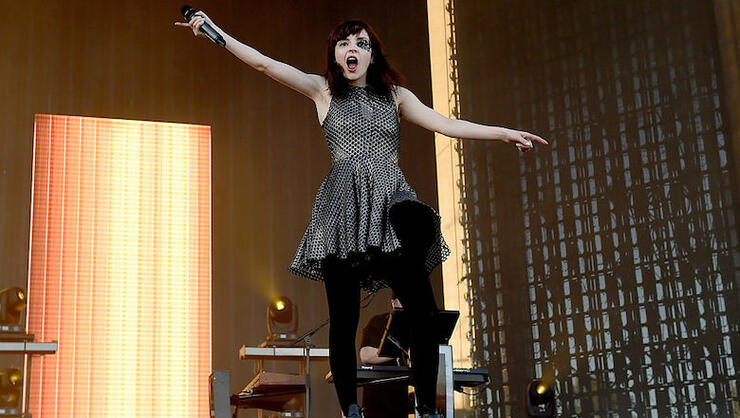 Chvrches have had a whirlwind year filled with touring and topping the dance charts; however, according to the Scottish trio the best is yet to come.
Over the weekend, the indie group sat down with NME at the Reading Festival to discuss everything from their love for Deftones to what they plan on doing once their extensive tour was over. During the interview, multi-instrumentalist Martin Doherty dropped a bombshell on fans, teasing that the best thing the band's ever done is coming later this year.
"There's something else coming that I think is probably the best thing we've ever done, before the end of the year," he said. When asked if they can give any more details about it, singer Lauren Mayberry said they signed something saying they can't discuss it but confirmed that "it's music connected to a thing." She did, however, confirm what the new project won't be.
"It's another Marshmello feature!" she quipped before quickly adding, "no it's not."
Chvrches collaborated with the DJ on "Here With Me" earlier this year, and as you may recall were forced to ramp up security after receiving death threats from Chris Brown fans after Mayberry condemned Marshmello for collaborating with the controversial artist.
Watch Chvrches NME interview below, and watch out for the teaser around the 10:20 mark.
Chat About Chvrches Tease 'The Best Thing' They've Ever Done: Watch