Of Monsters And Men Bring The Jam Session To Denver For iHeartRadio LIVE
By Hayden Brooks
August 28, 2019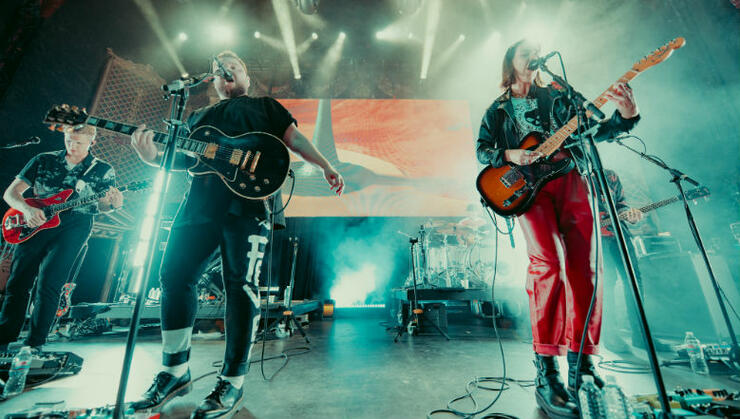 It's a celebratory time for Of Monsters and Men. Just a few days back, the Icelandic rockers' latest single, "Alligator," surged to the top of Billboard's Rock Airplay chart, earning them their very first chart-topper on the list. On Tuesday night (August 27), the band launched their iHeartRadio LIVE show brought to you by Verizon and teased the goods that they're set to deliver on their upcoming North American tour.
During the 60-minute show, the indie folk/pop band offered up the usual suspects like "Alligator," "Crystal" and "Dirty Paws" to the Ogden Theatre in Denver, Colorado. Since their recent album, Fever Dream, dropped in July, the setlist made room for new music, including the hazy, dance-charged "Roses," which set a mood for the band as they performed on the smokey blue hued stage with an illuminated eye as a backdrop. Synth and samples flood the new album, components that came about by maintaining their curiosity factor, or so said the band during their interview. "I think it's very important to keep yourself always really curious," lead vocalist Nanna Bryndís Hilmarsdóttir told host Steve Burrell of KTCL 93.3 onstage. "When you work with something new, it opens you up endlessly."
While their catalogue only consists of three studio albums, including their most recent effort, Of Monsters and Men had a handful of tracks to soar through. "Mountain Sound," "Little Talks," "King and Lionheart" and "Eye of the Storm" all found placement in the show. Still, the act sprinkled in some fresh moments, particularly with a rendition of "Wars" towards the end of the show. Elsewhere during the stream, the rock group explained that they wrote for themselves on this record and are happy that they're able to look at their work as therapy. Ragnar Þórhallsson noted that Fever Dream was made with the intent of recapturing some of the joy of their early music. "It has a joyful spirit," he added.
In less than a week, Of Monsters and Men will take their show on the road for an international trek, which will see them spend time touring until early 2020. Besides some sporadic bookings, including ALT Summer Camp 2019, the five-piece have not launched a full-fledged tour in years, but based off their Tuesday night outing, it doesn't seem like they need much practice adjusting to the venture, especially when they're performing new tunes that they recorded in the comforts of their own self-built studio in Iceland. Consider it your invitation to their turf.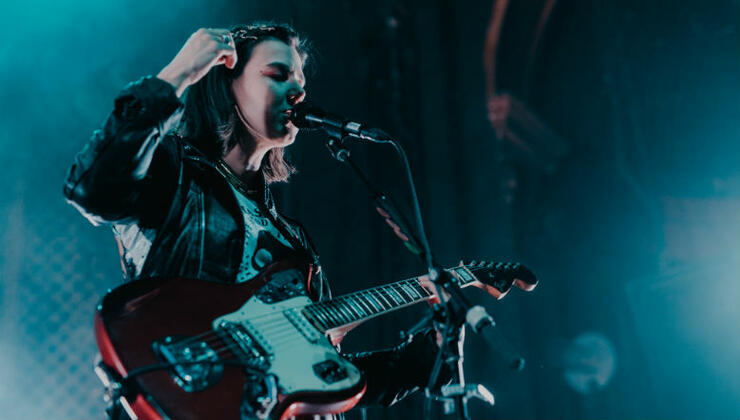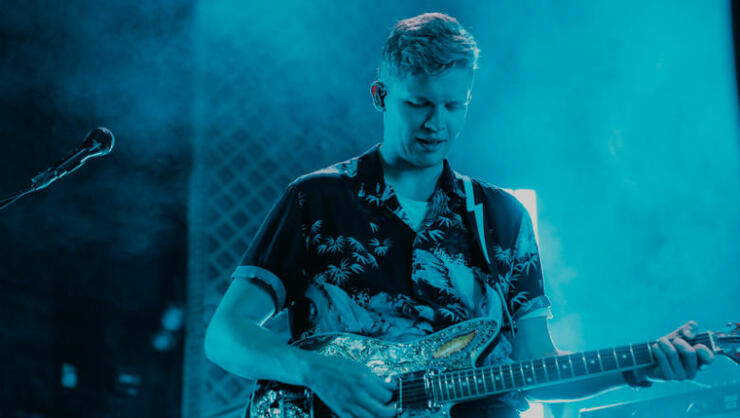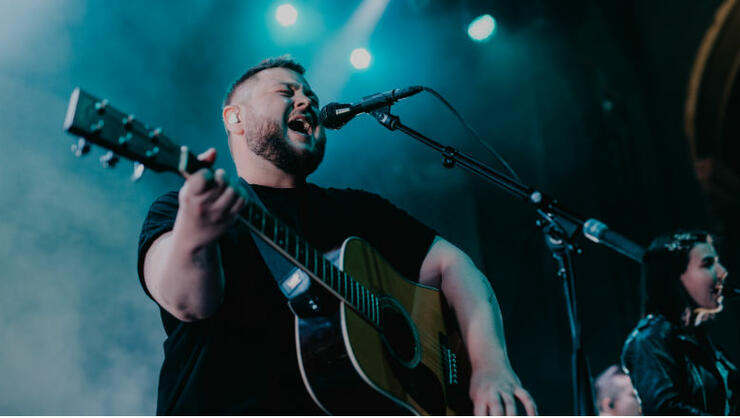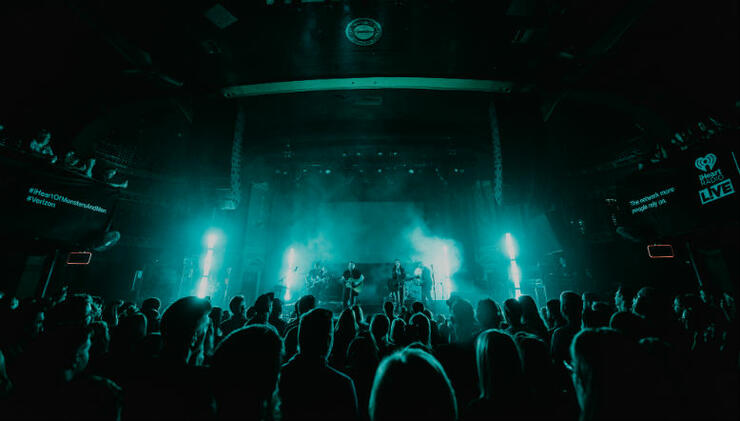 Photo: Allen Bonecutter for iHeartRadio
Chat About Of Monsters And Men Bring The Jam Session To Denver For iHeartRadio LIVE