French Montana Reveals Album Release Date During iHeartRadio Live Show
By Peyton Blakemore
August 29, 2019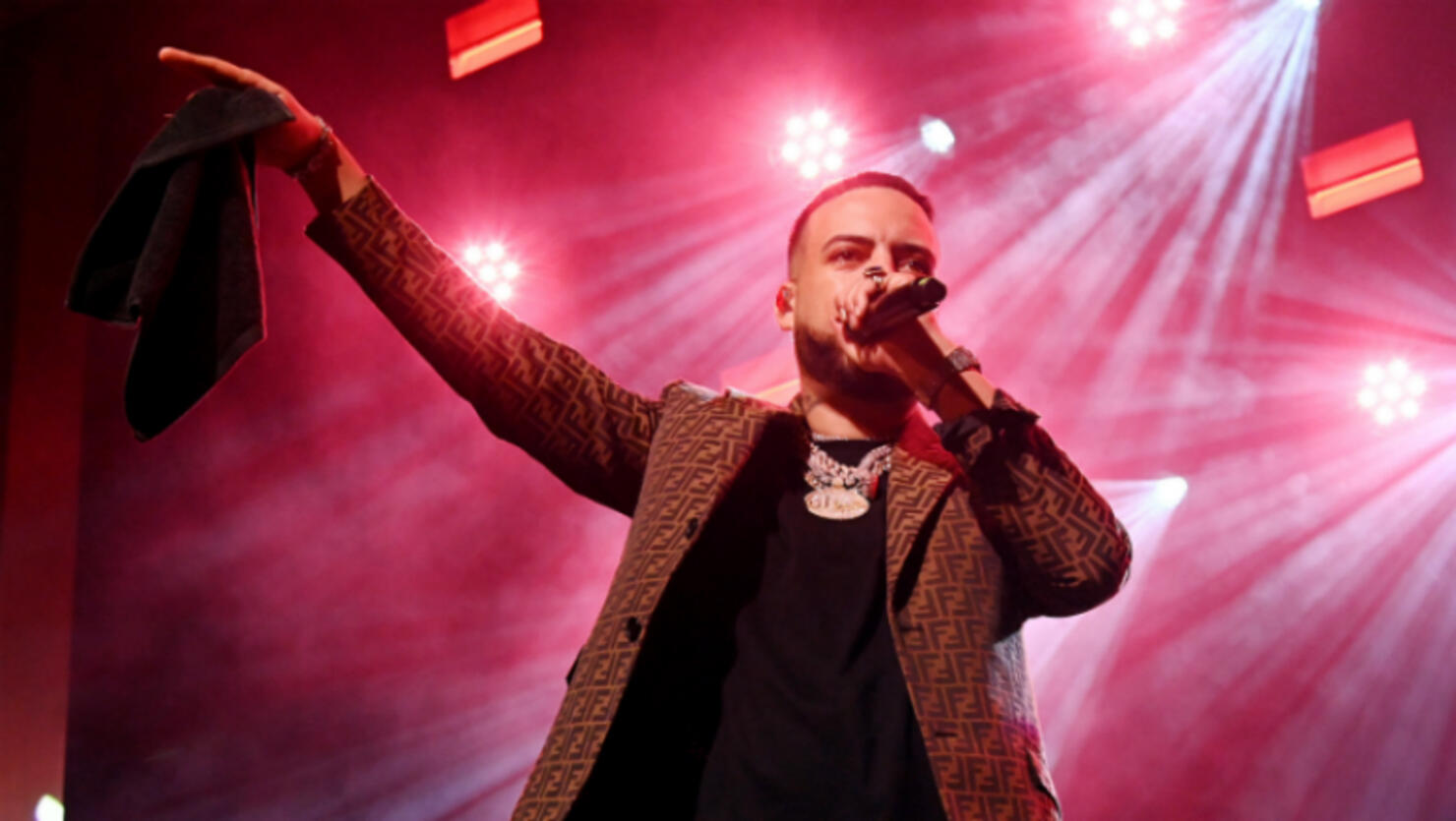 French Montana is releasing new music very soon!
During his exclusive iHeartRadio LIVE show, courtesy of Verizon, at Webster Hall in New York City on Wednesday (August 28), the 34-year-old rapper discussed his upcoming album and revealed details about his next single.
"I'm dropping this album on my birthday [November 9]," he told Power 105.1's Angie Martinez. "I just feel like it's that time [...] I gotta support my people. I gotta drop that music."
French went on to reveal that the project, like his previous albums, will be packed with features from some of the hottest artists in the game. He added, fans won't have to wait long before getting a taste of some of the music.
"I'm happy about having Cardi B on the album. Shoutout to Cardi B and Post Malone on my next single," he announced. "I gotta Gunna on the next album. I got a lot of people. What I'm so proud about is having my brother Chinx and Max B on the album, so that's the wave I wanted to catch."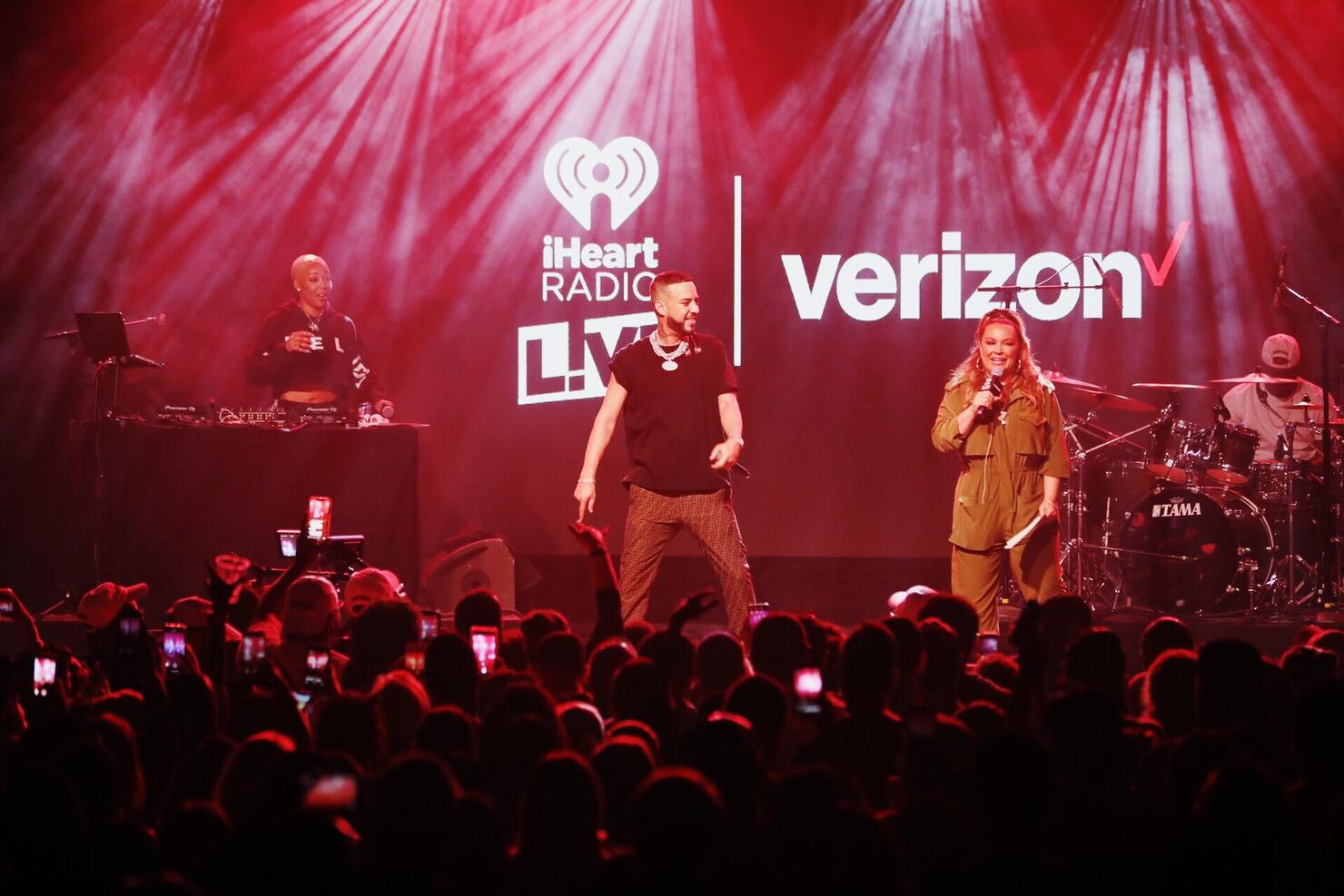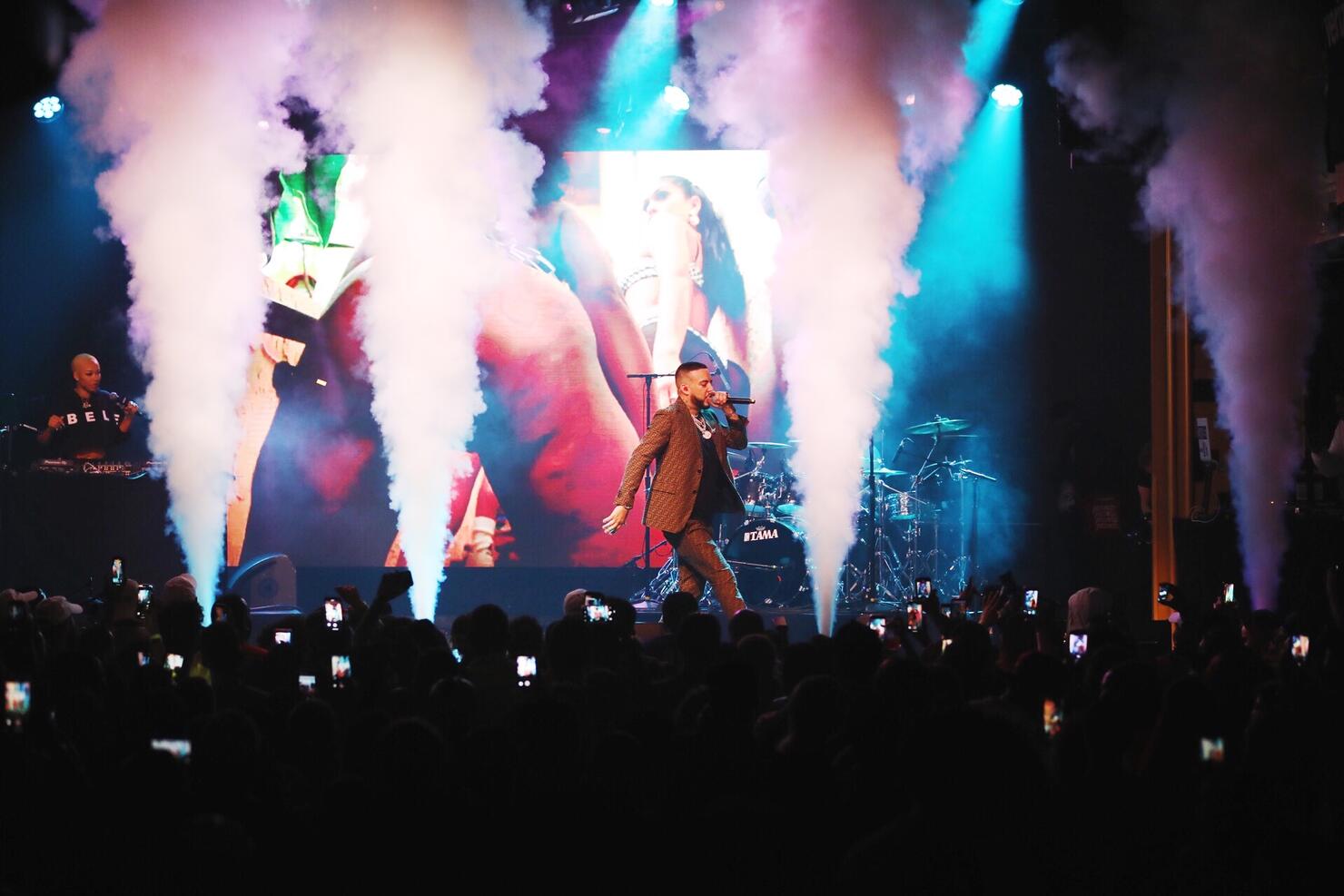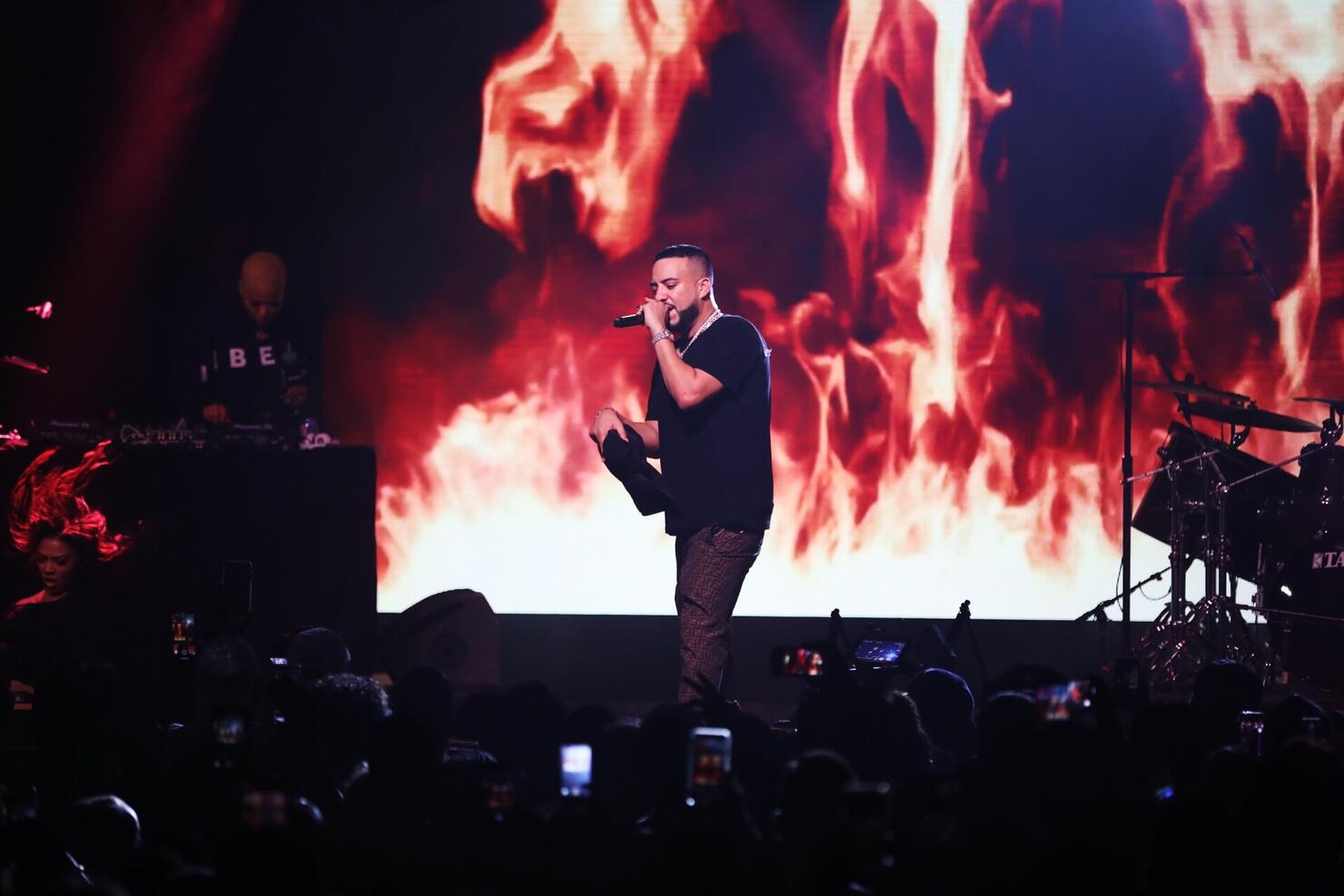 After talking about his music, French took off his suit jacket and got into his 20+ song set list, performing new and old joints like "Unforgettable," "Pop That," "Wiggle It," "No Stylist," and more.
At one point during the show, French even surprised fans by bringing out Brooklyn's very own Pop Smoke to perform his hit "Welcome to the Party." Throughout the evening, French mentioned his love for his fans, especially his New York followers, as he told the crowd "he loves coming home" to perform for his day ones.
To see French's full set list and gifs from the show, keep scrolling!
French Montana iHeartRadio LIVE Set List:
"Unforgettable"
"Pop That"
"Wiggle It"
"Slide"
"No Stylist"
"Work"
"Hot Ni**a"
"Lockjaw"
"Slob On My Knob"
"No Limit" Remix
"Freaks"
"Welcome to the Party" by Pop Smoke
"Joanna"
"Shot Caller"
"All The Way Up"
"Stay Schemin'"
"No Shopping" 
"Marble Floors"
"Ocho Cinco"
"Dont Panic" 
"Bad B*tch"
"Aint Worried Bout Nothin"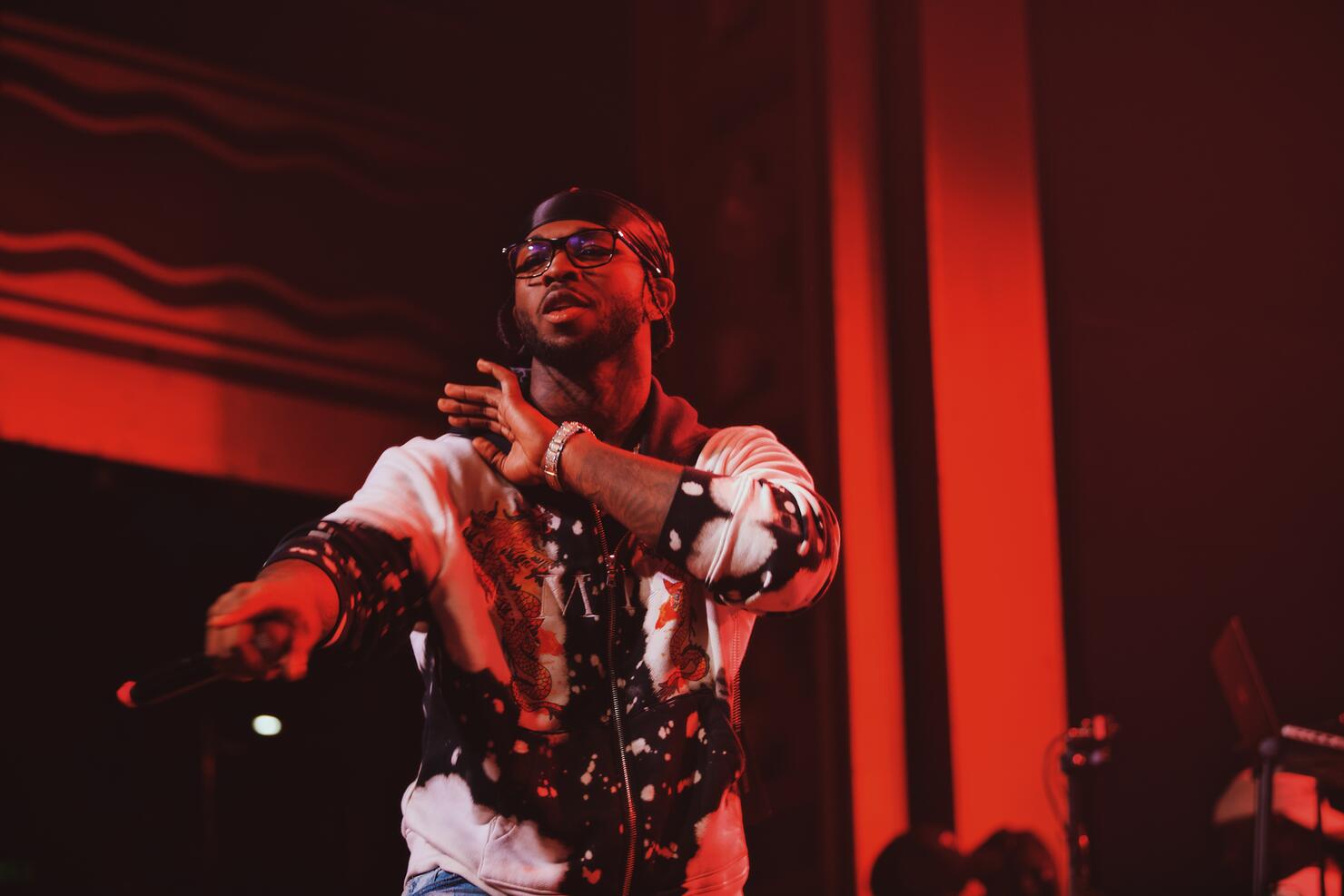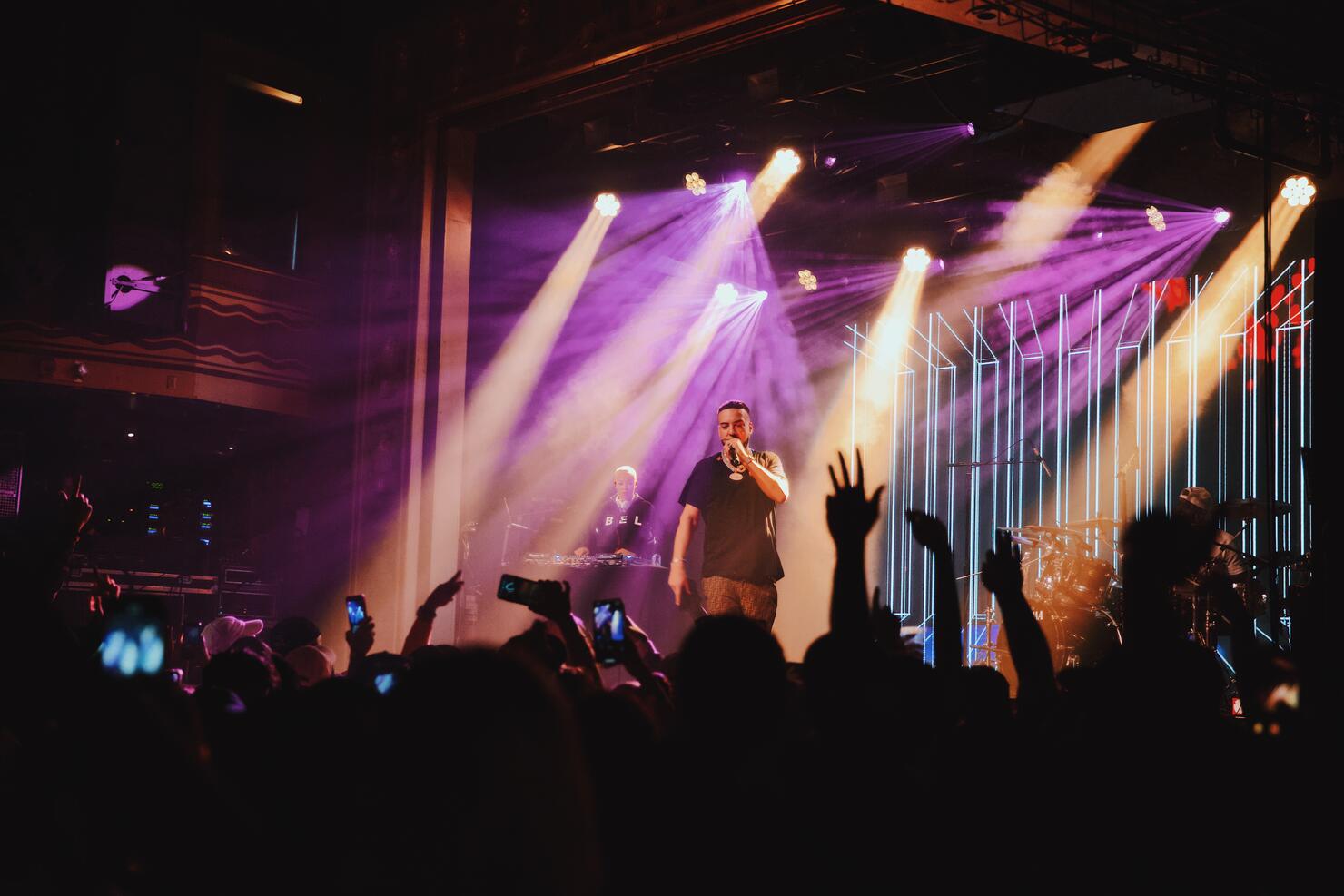 French Montana is performing at this year's iHeartRadio Music Festival in Las Vegas in September alongside a lineup of superstar artists. Fans across the country can tune in and watch an exclusive live stream of the show via The CW App and CWTV.com. Then, on October 2nd and 3rd, relive all of the epic performances from the weekend during a televised special on The CW Network at 8pm ET/PT. And leading up to the official television special, The CW will also air an hour-long Best Of Special on Sunday, September 29th at 8 p.m. ET/PT.
Photos: Getty/ Rachel Kaplan/ Adrianna Casiano for iHeartRadio