How To Get $1 Hot Dogs At Sonic This Week
By Emily Lee
August 28, 2019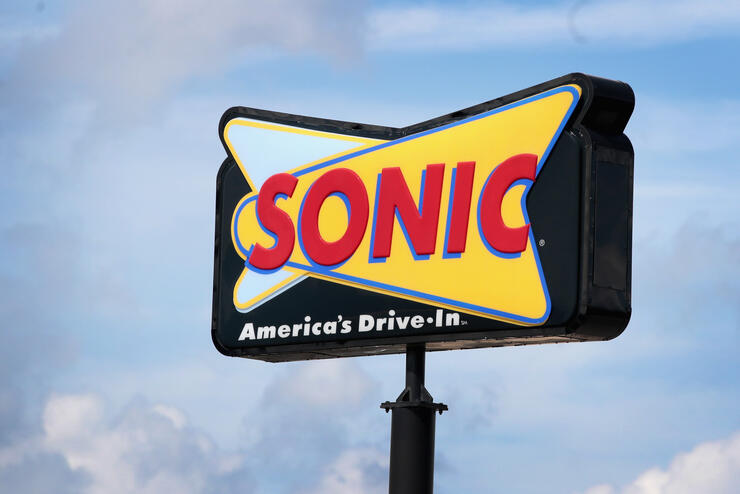 Summer may be coming to a close, but that doesn't mean we have to stop enjoying our favorite seasonal past times just yet. We still have Labor Day barbecues to look forward to, after all. For those who haven't locked down any plans for the holiday weekend just yet, but still want to feel like you're grilling up some savory food in the backyard, Sonic has the perfect solution for you. You can grab hot dogs for just $1 this week. Here's how.
Getting your $1 hot dog is actually super easy. All you have to do is head over to your local Sonic and order an All-American Dog or a Chili Cheese Coney. Both items will be available for, yup, $1 on Thursday (Aug. 29). Each customer is limited to five hot dogs, so, keep that in mind if you're planning to really feast. You can skip the line, as well, by downloading Sonic's app. Guests who order their $1 hot dogs on the app will also be rewarded with a half-price drink or slushie.
Sonic announced this exciting promotion on Instagram. They broke down all the rules in their caption, as well, so there's no confusion on how this deal works. "Each Hot Dog is $1. Tax not included. Add-Ons cost extra. Limit 5 per customer. Valid only for 6" Chili Cheese Coney and All-American Dogs. Offer valid only on August 29, 2019, at participating SONIC Drive-In locations while supplies last. Not good in conjunction with combos or any other offers," the rules explain.
Will you be stopping by Sonic on Thursday to grab an All-American Dog and Chili Cheese Coney for just $1?
Photo: Getty
Chat About How To Get $1 Hot Dogs At Sonic This Week