Next Bon Jovi Album Will Be A 'Socially Conscious' One, Says Jon Bon Jovi
By Andrew Magnotta @AndrewMagnotta
August 28, 2019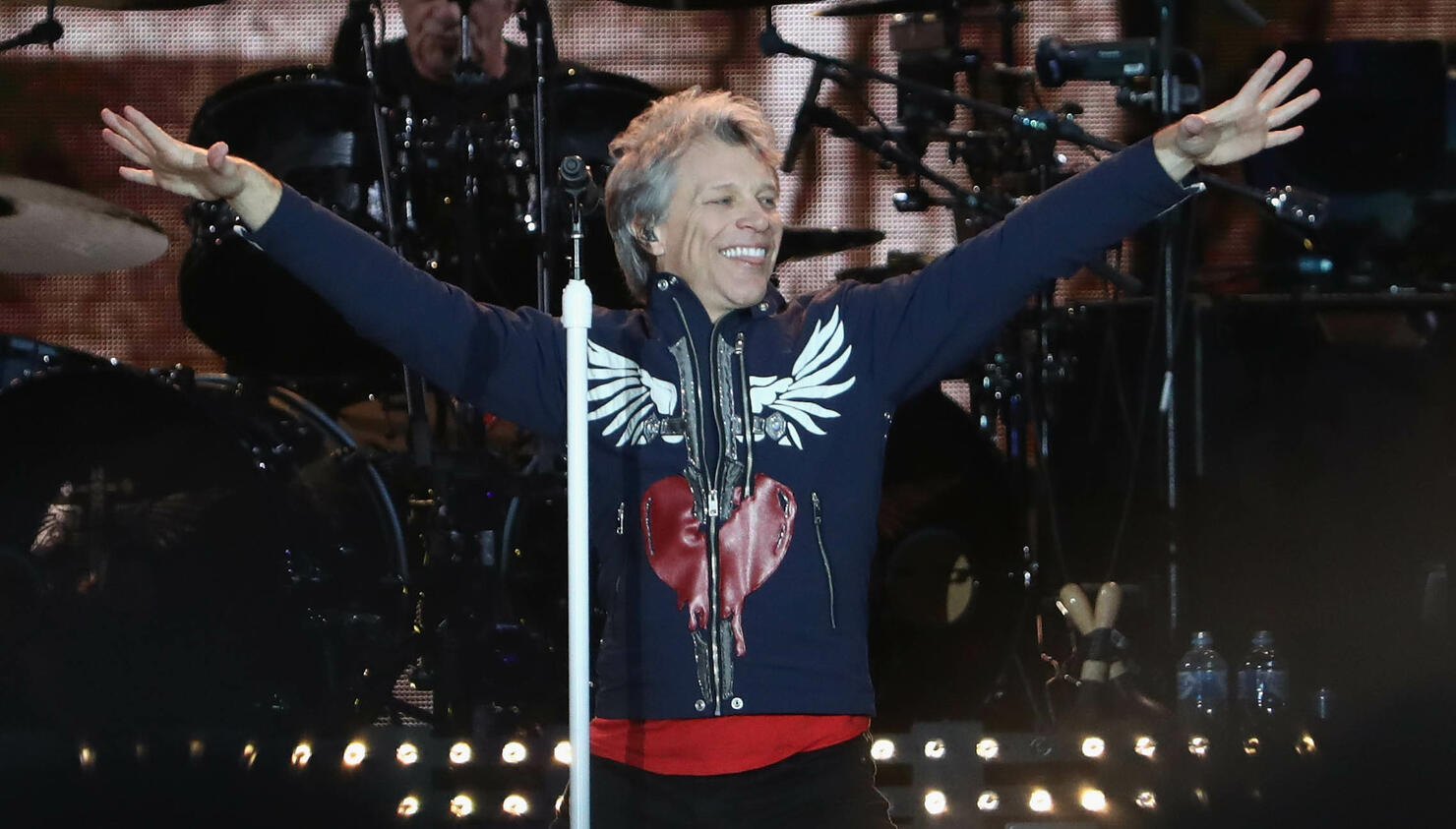 Bon Jovi isn't worried about keeping music and politics separate on its upcoming album, 2020.
The album title is an apparent allusion to the election year and front man Jon Bon Jovi isn't worried about blowback from fans who disagree with his politics.
"The meaning behind it — there's the obvious: it's an election year and I couldn't do any worse," Bon Jovi said, according to Ultimate Classic Rock, during a fan Q&A session on his 'Runaway to Paradise' concert cruise in the Mediterranean. "And I also have a clear vision. [Our previous album] This House Is Not for Sale dealt with a lot of personal matters, and now it's behind us. So, 2020 — of course, it's an election year, but more importantly it's that I have a clear vision going forward."
Hindsight or perspective suggested by the album title is reflected in forward-looking lyrics and serious songs about issues facing Americans today, the Rock and Roll Hall of Famer said.
"Don't expect '[You Give Love a] Bad Name," he continued. "This is a socially conscious record. There's a song about veterans with PTSD; there's a song about the shootings in Ohio and Texas. They're songs about heavy matters — heavy subject matter."
Bon Jovi has a long history of lending a hand or a song (not to mention some big donations) to political candidates, particularly democrats. The New Jersey-native supported Hillary Clinton during her 2016 presidential campaign and reportedly battled with Donald Trump in business years before Trump ran for political office.
Photo: Getty Images