Travis Scott & Kylie Jenner Release New Footage From Stormi's Birth
By Peyton Blakemore
August 28, 2019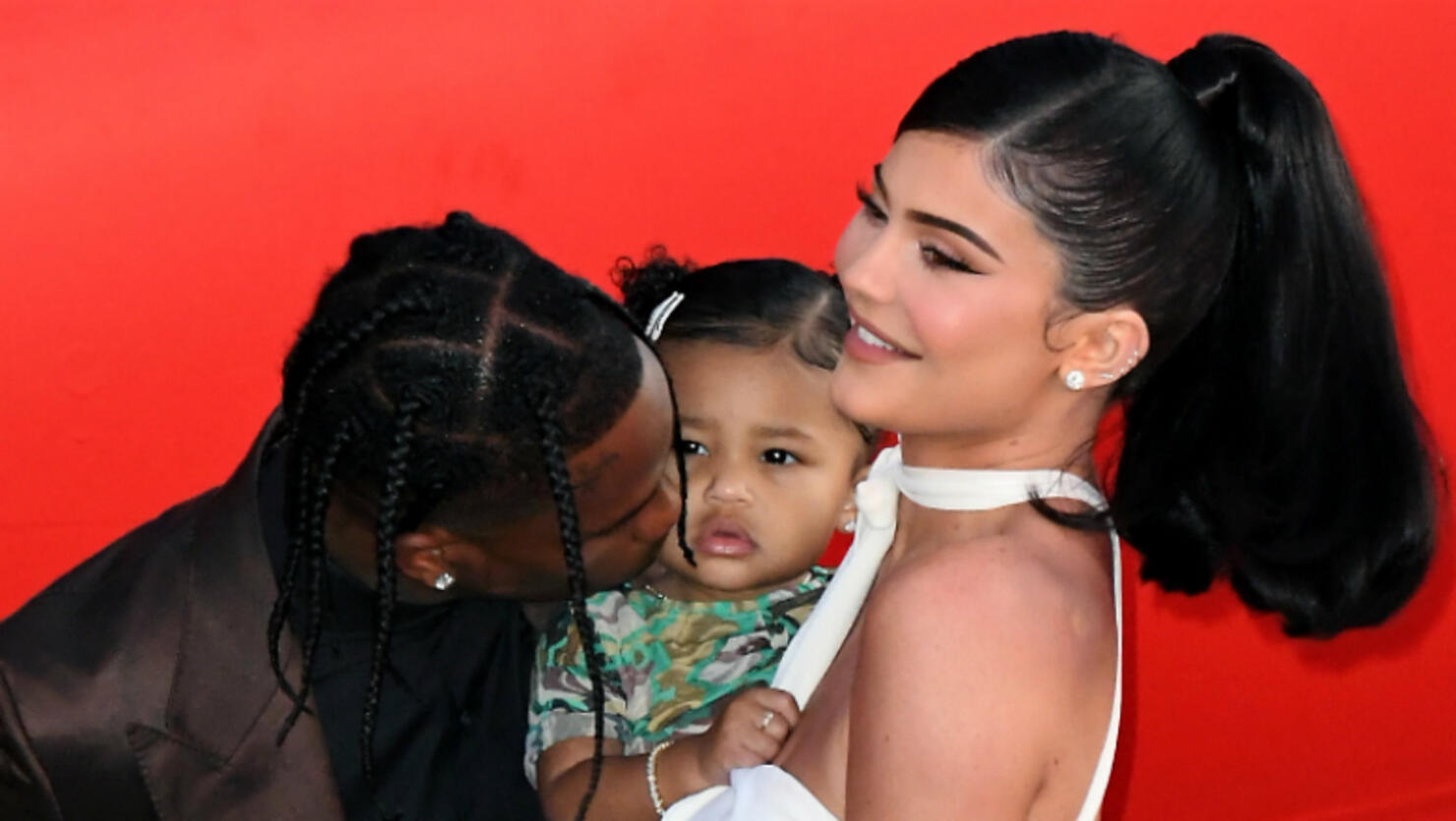 Stormi Webster was surrounded by nothing but love the day she entered the world.
On Wednesday (August 28), just after Travis Scott dropped his new Netflix documentary, Travis Scott: Look Mom I Can Fly, Kylie Jenner shared a clip from the film to her Instagram Story that showed never before seen footage of their baby girl's birth.
The super-intimate and intense clip gave fans a first look at a then-pregnant Kylie in a hospital bed, holding Travis' hand as they prepared to welcome their first child. It also showed the moment Kylie got to hold Stormi, who was swaddled in a hospital blanket, for the first time.
See the adorable clip below:
Ahead of the release of the Netflix documentary, the family of three hit the red carpet for the film's premiere on Tuesday (August 27). The event also marked Stormi's red carpet debut as Kylie held the 18-month-old while doting dad Travis stood beside the duo.
As fans know, the ASTROWORLD rapper surprised fans by announcing his new Netflix documentary titled Look Mom I Can Fly on Instagram last week. "GOT SOMETHING U MIGHT WANNA SEE IT," he captioned a series of photos showing VHS tapes of the upcoming film. He then invited fans to a pop-up event at Houston's Movie Exchange. "!!!MEET ME HERE NETFLIX AND NO. CHILL 11200 Northwest Freeway, Suite 300 Houston, TX 77092," Travis wrote.
Shortly after, fans began posting videos and pictures from the event, which Travis attended, as well as snaps of the VHS tapes.
The documentary shows "NEVER BEFORE SEEN FOOTAGE INCLUDING THE MAKING OF 'ASTROWORD' THE ALBUM - EARLY FATHERHOOD - THE FOUND OF CACTUS JACK THE LABE - EXCLUSIVE TOUR FOOTAGE & MUCH MORE," according to the its synopsis.
Check out more pictures from the documentary's premiere below: