Comedian Gilbert Gottfried Claims To Be 'Tortilla Man' From Slipknot
By Andrew Magnotta @AndrewMagnotta
August 29, 2019
Slipknot fans will not rest until they figure out the identity of the band's latest addition, and now we may be headed for an "I'm Spartacus" situation.
Affectionately dubbed 'Tortilla Man' for the a textural resemblance to a tortilla chip in the new member's mask, TM first appeared with Slipknot this spring following the messy split between the band and long-serving percussionist Chris Fehn.
In typical Slipknot fashion, the band has been guarding the anonymity of its newest member, in hopes that the buzz will linger for as long as possible. Fans believe they are close to figuring it out, with one theory that it is Michael Pfaff from percussionist Shawn 'Clown' Crahan's side project Dirty Little Rabbits.
That theory was "ultimately incorrect," according to Loudwire, who in a hilarious bit of trolling inspired by a recurring late night talk show bit, utilized the popular Cameo app to get Gottfried to record a video of himself reading a statement they wrote for him. You can watch it above.
Gottfried delivers the script in his quintessential howl, but the best part is that he genuinely looks to have no idea who or what he's talking about.
The band has yet to address this latest development, but it's pretty clear that if Gilbert Gottfried isn't in Slipknot (who can be sure, really?), he certainly should be.
Photo: Getty Images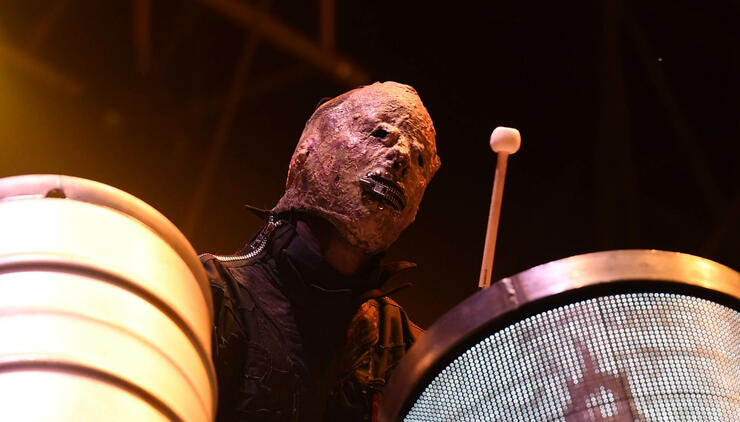 Chat About Comedian Gilbert Gottfried Claims To Be 'Tortilla Man' From Slipknot