Leona Lewis Reflects On Her Creative Connection With Ryan Tedder
By Hayden Brooks
August 28, 2019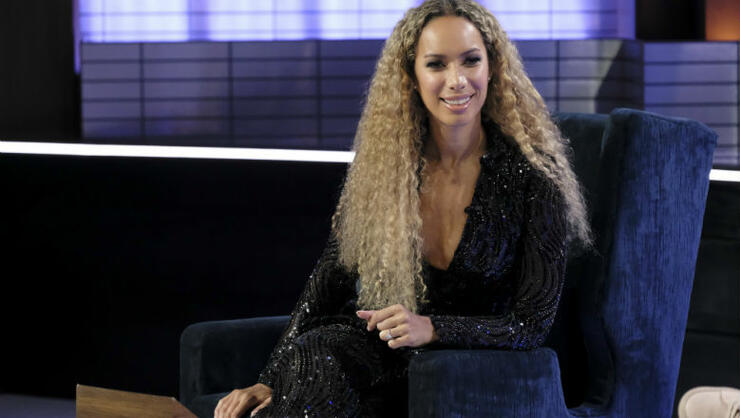 With only a few episodes left, Songland recruited Leona Lewis for their latest episode of the NBC songwriting competition on Wednesday (August 28) featuring the panel of judges of Ryan Tedder, Ester Dean and Shane McAnally. For this week's episode of the show's counterpart podcast, the British crooner spoke about her special connection with Tedder and why she decided to choose Rose and her song "Solo Quiero" for the big prize.
"One of the reasons I decided to do the show is because of Ryan and because that I have a safe place with him," she explained during the almost 30-minute podcast." I've worked with him a lot. I've opened up to him. I know him well. He knows me. He knows where I'm coming from. I felt good to be on a panel with him because I knew that no matter what we could vibe and we could come up with something."
Unlike previous episodes, Lewis found herself in front of a budding musician named Rosie, who brought her song "Fighting For Us" and witnessed it undergo a full makeover. Originally written in 2015 by herself, alongside two Los Angeles creatives, the song was made out of feelings from a bad breakup, but once Tedder heard it, another idea was conceptualized. "This song that I came in with was a ballad, sort of a country ballad, and now it's sort of like merging and transforming into this Latin flavor, what's hot right now," she reflected, before gushing about her experience working with Tedder.
"We basically wrote a whole new song. I walk in and he's like, 'Well you're either gonna love me or gonna hate me.' Basically, he just like flipped the whole song upside down," she continued of the newly-written "Solo Quiero." "It's not even an inkling of what it was before. I don't think we used any of the melody. We just used the actual guitar. He took that guitar riff. He sped it up, and he just kinda used like this whistle."
As for how Lewis' reacted to the song's makeover, she seemed receptive to the Caribbean flavor of the cut. "['Solo Quiero'] really spoke to the side of me that really wanted that kind of island roots vibe," she gushed. "It was simple. It was catchy. It was fun. I can hear it in the summer just like me vibing out with my friends to that kinda song. I was brought up with a very Caribbean background and it really spoke to that."
To hear more about "Solo Quiero," scroll on below to take a listen to the accompanying episode of the Songland Podcast and stay tuned for new episodes of Songland every Wednesday night at 10 PM ET on NBC!
If you want to be sure you're listening to the podcasts everyone else is checking out, iHeartRadio has you covered. Every Monday, iHeartRadio releases a chart showing the most popular podcasts of the week. Stay up to date on what's trending by checking out the chart here. There's even a chart just for radio podcasts here, featuring all your favorite iHeartRadio personalities like Bobby Bones, Elvis Duran, Steve Harvey and dozens of others.
Chat About Leona Lewis Reflects On Her Creative Connection With Ryan Tedder