One Woman's Connection to Mindhunter On Johnjay & Rich's After Words
By Diana Brown
August 29, 2019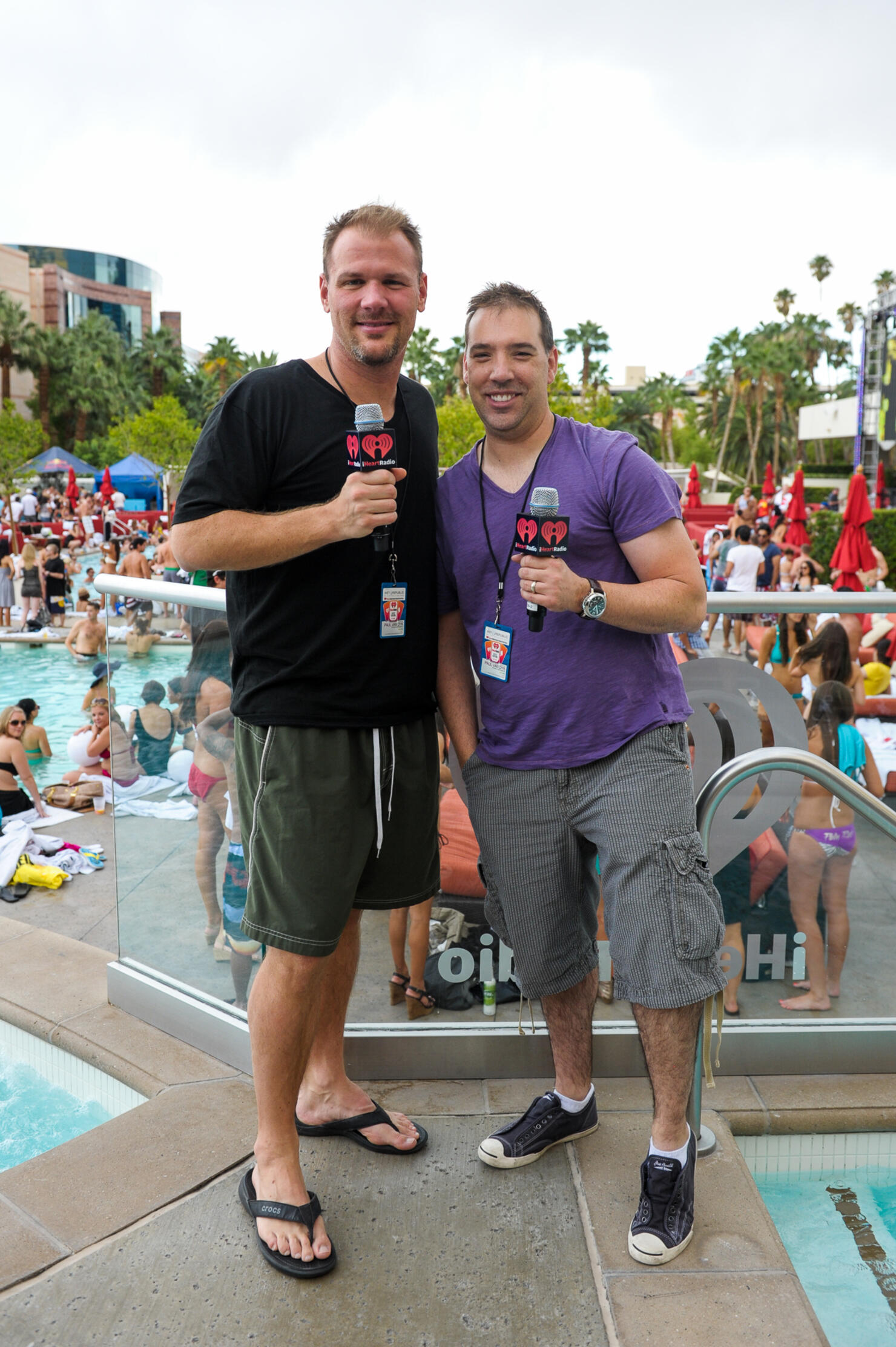 Johnjay & Rich can't always get to everything on their nationally syndicated morning show. Sometimes interviews go long, or topics come up that just can't be aired. That's what their podcast, After Words, is for: so they can still share all that good stuff they couldn't cover during the show. Anyone who follows Johnjay & Rich knows that they're "pretty obsessed" with the Netflix show Mindhunter, a tense crime drama portraying FBI agents profiling and pursuing real serial killers, like Dennis Rader and Ed Kemper. So when they found out that their guest, Melissa, had a personal connection to the show, they had to find out more. On this episode, they hear the heartbreaking story about the man who killed Melissa's husband, her harrowing experiences with the police in charge of his case, and the day she got to face the killer in court.
Things were going pretty great for Melissa and her husband; they owned a Suzuki motorcycle shop in South Carolina, and she had just found out that she was seven weeks pregnant with their first child. Until one day, a man came into the shop and shot her husband, his mother, and two other employees in the middle of the day. But the nightmare was just beginning: "The Sheriff's department, they did a horrible job," she tells Johnjay; they did a DNA test on her baby and told her it wasn't her husband's, accusing her of having an affair. "I had done in vitro to get pregnant in the first place, and so at that point I was freaked out that either they had the wrong sperm, or...I got the wrong baby, you know?" Turns out, they had mixed up her husband's blood with his service manager's, mislabeling the files. "I really trusted them 100% with my case...but they effed it up so badly that I, for a minute, thought, 'they're going to try to pin a quadruple homicide on me,'" Melissa remembers. "It scared the living daylights out of me...here they have their easy answer. They can put the community at ease...it was a nightmare." 
Usually in a case like this, the police will ask a profiler to come examine the crime scene for clues about who they're looking for, and one of the people who was brought in to review Melissa's case was John Douglas, the FBI agent on whom the character of "Holden Ford" on Mindhunter is based. "He looked at the pictures...different aspects of the crime and said, 'This was a revenge killing,'" Melissa tells us. "Pure evil. Hatred. He was mad at them."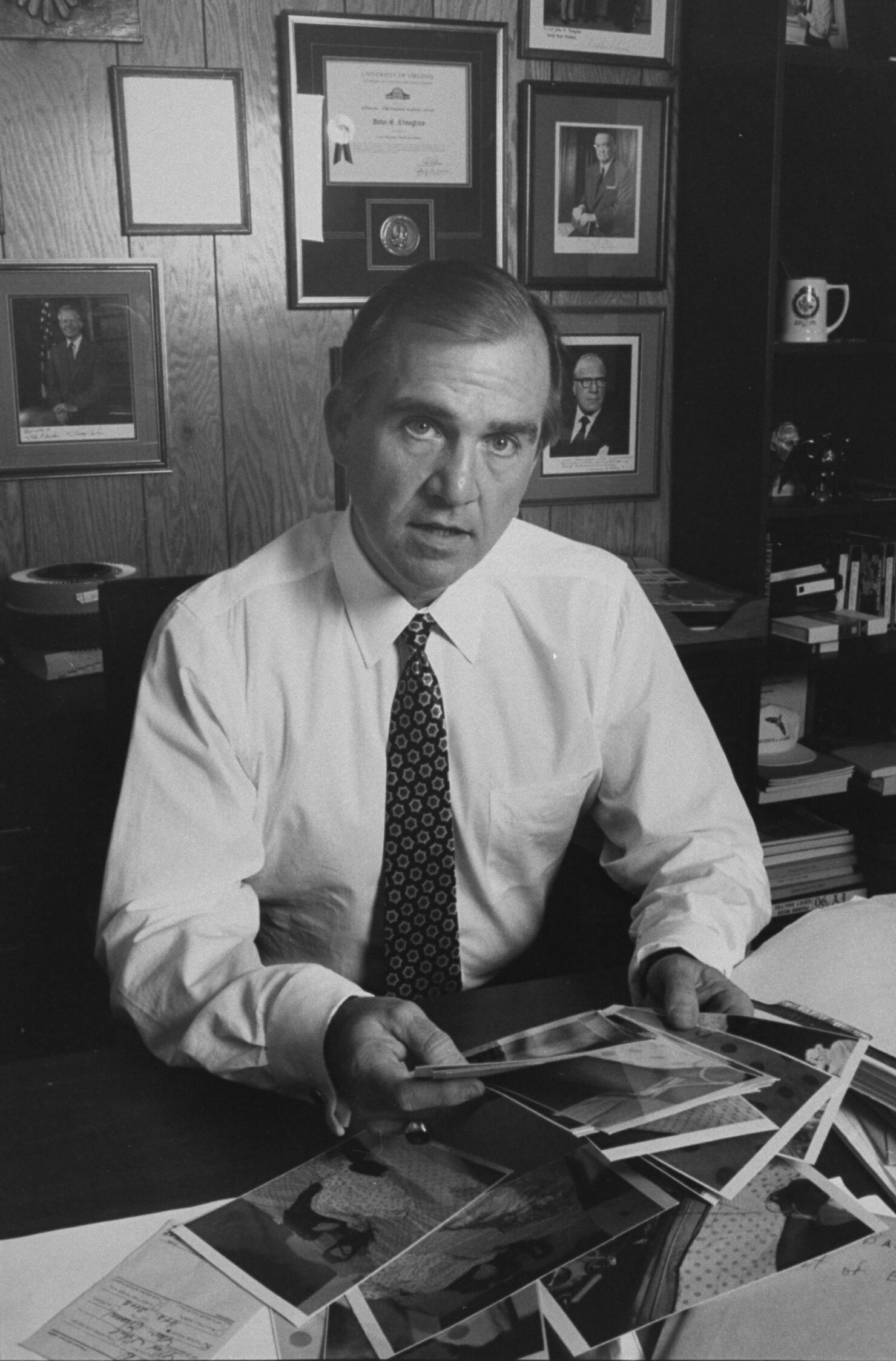 For 13 years, Melissa waited for justice, until one day the police rescued a girl named Kala Brown on what they thought was a completely unrelated case. Kala's case had captured national attention: her boyfriend was shot in front of her, and she was kept caged "like a dog" inside a shipping container for 65 days by the killer. When the police found her alive, "one of the first things out of her mouth" was that her captor had told her "he had murdered four people at a motorcycle dealership over a decade ago, and they had never caught him…I could not believe...that they were related, like it was the same guy." 
Turns out this man, Todd Kohlhepp, had bought a motorcycle from Melissa's husband and crashed it, being an inexperienced rider, and went back to the shop to see if someone would teach him how to ride. "He felt like they were making fun of him, or something...and then his motorcycle ended up being stolen a couple of weeks later, and he felt like my husband...stole his bike. He's just completely messed up in the head," Melissa says. "He was in the middle of realty school out in Greenville, South Carolina. And left one day and went out there and shot everybody, and then went back to his life, became a successful realtor. Did very well out there actually, for 13 years." 
Only a few weeks ago, Melissa faced her husband's killer in court, and got to read her statement in front of him. While she's grateful for the closure, and happy to have him behind bars, she says she's been able to forgive him. Though she's not "giving him a pass," she does realize that this horrific event set her on a path to get a degree in criminal justice, to become interested in criminal psychology, and to help other people who have been affected by murder. "I'm exactly where I'm supposed to be," she says.
Join Johnjay, Rich, Grant, Suzette, Kyle, and Melissa to learn more about Melissa's story, whether or not she can get John Douglas on the show, and what's next for her, on this episode of After Words. 
If you want to be sure you're listening to the podcasts everyone else is checking out, iHeartRadio has you covered. Every Monday, iHeartRadio releases a chart showing the most popular podcasts of the week. Stay up to date on what's trending by checking out the chart here. There's even a chart just for radio podcasts here, featuring all your favorite iHeartRadio personalities like Bobby Bones, Elvis Duran, Steve Harvey and dozens of others.
Photos: Getty Images