Travis Scott's Reaction To Kylie Jenner's Ultrasound Is Unbelievably Cute
By Emily Lee
August 29, 2019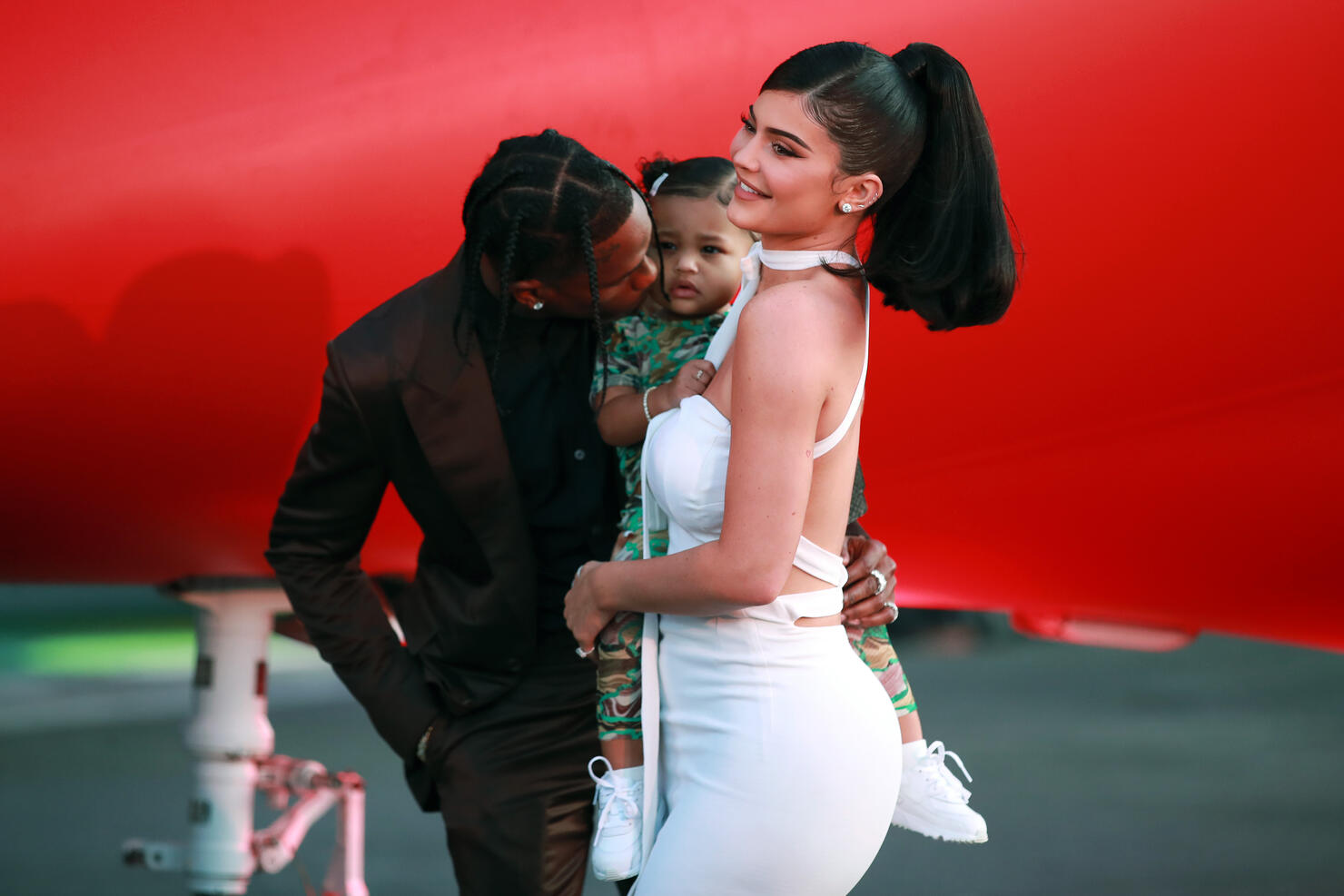 Netflix just dropped Travis Scott's highly anticipated documentary, Travis Scott: Look Mom I Can Fly, on Wednesday (August 28). The film gives the 28-year-old rapper's fans an intimate look at his life leading up to the release of his critically acclaimed, Grammy-nominated album Astroworld. Travis takes his fans from his childhood in Texas to the birth of his daughter Stormi Webster. He really holds nothing back.
One of the sweetest moments of the documentary is from Kylie Jenner's pregnancy, which the couple kept private until Stormi was born in February 2018. During one of Kylie's ultrasound appointments, Travis is completely enraptured by the process. He even bends down to get super close to Kylie's stomach. When the doctor presses down on her belly with the transducer, Travis gets visibly concerned about his future child. "How much pressure you applying to that thing, OG?" Travis asks the doctor. "There's a young up there, OG!"
In a later scene, Travis shows his friends the ultrasound on his phone. As they listen to the sound of Stormi's heartbeat, Travis tells his friend: "ain't going to lie, it's the livest thing of all time."
There's no denying Stormi is the real star of Travis's documentary. Throughout the Netflix special, it's abundantly clear how much the rapper enjoys being a dad. Since welcoming Stormi back in 2018, Travis has raved about his little girl on numerous occasions. "It's like this whole warmth, you know that just takes over your whole body," Travis said on The Ellen Degeneres Show in 2018. "I never thought I could just like love something so hard you know. It's crazy."
For more Travis and Stormi cuteness, check out Look Mom I Can Fly on Netflix.
Photo: Getty