Man Surprised To See Freddie Mercury In His Pork Chop
By Dave Basner
August 30, 2019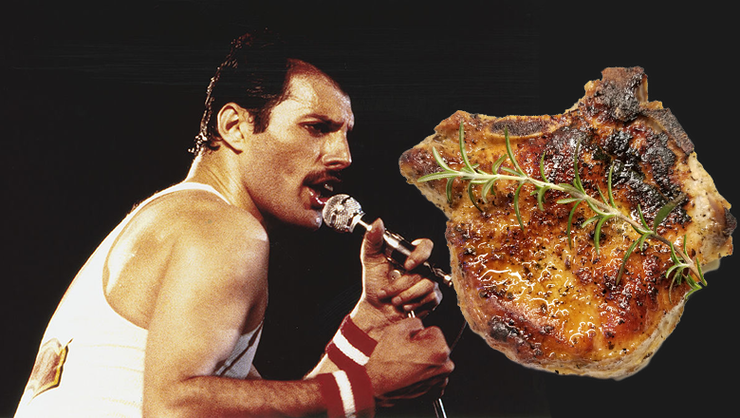 Often, we hear about religious figures appearing to people in strange places or foods, and since Queen singer Freddie Mercury is considered to be a rock god by many, here's another one of those stories. 47-year-old Derek Simms of England was preparing a delicious pork chop dinner for himself and his wife when he looked down at the sizzling cut of meat and realized Freddie's image had appeared on it.
Derek told the Mirror, "I've never seen anything like it. I've cooked a lot of things and lived a lot of years but I've never seen my food resemble a celebrity before. Before I served up I called over my wife and she clocked it straight away."
Simms added, "I know it's a bit silly but I've shown people and they say it's a dead ringer for Freddie. I'm a big fan. I never saw him live but I would have loved to. I just don't know what else to say. It was a nice surprise."
As for what Derek did with the chop, he stated, "We looked at it for a minute or two but we were both hungry so I ended up eating it."
Photo: Getty Images
Chat About Man Surprised To See Freddie Mercury In His Pork Chop