Brad Paisley's Free Grocery Store Earns $1.5 Million Grant
By Blake Taylor
August 31, 2019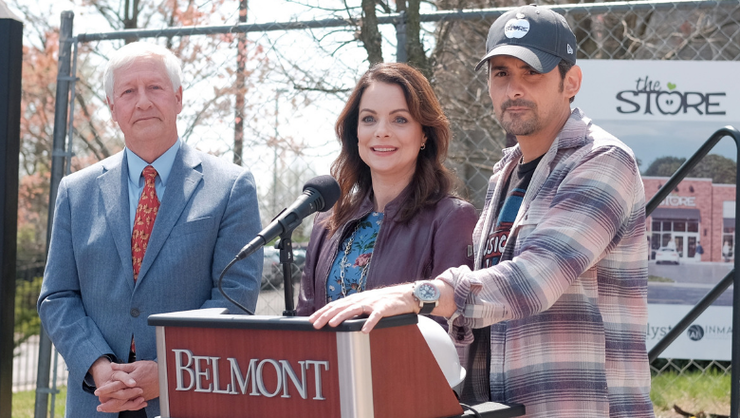 Brad Paisley and his wife, Kimberly Williams- Paisley teamed up with Belmont University and Second Harvest Food Bank of Middle Tennessee to open a free grocery store in Nashville, The Store. Just recently, they were given a $1.5 million grant to help boost their efforts to help lower-income families in Tennessee.
The Tennessee Department of Human Services has given the $1.5 million 2Gen Family Wellbeing Program grant to Belmont Ministry Center and The Store, an adjacent nonprofit organization. The purpose of the grant according to Belmont's website is to provide "local, low-income families support through food provision, nutritional and pharmacy education, health screenings, legal aid clinics, mental health counseling, and music therapy."
The Store will operate as a year-round free grocery store that allows people to shop for their basic needs. It will provide fresh and non-perishable groceries to people in need for the period of a year to help them get back on their feet.
"Through the work of our Ministry Center and our partnership with Brad and Kimberly on the Store, Belmont is deeply committed to providing services to underserved children and families in our community and this 2Gen grant from the Tennessee Department of Human Services will significantly enhance the scope and delivery of the services we offer," Dr. Bob Fisher, Belmont President says. "We are grateful for their belief in our work and I'm excited to witness how this grant expands the impact our student, faculty, and staff can have on our neighbors."
The Store, which broke ground in April, is currently under construction and is expected to open in early 2020.
Chat About Brad Paisley's Free Grocery Store Earns $1.5 Million Grant