Craig Morgan Releases Powerful New Song About The Loss Of His Son Jerry
By Blake Taylor
September 2, 2019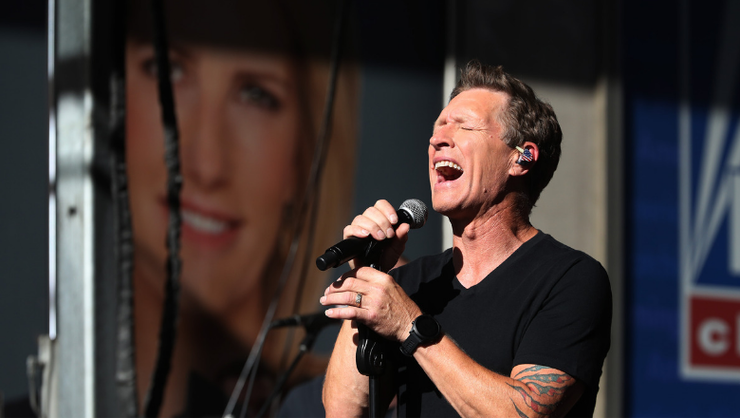 Back in 2016, country singer, Craig Morgan's world was crushed when his teenage son, Jerry, died in a tragic boating accident. Now, three years later, Morgan is using the personal tragedy to try and connect with others through his music.
On Friday (August 30), Morgan released a powerful new song written about the loss of his song called, "The Father, My Son, and the Holy Ghost." This is the first new music the singer has shared since the accident which he notes has been a difficult process.
"As difficult as this song was to write and as difficult as it is to sing, it gives me strength in my faith in God," Morgan writes on a post shared to social media. "My hope is that it does the same for others."
"The Father, My Son, and the Holy Ghost" was debuted on Fox & Friends where he opened up further about how he and his family have been doing since losing Jerry.
"It was very tough to write," Morgan reveals. "It's tough to perform. In fact, it wasn't my choice to do this. It just happened, and I do it. I had a very dear friend tell me that you must sing this song. An Opry member told me that. And I hope that through this song, I can encourage other people to stick with their faith, and make it work."
He continues on to say, 'It's tough. It's tough to talk about. We miss him every day. That's all we think about. When we wake up, before we go to bed, and all throughout the day. It's something that's never going to go away. But we have a lot of faith. And it's through our faith that we're able to keep moving, and hopefully encourage others to be strong, and to get through it."
Watch Craig Morgan's emotional performance of the touching new song, "The Father, My Son, And The Holy Ghost" below.