Kevin Hart Undergoes Successful Back Surgery Hours After Surviving Crash
By R.J. Johnson - @rickerthewriter
September 2, 2019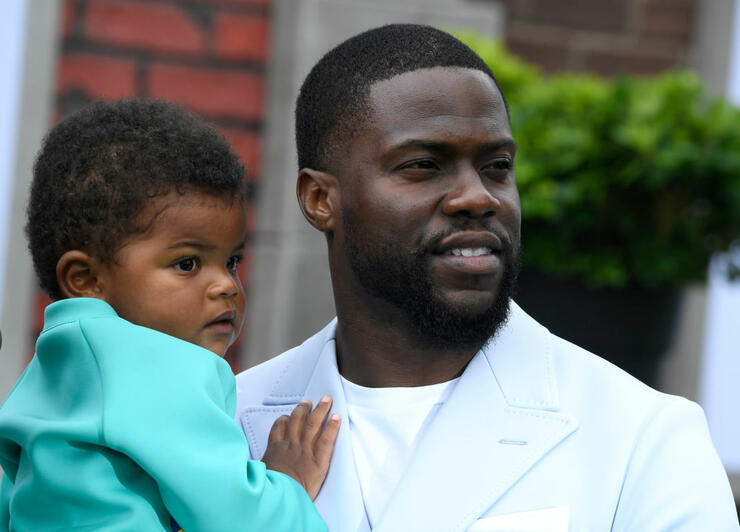 Kevin Hart is currently recovering from back surgery after he injured his back in a terrible car wreck that occurred early Sunday morning. Sources tell TMZ doctors completed a successful back surgery on the actor/comedian less than 24 hours after the wreck and that Hart is expected to remain in the hospital over the next few days while he recovers from the ordeal.
Hart initially walked away from the accident Sunday morning on the winding Mulholland Highway with help from a bodyguard. However, Hart later checked himself into a hospital with what was described by police as a "major back injury."
The driver of the vehicle, identified as Jared Black, was pinned beneath the vehicle and was also seriously injured. He was airlifted to UCLA Medical Center where he is being attended to by doctors. Another passenger, identified as Jared's fiance, Rebcca Broxterman, was also pinned in the backseat during the accident, but she was freed by firefighters without major injuries.
Meanwhile, there was an outpouring of love and support from Hart's friends and fellow celebrities, including one Instagram post from his sometime co-star, Dwayne "The Rock" Johnson, who said the pair still had "a lot more laughing to do together."
"Stop messing with my emotions brother@kevinhart4real," Johnson wrote in a post featuring a photo of the two of them from Jumanji . We have a lot more laughing to do together. Love you man. Stay strong 🙏🏾"
Rock and Hart last appeared in together in this summer's action blockbuster "Hobbs & Shaw" and will appear together again in the upcoming Jumanji sequel.
Police say the driver of Hart's Plymouth Barracuda lost control on Mulholland Highway, smashed through a wooden fence, ending up in a ditch about 10 feet off the side of the road. Hart was not driving at the time and the driver of the Barracuda was not drinking, the report added. The accident occurred just before 1 a.m. Sunday morning on the winding road. Another female passenger in the vehicle was unhurt in the crash. Police did not identify the driver, nor the other passengers in the vehicle at the time of the crash.
The 40-year-old comedian bought the car for himself as a birthday gift to himself earlier this year.
Photo: Getty Images
Chat About Kevin Hart Undergoes Successful Back Surgery Hours After Surviving Crash