Miranda Lambert Talks Conquering Her 'Sad Time' During Atlantic City Show
By James Dinh
September 2, 2019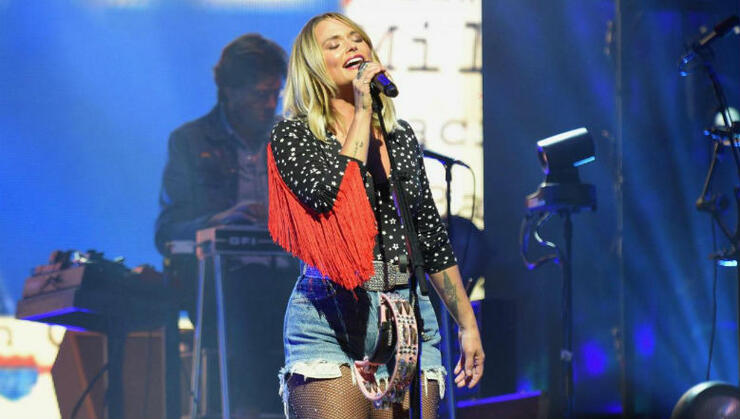 Right before summer wraps, Miranda Lambert will hit the road to relaunch her "Roadside Bars & Pink Guitars Tour" with backing from Elle King, Pistol Annies and Caylee Hammack. It's one of the many highlights of the 2019 year for the country titan, including the Gene Weed Milestone Award at the ACM Honors, the release of her upcoming album, Wildcard, and her marriage to Brendan McLoughlin. So it goes without saying that the fiery country singer has been able to move on from her past and pivot her energy into a different direction, or at least, that's what audiences witnessed during her Saturday night (August 31) set at the Event Center of Atlantic City's Borgata Hotel Casino & Spa.
Dressed in a sparkling ensemble, which put her country flair for red fringe and cowboy boots on display, Lambert, 35, took it back to 2009 for show opener "That's The Way The World Goes Down." Backed by a seven-piece band, the industry vet spent the next 75 minutes bouncing throughout her catalogue for the 22-song performance, which included renditions of "Kerosene," "Highway Vagabond" and "Vice," with sprinkles of new music, including recent single, "It All Comes Out in the Wash" from her seventh studio album. "There's a common theme in this record and it's like 'When something gets bad, you can get out of it and move forward and be better,'" Lambert previously told Entertainment Weekly. "Feeling it in the moment is okay too, just taking it in and saying 'I'm gonna learn from this, next.' I've done that." It's an optimistically progressive take and one that the Event Center audience remained receptive towards. Some concerts in Atlantic City and Las Vegas can find themselves filling their venues with a smorgasbord of high rollers, casual casino visitors and longtime musical act supporters, but the singer's weekend outing saw her mostly receive support from the latter as Lambert shirts and sing-a-longs were spread heavily around our seats.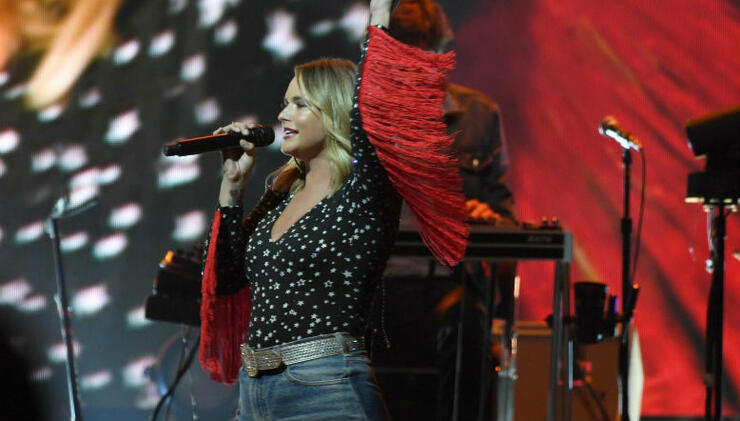 Regardless of whether you were a newcomer or an avid fan, Lambert wanted to make one point clear. The night was meant as a celebration, while showing love to women in country music. "I want to thank you for spending your Saturday evening and money on some country music tonight. Secondly, thank you for supporting females in country music tonight, but, most importantly, tonight is about you," she told the crowd. "It's about every person in the room. It's about why you came here tonight to celebrate music and cut loose a little bit, right? I want you to take a minute and I want you to celebrate you and who you are and where you come from and what you stand for 'cause guess what, guys? It takes all kinds of kinds."
Lambert ran through usual suspects like "Gunpowder and Lead," "The House That Built Me," and "Baggage Claim," but it was her introductory to hit "Tin Man" that prompted her to talk about her long-running music formula and personal growth. "I love country music with all my heart and soul. I live for it and breathe it for it," she told the crowd, before admitting that something about country music boils down to a sad song. "You gotta have them. Sometimes the sad song gets you through a sad time. Isn't that right? Lucky for me, I'm not in a sad time anymore in my life. Thank you to my sweet husband from Staten Island, by the way. But no matter what sometimes you always go in a dark room and drink a cold beer and sing a sad song because I love it."
McLoughlin was next to the stage and appeared to be working the crowd as part of her security. As an officer of the New York Police Department, who is on an authorized leave of absence, Lambert's main man was merged in a fresh era of his own, on the sidelines of his new wife and neighborhood home state, and we can only imagine that he was feeling equally appreciative for that.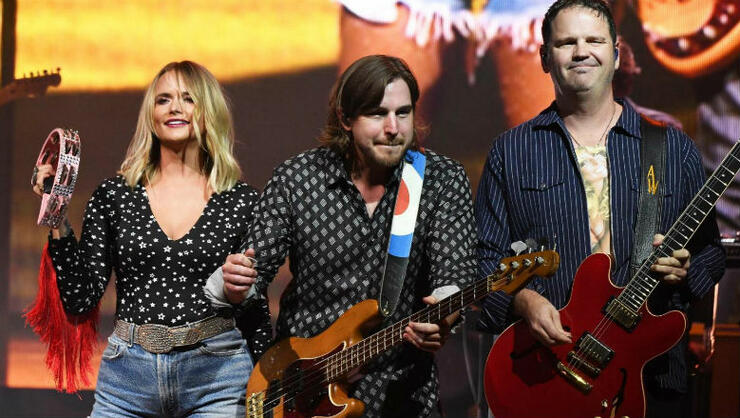 Photo: Michael Simon/Startraksphoto
Chat About Miranda Lambert Talks Conquering Her 'Sad Time' During Atlantic City Show