Halsey Spills On Her 'Heinous Breakup' With G-Eazy
By Hayden Brooks
September 3, 2019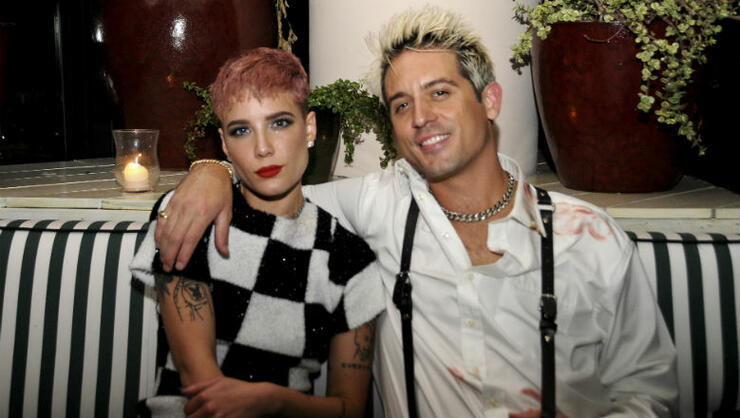 Halsey and G-Eazy dated for nearly a year, before reconciling and breaking up just months later, and it seems like the split was quite a stumble for the former.
In her new October 2019 cover story for Cosmopolitan magazine, the pop star recalled her breakup from the rapper, admitting that she became fully aware of her self-worth and the output she was offering her fans mid-heartbreak. "I was doing Good Morning America and I'm in a blonde wig and white patent-leather outfit, twirling around while I'm going through a heinous breakup," the 24-year-old star told the magazine. "I look down and there are these two girls, one with pink hair, one with blue hair, septum piercings, cool as f**k, still loving me, probably knowing what a weird time I'm going through."
Halsey went on admit that she looked at herself in "her sparkly Britney Spears outfit" and realized that her fanbase deserved more. "If those girls can be that brave in who they are, then I owe them better than this homogenized bullsh*t," she continued. "But hey, if the worst thing that's happened to me so far is I wore dumb clothes and dated a sh*tty dude, I think I'm doing alright."
While the pop star put her feelings about the rapper on her sleeve for her smash, "Without Me," she has decided to be more private about her romance with YungBlud. "I shared a lot about myself, assuming the world would be kind, and that hasn't quite been the case," she confessed.
Chat About Halsey Spills On Her 'Heinous Breakup' With G-Eazy