Los Angeles, New York City, and Detroit Among Worst Cities to Drive In
By R.J. Johnson - @rickerthewriter
September 3, 2019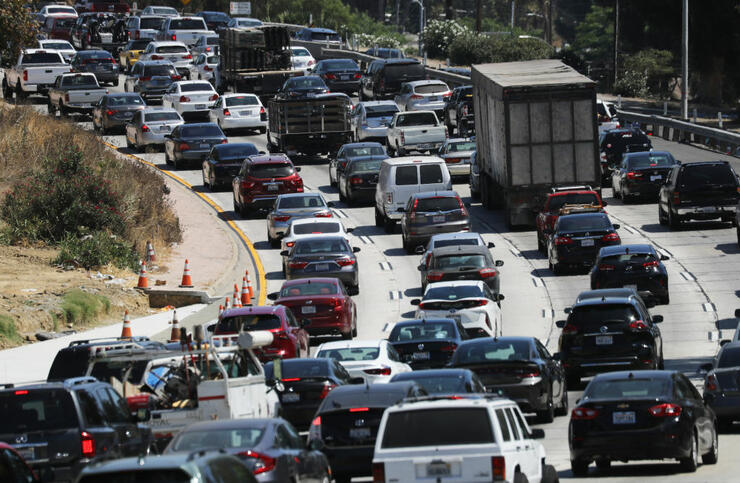 Driving is an American tradition that ranks up there with Apple Pie and baseball. After all, Americans love their cars and they love to drive. Drivers spend an average of more than 310 hours on the road with many people spending even more time commuting. Thanks to the increasing costs of gasoline, plus, the amount of time you waste in the car and other maintenance bills, average household in the U.S. spends about $1,700 every year on their vehicle.
Plus, let's be honest, every state has a reputation when it comes to their drivers, so not all cities are created equal when it comes to driving. Some cities can be far more aggravating to drive through than others. Plus, it's not like cities can instantly solve a traffic problem by adding in more lanes.
Thankfully, WalletHub has compared the 100 largest cities across 30 key indicators of driver-friendliness that include the average gas price, to how many hours commuters spend in traffic congestion.
Congratulations to residents living in Los Angeles, New York City, and Honolulu. Residents there have always complained about the traffic and now they have real data to back those complaints up. But as bad as traffic gets in those three major cities, they weren't even the worst places to drive. According to WalletHub's survey, Philadelphia, Oakland and Detroit take the cake when it comes to terrible driving in the United States.
On the other hand, drivers sick of their commute should look into moving to Raleigh, North Carolina. The state capital isn't just known for its universities and gourmet barbecue, it's also known for its friendly drivers, low gas prices, and low traffic congestion, making it the perfect city for drivers.
The lowest average gas prices in the country can be found in San Antonio, where the price is currently sitting at $2.36, far lower than the city with the highest gas price, San Francisco, at $4.13 per gallon.

Long commutes aren't just hard on your nerves, it can also cost you money, especially if you sit in traffic. Dr. Nicholas Lownes, an associate professor at the University of Connecticut says people who are concerned about how much money they're spending should investigate alternative forms of travel, including public transportation.
"Public transportation in many metro areas is an affordable alternative to driving and has additional benefits to the environment by reducing emissions and fuel consumption caused by traffic congestion," said Lownes. "Owning and operating a personal vehicle costs between $5,000 and $8,000 per year when you consider all of the costs associated with owning, maintaining and fueling the vehicle."
If you're concerned about what traffic will be like when moving to a new metro area, Lownes says people should look at several factors, including how many options are available.
"The best cities for mobility have a variety of public transportation options available. They have downtowns and infrastructure built with pedestrians, bicycles, buses, trains and private autos in mind. The best cities for mobility have multi-modal long range plans that directly guide decisions about investing in infrastructure, and they regularly revisit and update these plans," said Lownes. "The best cities also ensure that resources and investments are equitably distributed, providing quality transportation options to all of their residents."
Lownes says cities can reduce traffic and improve safety for residents by providing "quality options so that people can have their mobility needs met without hopping in the car."
Photos: Getty Images and WalletHub
Chat About Los Angeles, New York City, and Detroit Among Worst Cities to Drive In