Brad Pitt Revealed He Joined A Recovery Group After Angelina Jolie Split
By Emily Lee
September 4, 2019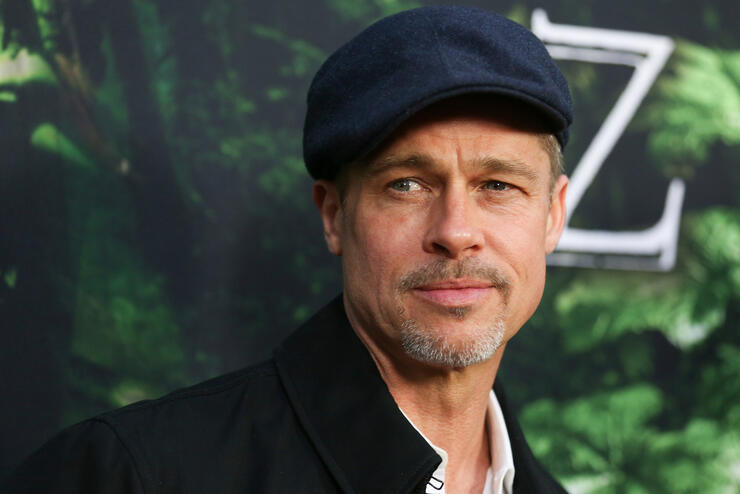 Brad Pitt opened up about his personal life following his highly publicized divorce from Angelina Jolie. The couple called it quits after 11 years and six kids together. Speaking with The New York Times, the 55-year-old actor revealed he entered Alcoholics Anonymous after Jolie filed for divorce three years ago. HE stayed in the program for a year and a half.
"I had taken things as far as I could take it, so I removed my drinking privileges," the Ad Astra star said of his drinking habits before the recovery program. "You had all these men sitting around being open and honest in a way I have never heard. It was this safe space where there was little judgment, and therefore little judgment of yourself."
Pitt found solidarity with the other men in the program, as well. None of his experiences within the group were leaked to tabloids. "It was actually really freeing just to expose the ugly sides of yourself," Pitt explained. "There's great value in that."
For his upcoming film, Ad Astra, Pitt channelled the turmoil of his personal life into the character. He reportedly committed to the role only a few months after Jolie filed for divorce. "I had family stuff going on. We'll leave it at that," Pitt said. "The fact is, we all carry pain, grief and loss. We spend most of our time hiding it, but it's there, it's in you. So you open up those boxes."
Though there's been rumors of continued strife between Pitt, Jolie and their children, a source told Entertainment Tonight back in May that "there's no more drama" and "all the dust has settled."
Photo: Getty
Chat About Brad Pitt Revealed He Joined A Recovery Group After Angelina Jolie Split