College Mascot Gets Unsportsmanlike Conduct Call Against It
By R.J. Johnson - @rickerthewriter
September 4, 2019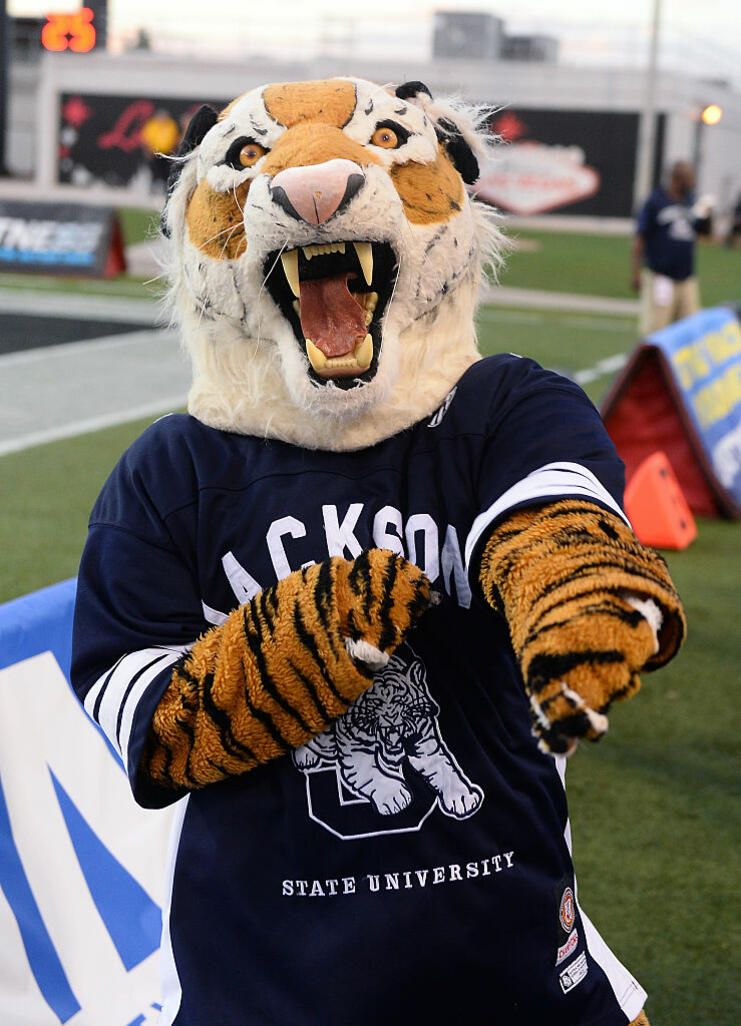 A football team's mascot is one of the most important members of the squad - they may not carry the ball, or score any touchdowns, but their high-energy antics can often keep a stadium filled with discouraged fans roaring for the home team.
However, Jackson State's mascot went above and beyond in its demonstration of school spirit. Moments after Tigers QB Jalon Jones threw a rocket to Warren Newman for a 34-yard touchdown, the Bethune-Cookman player continued through the whistle, causing a slight skirmish and prompting the Tiger's mascot, Wavee Dave to rush the field, ready to throw down and began pulling players off the team's wide receiver.
That didn't sit well for the refs, who threw the flag on Wavee Dave for his... enthusiasm.
Fortunately, the touchdown still counted for the team, so the mascot's rush onto the gridiron didn't ruin their (temporary) lead over the rival team. The 15-yard penalty against the Jackson State was assessed on the following kickoff.
Unfortunately for the Tigers, the touchdown wasn't enough to prevent their loss to Bethune-Cookman, 36-15.
Photo: Getty Images